The chart of Gold is getting interesting again. It keeps retesting this level. There are reasons to believe the breakout is at hand. I have used GLD to represent Gold here.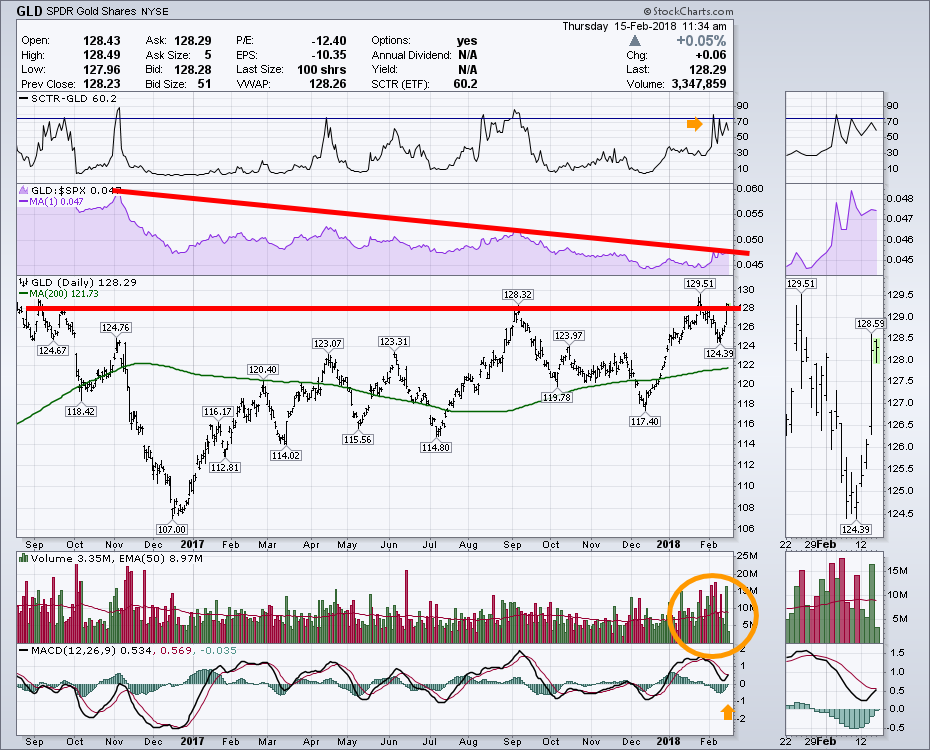 ---
The MACD is turning up above zero for the first time in 18 months shown on the chart.
This is also the two year anniversary of the commodity low in 2016 when everything started to kick up. One of the reasons that Gold is kicking up is the weakness in the USD. If that can continue, this will be an excellent trade. There are a couple of major hurdles for the USD crosses like the ($EURUSD) and the ($JPYUSD) that are in play. I'll have more of that in this evenings Commodities Countdown.
One of the concerns about Commodity related trades is how poorly the Canadian market is trading. It is down 7% on the year. All bases start somewhere. Maybe this is Canada's low and the commodity country index starts to improve from here. It's been a tough start to the year, not just the last few weeks. If the Commodity country indexes are struggling, it adds caution to commodity related trades for me.
We'll keep watching to see how it works out, but the setup is really nice on the GLD trade.
---
In other news, The Stock Charts for Dummies book is now available wherever books are sold.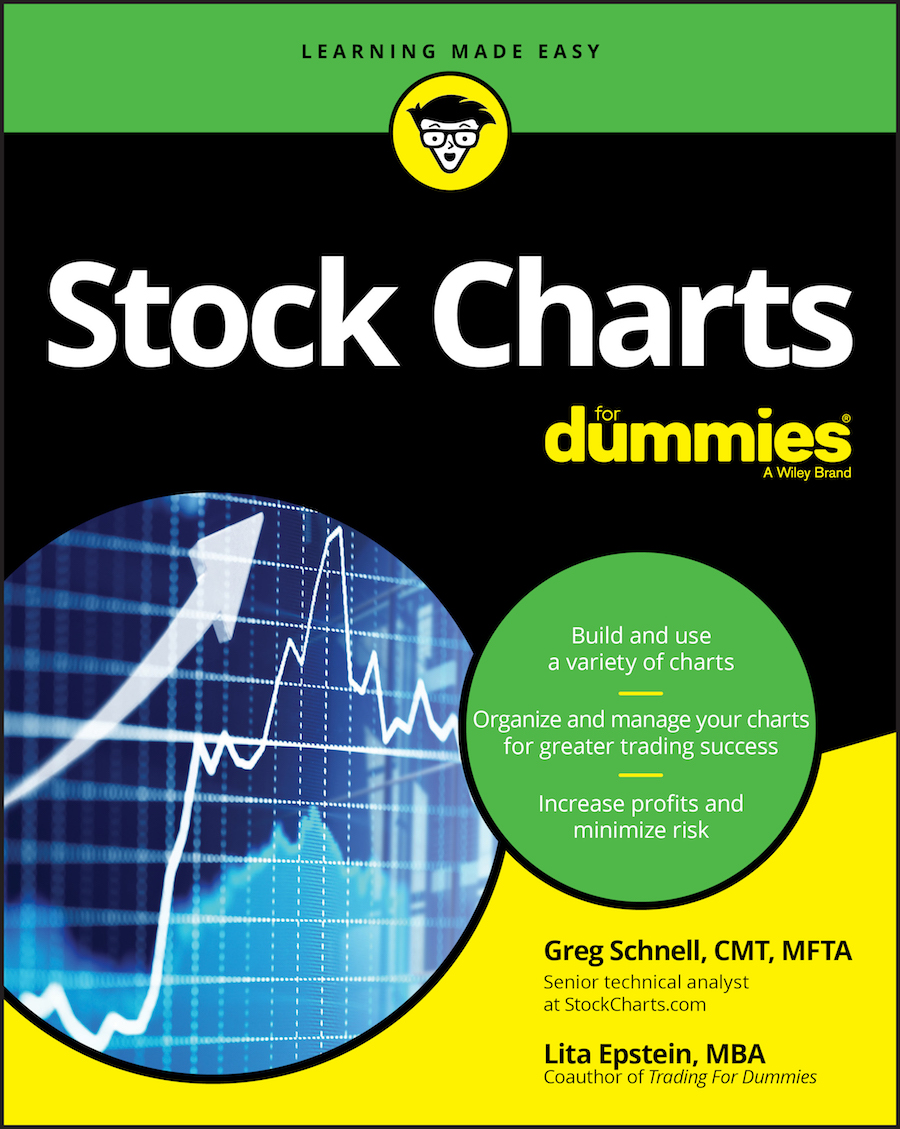 ---
Stock Charts for Dummies Reviews

The reviews for the book are starting to come in.
"I have been a Stockcharts member for several years. There are many things I did not know, or now know in more depth. Although I am trained in fundamental analysis, I now feel there is no substitute for the information you can discern about money and how it is moving that technical analysis provides. Volume and price pierce many a market veil. Using Greg's excellent book, and the tips and tricks ("I didn't know Stockcharts could do that!") there are lots of new ways to "follow the money."
---
"One particularly useful analysis came out of the well organized ... Section 2 "Viewing the Money Trail Through Different Lenses." "
---
"Written by an experienced technical analyst, this book shows swing, position and longterm traders how to use Stockcharts.com to analyze the market and find stocks with the best potential for significant gains. Not for day traders. Contains lots of excellent information that is worth much more than the price of this book."
Available through the StockCharts.com bookstore or wherever books are sold.
Good trading,
Greg Schnell, CMT, MFTA