Every day, we continue to see big name stocks join the new 52-week highs. This week, a great chart of ETSY kept finding new buyers at higher prices. The stock has been a top performer since May of 2017. Notice the SCTR ranking soaring into the top of the range; it has stayed up in the top quartile for 7 quarters. Today, the stock soared above an ascending consolidation and closed near the high of the day.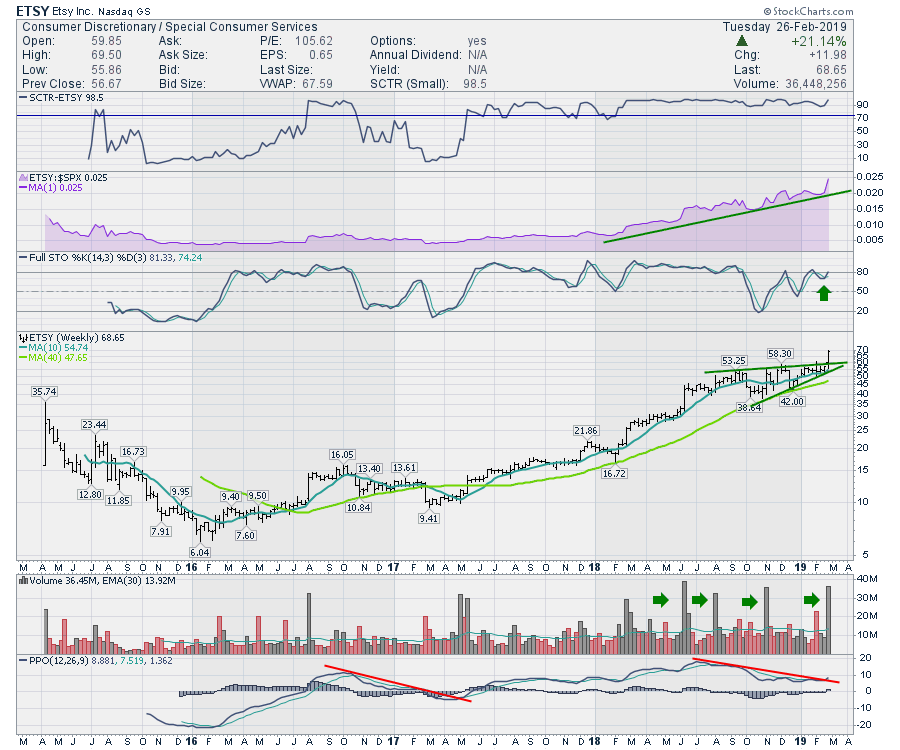 The investor that continues to stare at a very high price/earnings ratio could talk themselves out of this stock. But institutional investors continue to invest in the story. This is what the price action, the volume, the momentum and the relative strength continue to tell us. More importantly, the website continues to attract attention with new offerings. This year, I ordered products from ETSY for the first time. It is the finding of new buyers that continues to propel the stock higher. New buyers are reaching out for the products on the site and investors are hitting the buy button for shares of the company.
Good trading,
Greg Schnell, CMT, MFTA.