There is a small business in Canada called Vitality Air, which compresses air from Banff National Park and sells it around the world for people to breathe and smell. Click on the link for a funny video, hosted by the always-entertaining Jane Wells! The little business is racking up good gains and was featured on CNBC Strange Successes. But it is not just compressed air that is pumping out gains.
Compressed industrial gases are sending industry heavyweights like Air Products (APD) and Linde (LIN) to fresh new highs. These stocks are now breaking out in tandem after both experiencing a one-year consolidation. As they start to lift like a hot air balloon, your portfolio can enjoy the ride to higher ground.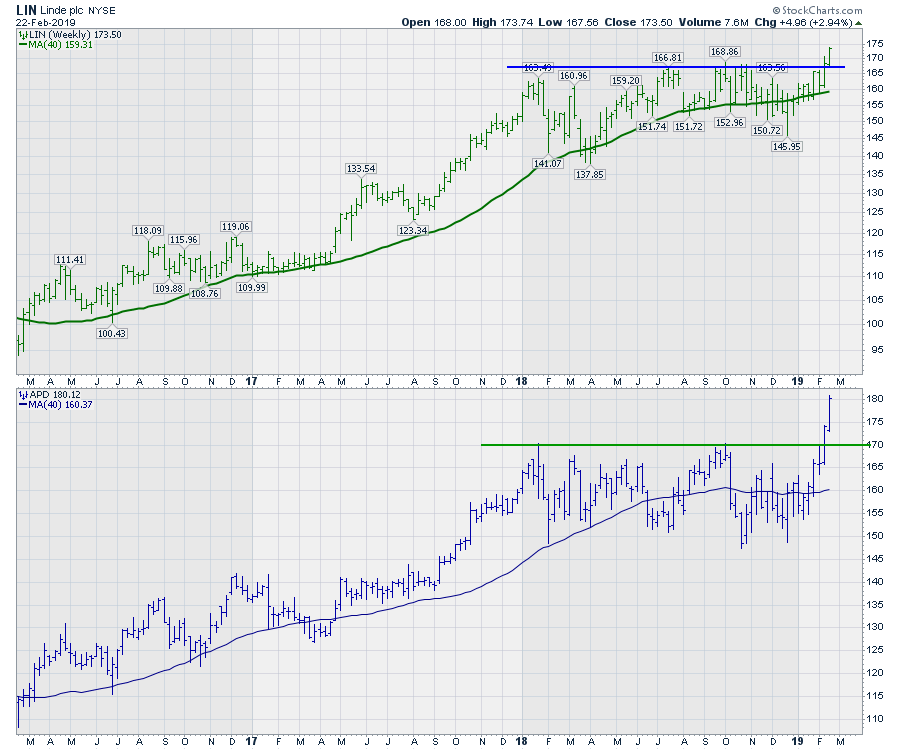 With the industrial metals charts starting to accelerate, this bodes well for the industrial suppliers related to those industries. I like the fit of LIN and APD as an industry necessity. Unless the breakout fails, it looks like a nice match. For more information on the industrial metals, check out the Weekly Market Roundup video below!
---
This is the Weekly Market Roundup for February 22nd, 2019. Sentiment still points to a continued rally. The Chinese market is surging as well, which is supportive of the rally continuing.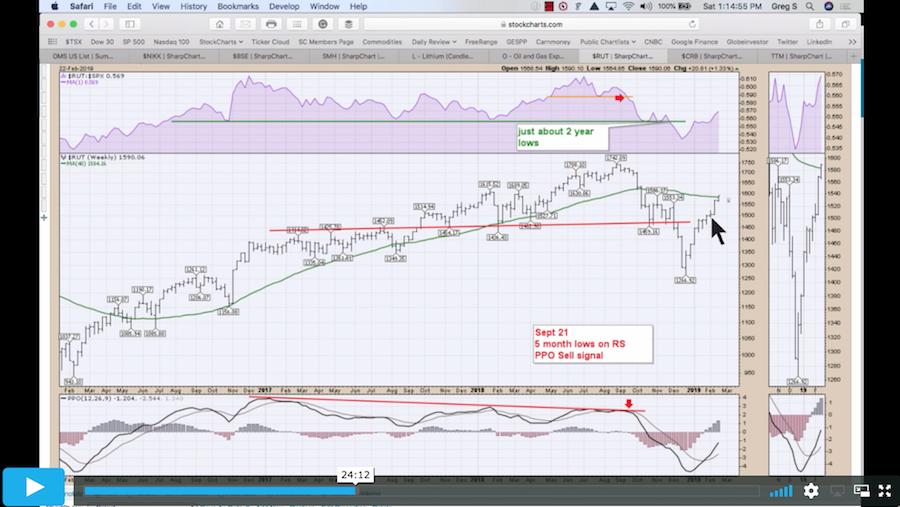 Lots to cover today. In the latest Canadian Technician video, I show some of the strongest stocks in the Canadian Oil and Gas exploration industry. You can watch below or at this link!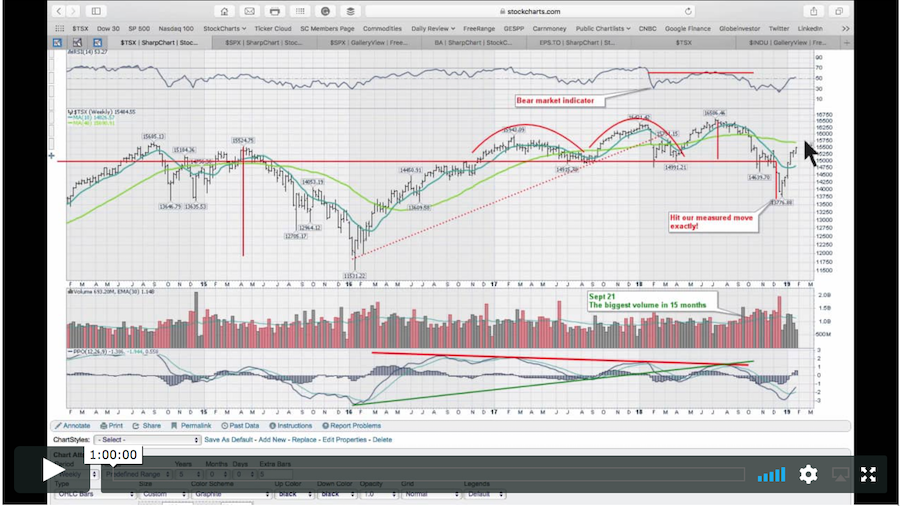 You can find the new Wednesday Edition of Market Buzz on the StockCharts TV YouTube channel.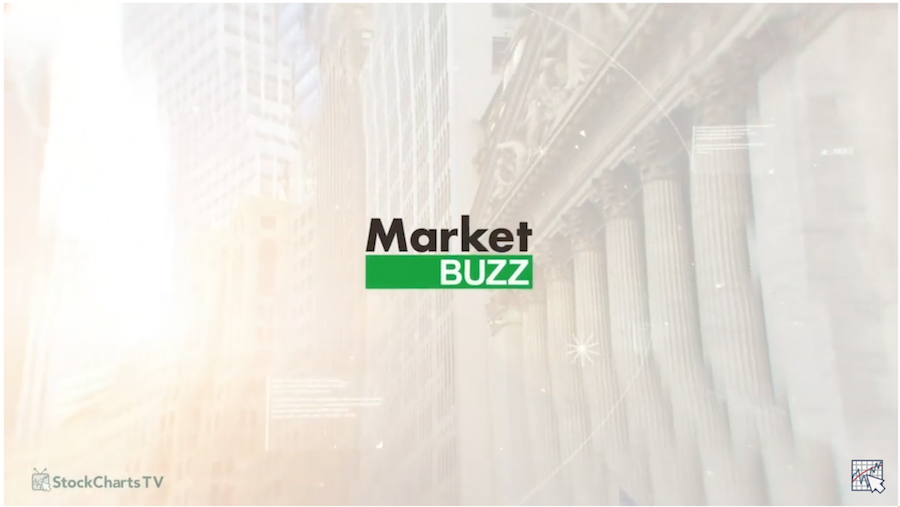 ---
If you would like to learn more about the basics of charting, check out Stock Charts for Dummies. The first section of the book walks through all the chart settings you need to help you get the charts you want, the second section explores why you might use charts for investing and the third section is about putting it all together.
Click here to buy your copy of Stock Charts For Dummies today!
If you are missing intermarket signals in the market, follow me on Twitter and check out my Vimeo Channel. Bookmark it for easy access!
Good trading,
Greg Schnell, CMT, MFTA
Senior Technical Analyst, StockCharts.com
Author, Stock Charts for Dummies
Hey, have you followed Greg on Twitter? Click the bird in the box below!
Want to read more from Greg? Be sure to follow his StockCharts blog:
The Canadian Technician