Microsoft (MSFT) is currently up near the previous highs. This comes after a great rally to start the year. As a technician, I consider a previous high as resistance. As the next few weeks progress, it will be important to watch the charts of the strongest software companies out there in my opinion. I want to see if investors are willing to pay more than ever before. Microsoft is one of those anchor tenants since the arrival of Satya Nadella.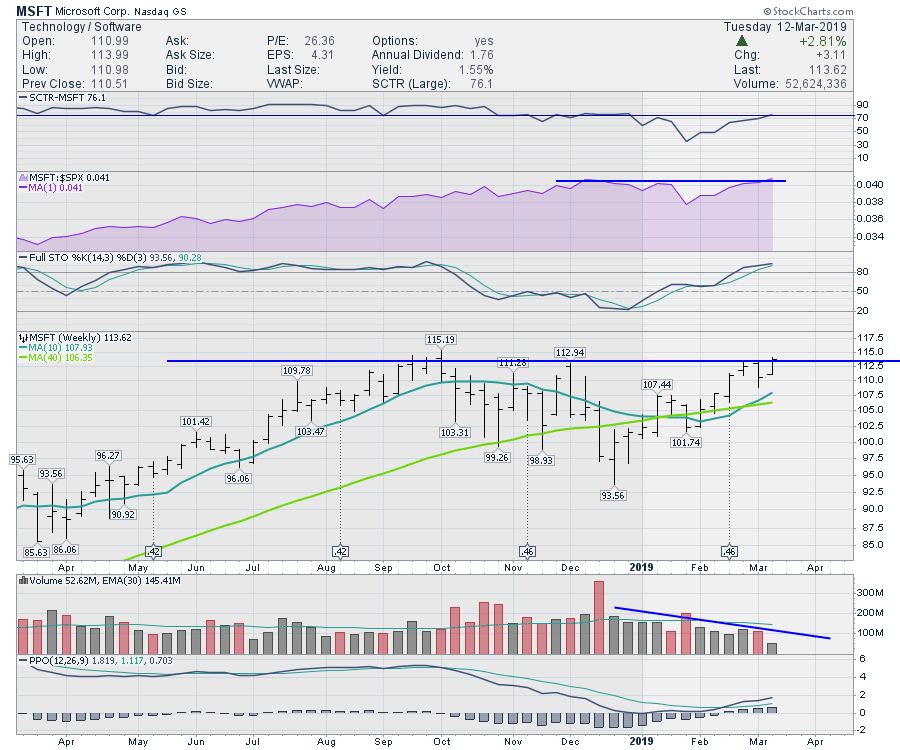 This chart looks great. The chart has everything pointing the right direction. The quiet volume is a small worry. 100 million shares weekly was the level throughout last summer so the current volume looks normal to me. The stock is breaking out to new relative strength highs shown on the purple area chart.
So far, it all looks healthy but the previous high makes this an important chart.
Good trading,
Greg Schnell, CMT, MFTA