I must admit, when I see a retail REIT hitting new highs, I can't help but be pessimistic. However, after going to the website and checking out what they have going on, I think I can get my head around the multi-use buildings and why this REIT could keep going.
From an investor perspective, buyers are willing to pay more for Kimco Realty than they have paid in the last two years. The SCTR ranking is staying above 50, which suggests support for the company. While the stock is trying to outperform the $SPX as shown on the purple area chart, it appears that it is only keeping stride with the index - not really up or down, just in line. There was a nice volume surge last week as the price action pushed against the highs. With the continuation move this week, the 5.75% dividend looks attractive as well.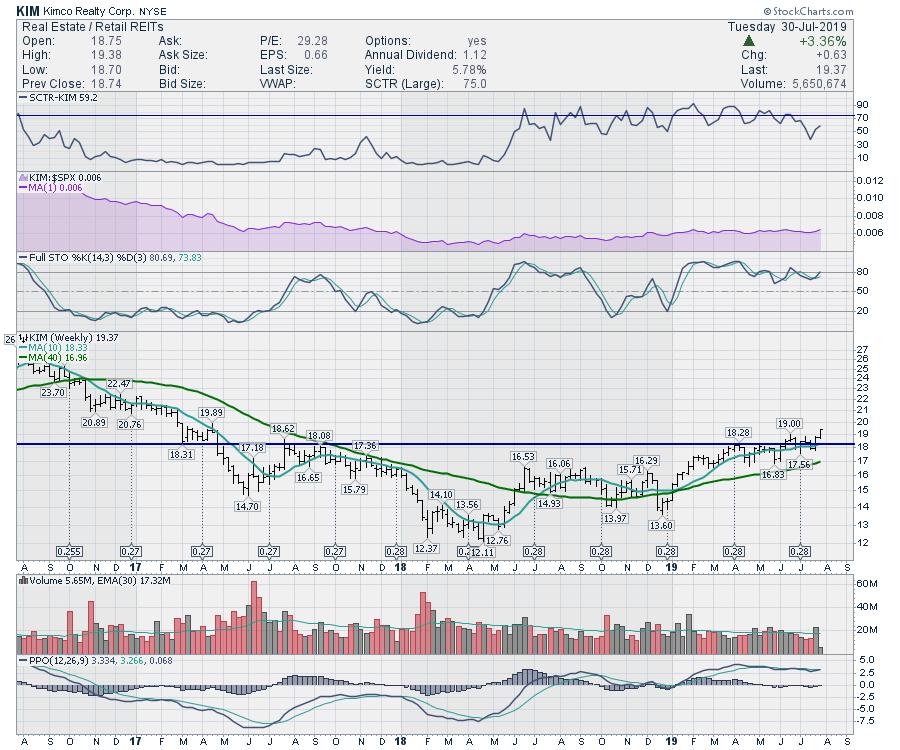 Notice how the SCTR in the top panel was low for years. Now, it looks like the REIT is behaving better in terms of price action and has changed by living in the top half of the indicator range. As long as the breakout holds, this looks like an attractive position with a strong dividend.