Keycorp (KEY) has a nice chart that appears to be following along on the rest of the banking industry moves. The SCTR is pushing to the highest level in 18 months. The relative strength (compared to the $SPX) is at new 2019 highs.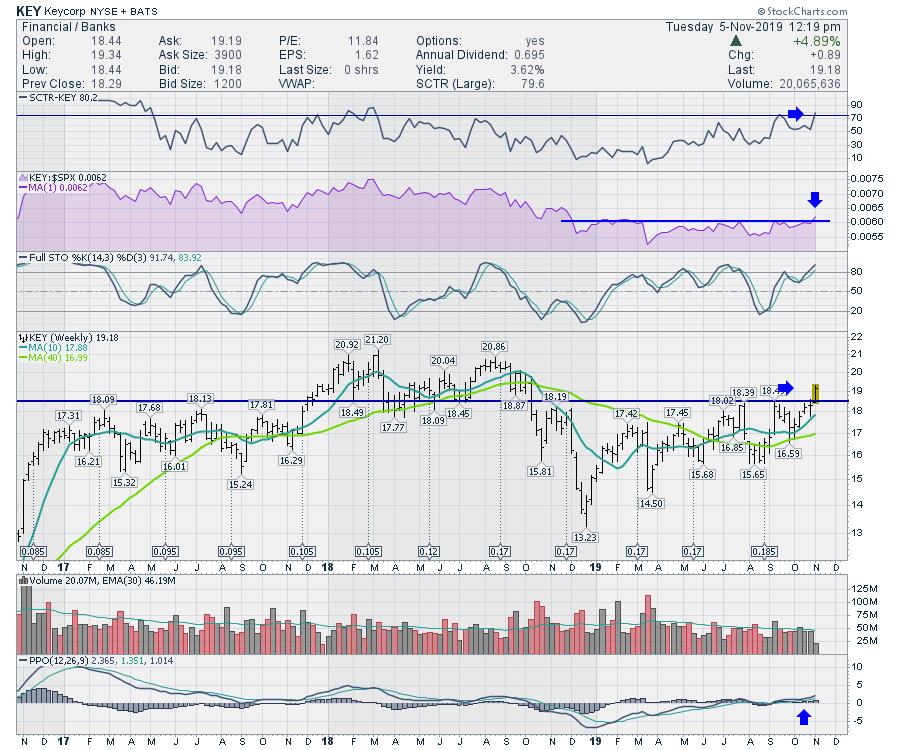 Notice that the PPO is moving into positive territory and starting to accelerate higher. This is a nice chart for a bank that has been out of favor in 2019.
With lots of charts breaking out, there does appear to be a big move taking place. I like the price action and the breadth showing up across the sectors. Pick your spots!