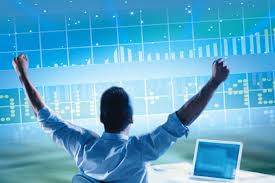 "The only way you get a real education in the market is to invest cash, track your trade, and study your mistakes…The examination of a losing trade is torturous but necessary to ensure that it will not happen again."
— Jesse Livermore
This is the quote that introduces Chapter 10 ("Revisit, Retune, Refine") in our book, Tensile Trading: The 10 Essential Stages of Stock Market Mastery. I just re-read this chapter in my own book. Why? Because it's the foundation of my commitment to be a better investor this upcoming year.
Ray Dalio, who wrote a best seller PRINCIPLES and is a founder of the tier-one money management firm, Bridgewater Associates, worships this approach. Diamonds, gold, steel and iron are all formed and strengthened by heat and pressure. This past year, the markets tested us all. Will you be strengthened by the experience? Will you capture the painful lessons that lead to ultimate success?
To do more of what worked for you this year and less of what did not, you must revisit all ten stages that contribute to stock market mastery. A year ago, Grayson wrote a much more detailed blog about precisely this. This year, I'll outline precisely the eight steps I am taking to ensure with 100% certainty that I'll be a better investor in the coming months.
So here are the eight steps I take. This is not simply a "reset" exercise. My incentive is to find even small improvements that will enhance my odds. Each probability enhancement makes a contribution, and together they all have an immense positive impact over time similar to the magic of mathematical compounding. Every investor is unique. Each investor has his or her own particular needs and motivations. This is what has worked for me. Take from it what you deem useful.
Step #1
My readers know that I value my personal Traders Journal above all my other investing tools. As it's color-coded and revisited on an ongoing basis, I'm looking for evidence of emotional control and maintaining a brutally honest and objective voice throughout the year. Did I keep my ego in check as I transitioned from a bullish mindset to a bearish one? These are all the touchstones we wrote about in Stage 3 — the Investor Self from TENSILE TRADING. It's a powerful and insightful exercise.
Step #2
I've spoken about this already, but I reread Stage #10 in our book ("Revisit, Retune, Refine").
Step #3
I go through all my trades from the previous year with a specific focus on my selling discipline and execution. I also carefully review my bet size for each trade. A personal axiom I have adhered to has saved me many times: "never buy a second position if the first position is not yet profitable."
Step #4
This exercise is all about applying a "fresh eye" to what I look at regularly throughout the year. I rerun the "X-ray" tool in Morningstar.com on my entire portfolio. Each asset class is scrutinized in relation to all others, and I update correlation calculations. I review each of my "Best of Breed" charts to verify that I only own the best of the best for each asset class. You can read this previous blog for a more complete explanation.
Step #5
My motto is "if it ain't broke, I don't want to try and fix it." Having said that, once a year I review my methodology and tool kit, and I then simply ask how I might improve it. This usually results in the updates you all see in the Tensile Trading ChartPack.
Step #6
I often say that time is the most precious commodity that I have. With that in mind, I like to detail my routines and ask myself if they are indeed optimized. Can I do more with less?
Step #7
I update my personal goals for the year. As an investor, the markets require that we change. This is normal evolution. Not embracing change results in what I consider "de-volution" — that is, moving backwards.
Step #8
I update my reading list. I already mentioned Ray Dalio's book. For more recommendations, I refer you to this blog describing the most essential books on investing.
---
REMINDER: Three Educational Events Coming Up in Early 2019!
Jan. 12th: 3-Hour Seminar on "Probability Enhancers to Achieve Stock Market Mastery"
Feb. 9th: 3-Hour Seminar on "The Four Most Consistent Sources of Profitable Investment Ideas"
Feb. 23/24: 2-day "Investors Boot Camp" (ONLY 4 SEATS LEFT!)
For complete details about all upcoming courses, seminars, and other presentations, visit StockMarketMastery.com/events.html
---
Trade well; trade with discipline!
- Gatis Roze, MBA, CMT