Pharmaceuticals ($DJUSPR) have definitely been an area to avoid in 2019, which is somewhat surprising when you consider how effective many defensive areas have been this year. Still, with the S&P 500 up roughly 18% year-to-date, the DJUSPR has actually fallen 2 points from 553 to 551, clearly posting below average results. But not all pharmas have underperformed that badly. Merck & Co (MRK), a Dow component, is actually higher by 12% in 2019 and yields a nice 2.65% dividend. The other pharma component in the Dow Jones - Pfizer (PFE) - is down nearly 16% year-to-date by comparison and ranks higher than only one other Dow component, Walgreens Boots Alliance (WBA).
MRK, however, has been in a steady uptrend and continues to look solid in my view: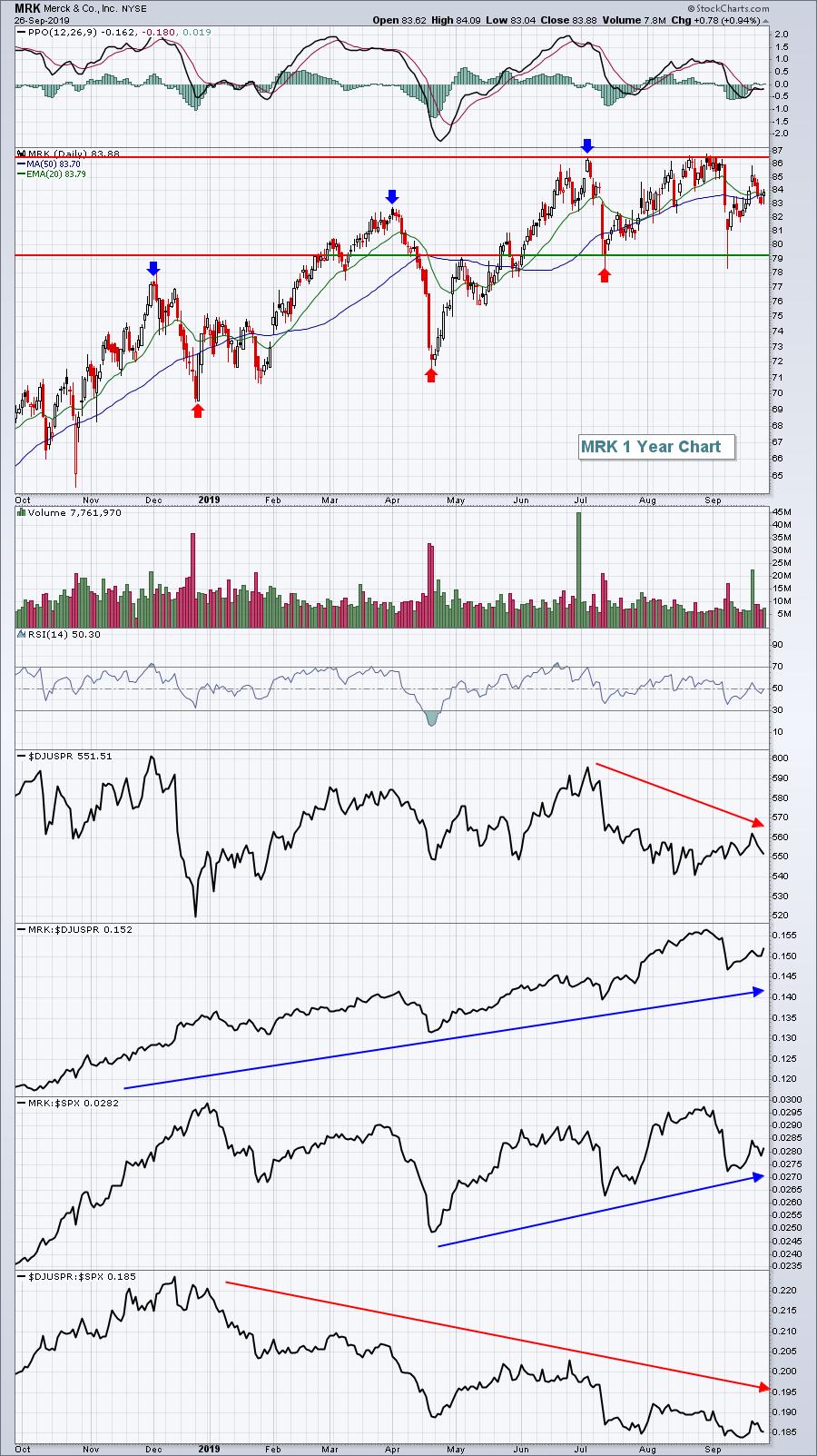 The blue arrows mark the higher highs, while the red arrows mark the higher lows. That's the definition of an uptrend - higher highs and higher lows. The relative strength in MRK is apparent as well, despite a group that's been very weak. Currently, MRK resides in a rectangular consolidation pattern with equal highs and equal lows, but this comes on the heels of an uptrend, so we should expect a breakout to the upside.
Join me at EarningsBeats.com by subscribing to the EB Digest, a free newsletter that is delivered to your email 3x a week on Mondays, Wednesdays, and Fridays. CLICK HERE to join.
Happy trading!
Tom