Technically-speaking, things are about to get very interesting for U.S. stocks. We've seen two economic reports out in the past two weeks that beg for at least a 25 basis point Fed rate cut. There was the weak ISM manufacturing data out last week and then yesterday a PPI bomb was dropped with inflation at the producer level much lower than expected - quite negative actually. Declining rates can be a negative for financials (XLF), especially banks ($DJUSBK), so that's one thing to consider. Next, we have earnings on deck. Citigroup (C) is the first to report and they'll release their latest quarterly results before the bell on Friday. The charts are setting up for a move higher, which goes counter to what we might expect with declining rates. But I try not to argue with technicals. Here are the two long-term weekly charts I'm watching on the XLF and DJUSBK:
XLF: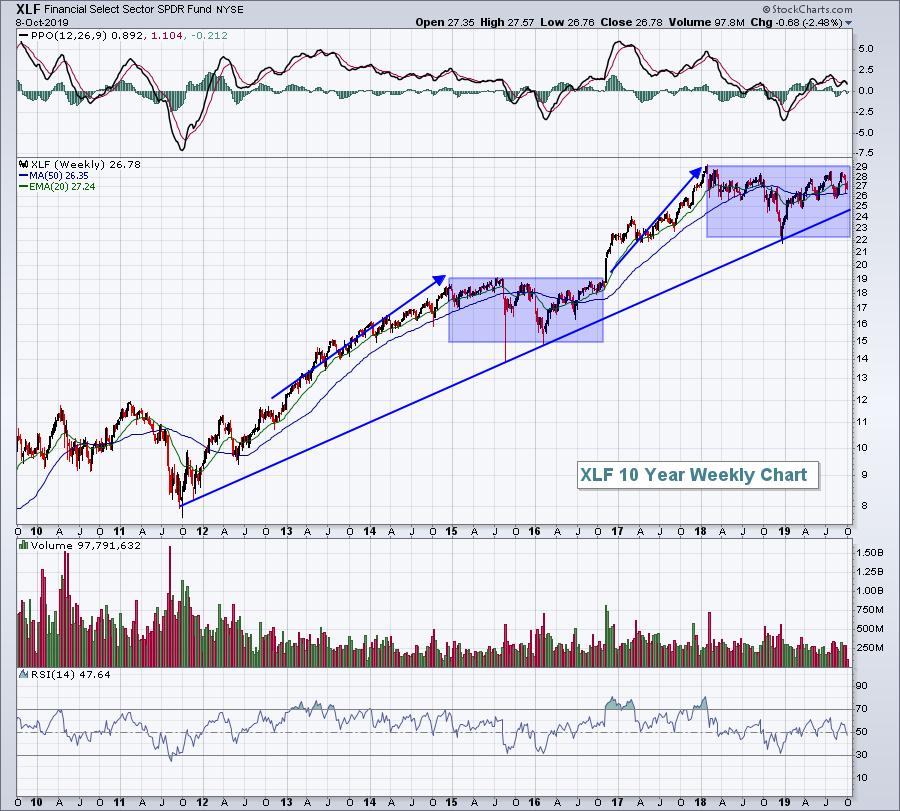 DJUSBK: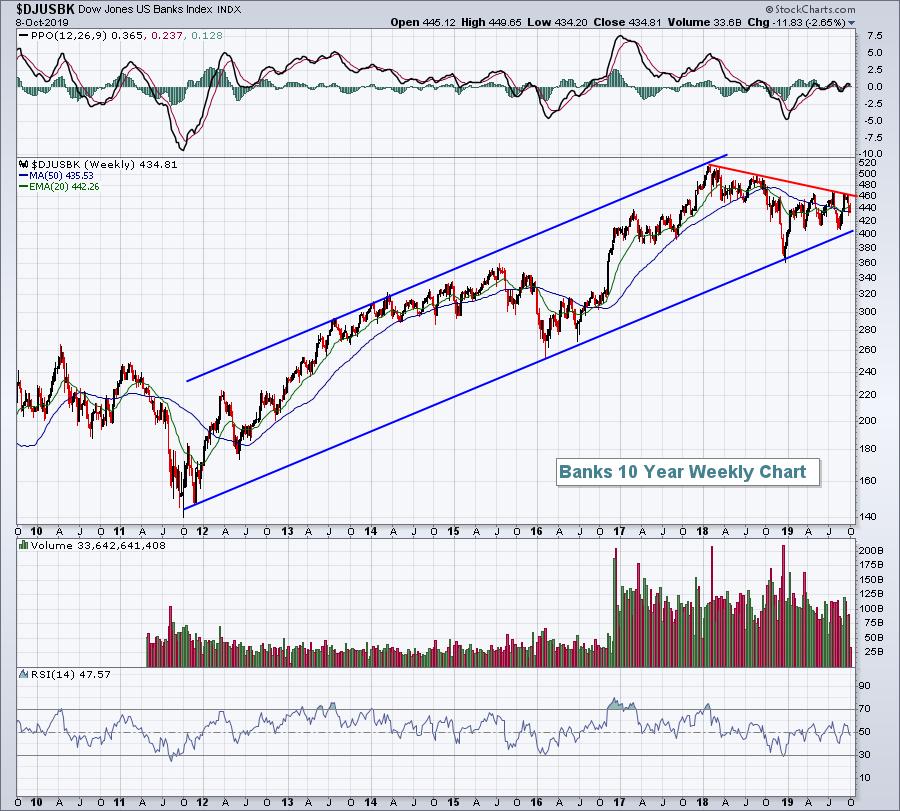 If you'd like to argue that either of these charts is bearish, feel free. I'll disagree, however. In fact, the long basing period (blue-shaded areas), in my view, is quite constructive and bullish and can lead to explosive moves higher. We'll need to see the breakout first. In particular, the DJUSBK seems to be squeezing into a very tight area, bound by a short-term downtrend line to the top and a long-term uptrend line to the bottom. Which one gives first? That'll likely be a question that gets answered during Q4.
Please join me for my new show Trading Places LIVE on Mondays through Thursdays from 9:00-9:30am EST. On Tuesdays and Thursdays, it airs at StockCharts TV. On Mondays and Wednesdays (today), you can catch it at EarningsBeats.com. CLICK HERE to join me this morning. Topics today include earnings, scanning, momentum sleepers, and already a new favorite "3 You Must See". These are 3 charts that you should see before the opening bell rings. During last week's first show, I unveiled Coupa Software (COUP) as it reversed at support. Check out what happened afterwards.....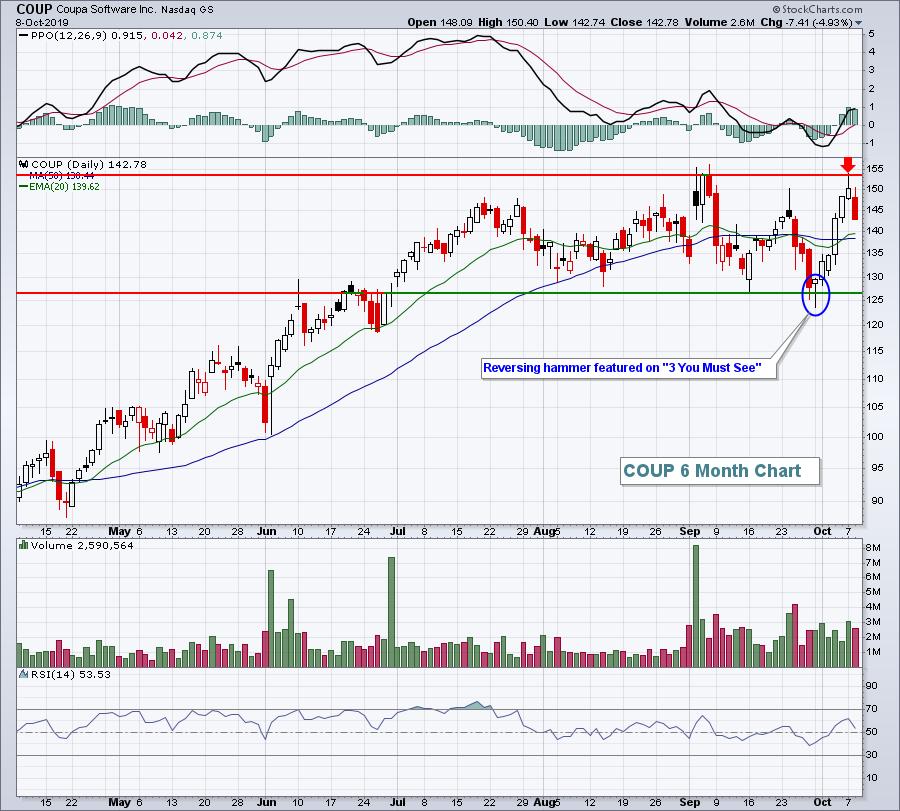 5 days later, COUP hit price resistance after gaining 17-18% in a week. Which 3 stocks will be featured today? Stay tuned....
Happy trading!
Tom