As a trader, I'm constantly watching my industry group relative strength charts. There are 104 of them, so I could look at each one individually....or I could use the cool StockCharts tools to do all the work for me. Once I am in the ChartList that I'm interested in, I click on "View All":

Then make sure you change the "View List As" to "Summary":
Then there's just one more thing to do. After you change the list to "Summary", it'll list every chart and their performance on an "Intraday" basis. You need to change the "Period" to "One Month" as follows:

Then click on the "% Chg" column so that they're sorted from best to worst and you'll see them in best performance order over the time period selected. This is what it looks like as of Wednesday's close: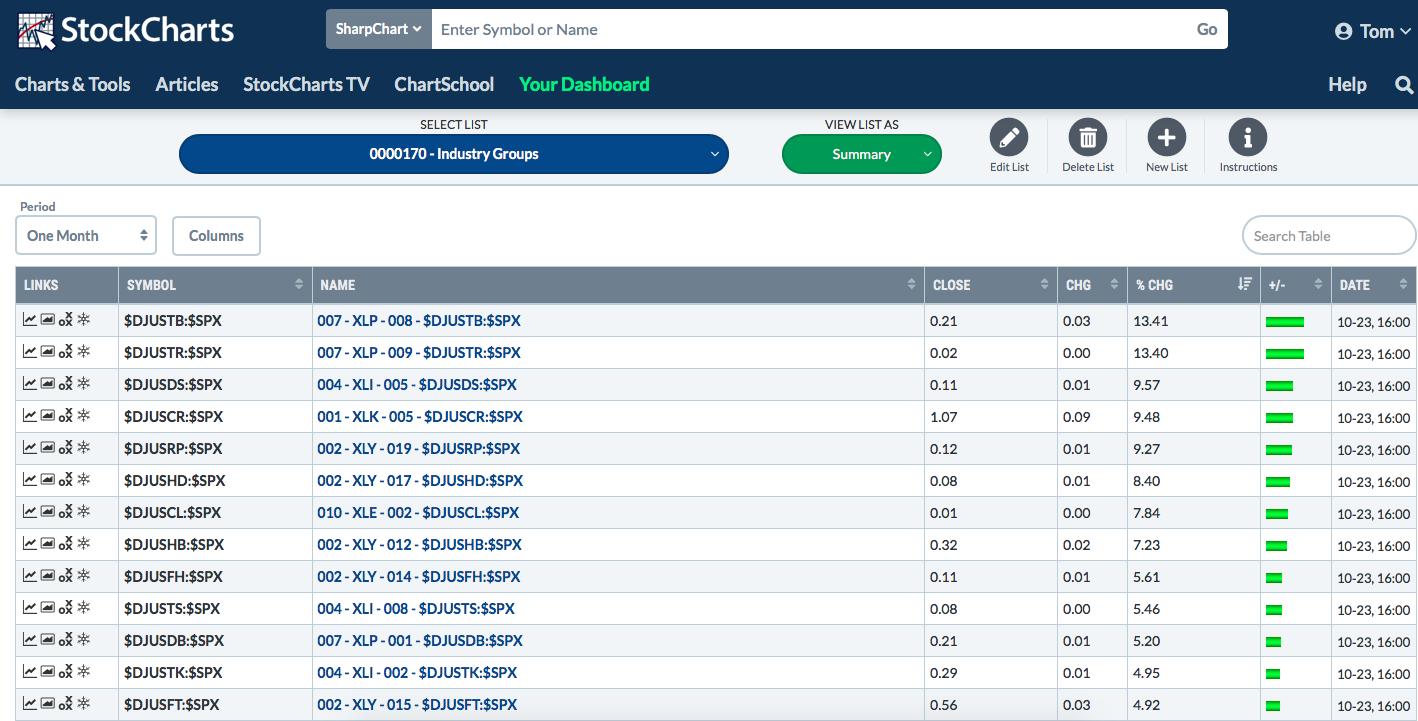 And there you have it! Those are the top 13 best relative performers (vs. the S&P 500) among industry groups over the last month. There are 5 consumer discretionary groups, 3 consumer staples, 3 industrials, computer hardware (technology) and coal (highly volatile group that loses ground as fast as it gains it).
This is an important "report card" that you want to review periodically. We all get caught up in the day-t0-day action that it's sometimes quite helpful to take a step back and review the bigger picture and what Wall Street is collectively doing.
I'm constantly reviewing strong stocks in improving industry groups in my free EarningsBeats.com newsletter that is published 3x a week, Mondays, Wednesdays, and Fridays. CLICK HERE if you'd like to join.
Happy trading!
Tom