It works like a charm. Wall Street places their bets ahead of earnings season, then the solid results pour in. Shocking? Not really. That's a big advantage to have - to be able to meet with management teams ahead of earnings reports (before the "quiet period") to discuss management performance, product strategies, growth rates, etc. It's why technical analysis is so important. It provides us clues as to what to buy before the actual news hits. As an example, check out the recreational products group ($DJUSRP):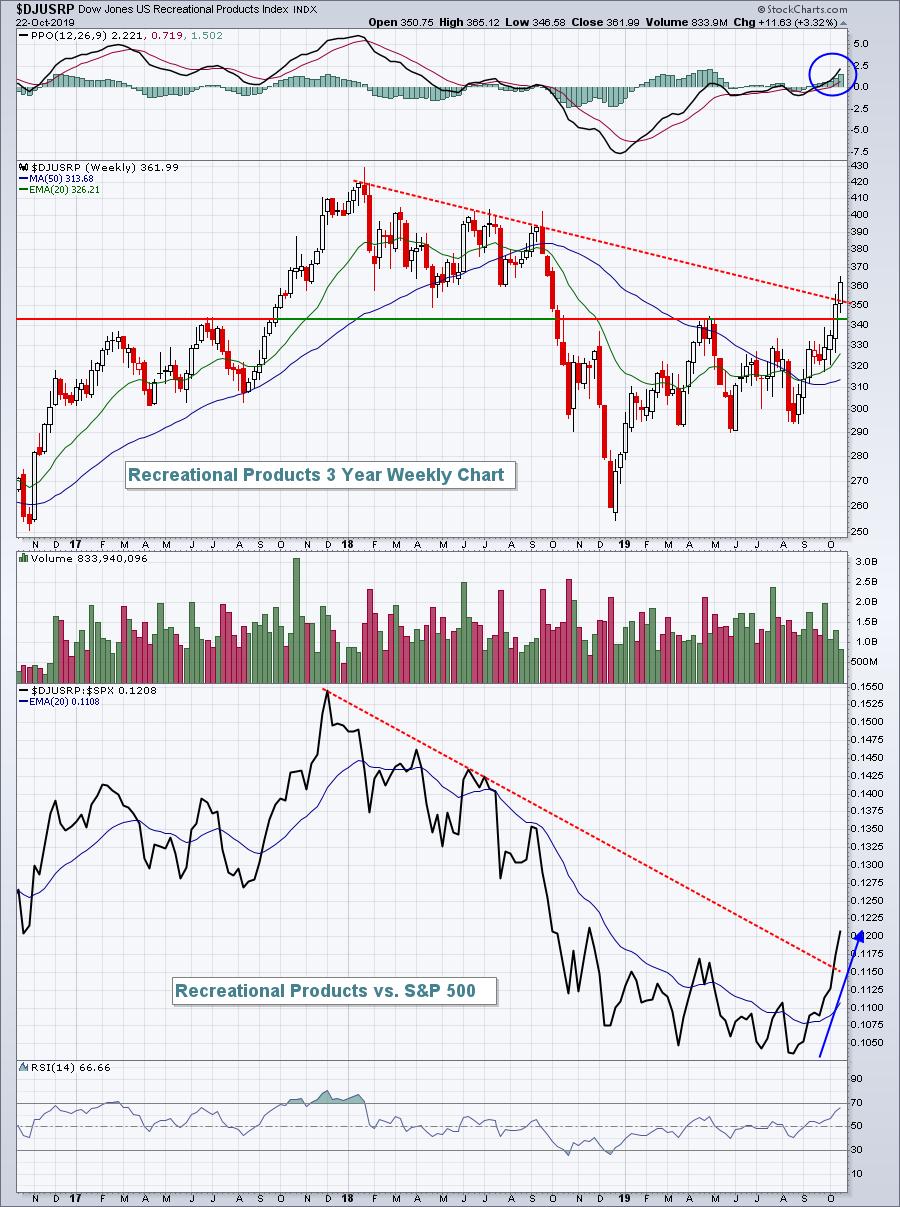 It's not just breaking out on an absolute basis. It is torching the S&P 500 on a relative basis. The relative strength line has gone almost parabolic over the past two months as the DJUSRP moves to its highest relative level of 2019. Wall Street suddenly loves the group. Yesterday, one stock in the space - Polaris (PII) - exploded on its quarterly results. Check it out: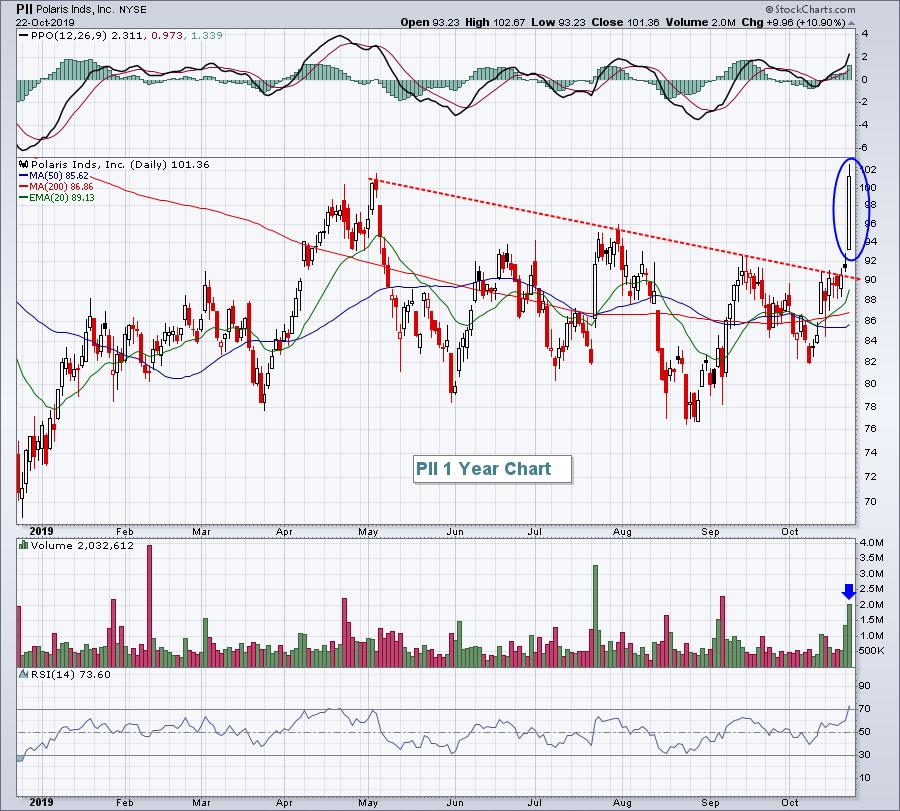 Volume was massive and the stock is now nearly 11% higher than it was just before it released earnings. We're setting up for another big earnings release in the space that I provided to our free EB Digest members this morning. If you'd like to see that chart, send me an email at "tom@earningsbeats.com". I'll send you a copy and add you to the free newsletter, which is delivered to your email 3x a week on Mondays, Wednesdays, and Fridays.
Also, please join me for my morning webinar. In addition to hosting Trading Places LIVE on StockCharts TV on Tuesdays and Thursdays, I also host a similar 30 minute show at EarningsBeats.com from 9:00-9:30am EST. CLICK HERE for a link on our website to join the show!
Happy trading!
Tom