Medical equipment stocks ($DJUSAM) have been solid absolute and relative performers for the past 7 years with few exceptions, so it certainly seems worthwhile to stay on top of its relative strength leaders. One such leader in 2019 has been Avedro, Inc. (AVDR). After a wicked week last week, AVDR rebounded nearly 5% from Monday's intraday low, printing a hammer on its 50 day SMA: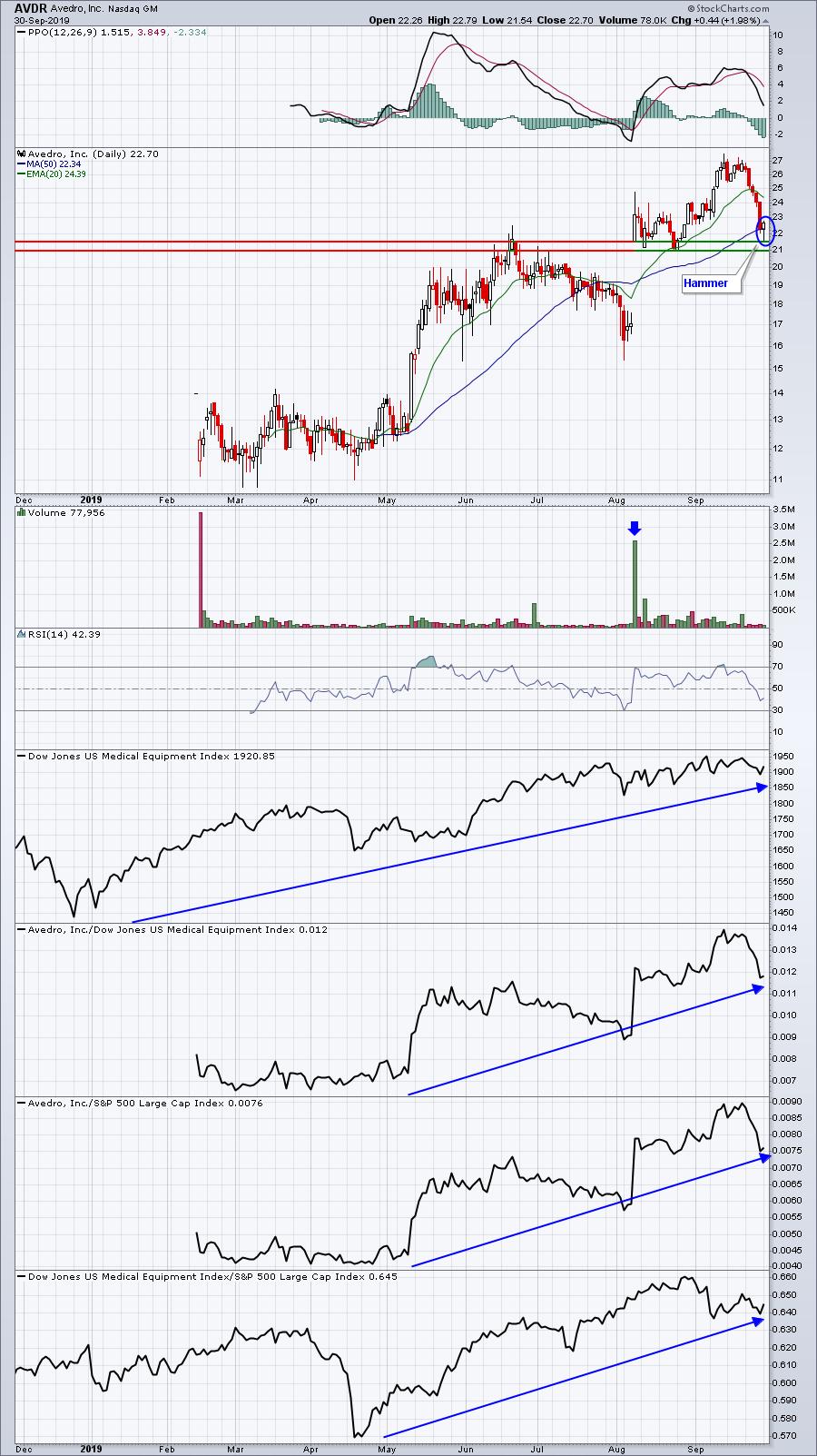 There's a lot of volatility associated with AVDR, so it's not for everyone. But the brighter side of a volatile stock is its ability to move higher quickly. That hammer could be the bottoming sign, however, I would take note that the volume can be an issue at times with this stock. There were only 78,000 shares traded on Friday.
The next stock has no such liquidity issues and it's in a very bullish ascending triangle pattern: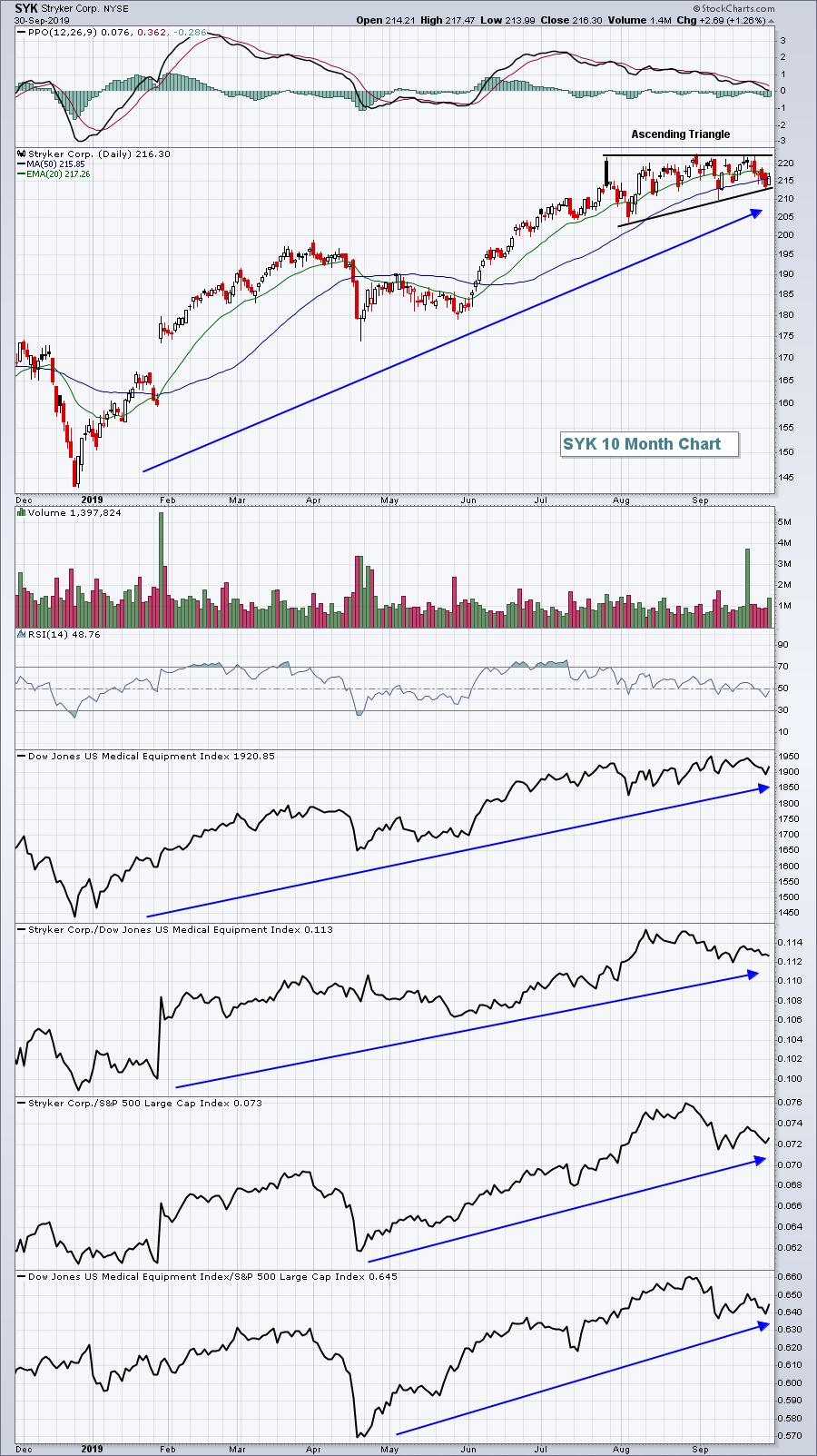 Stryker Corp (SYK) also saw its RSI touch the low-40s last week amidst a bit of profit taking. That's established another test of the lower uptrend line. An ultimate breakout here would initially measure to the 240-245 area.
I have a 3rd stock in this group that's been consolidating in a bullish symmetrical triangle. I plan to share it on my very first Trading Places LIVE show that starts in 30 minutes and runs from 9:00-9:30am EST! I'd love to have you join me. It airs on StockCharts TV and you can join by simply CLICKING HERE!
I really hope to see you there!
Happy trading!
Tom Bowley, Chief Market Strategist
EarningsBeats.com
For my free 3x per week newsletter, sign up HERE.