Broadline retail ($DJUSRB), once a Wall Street darling and bull market leader, has fallen upon hard times the past three months. While the S&P 500 recently moved up to challenge its all-time record high, the DJUSRB never came close. Its recent downtrend is now approaching key price support levels that need to hold: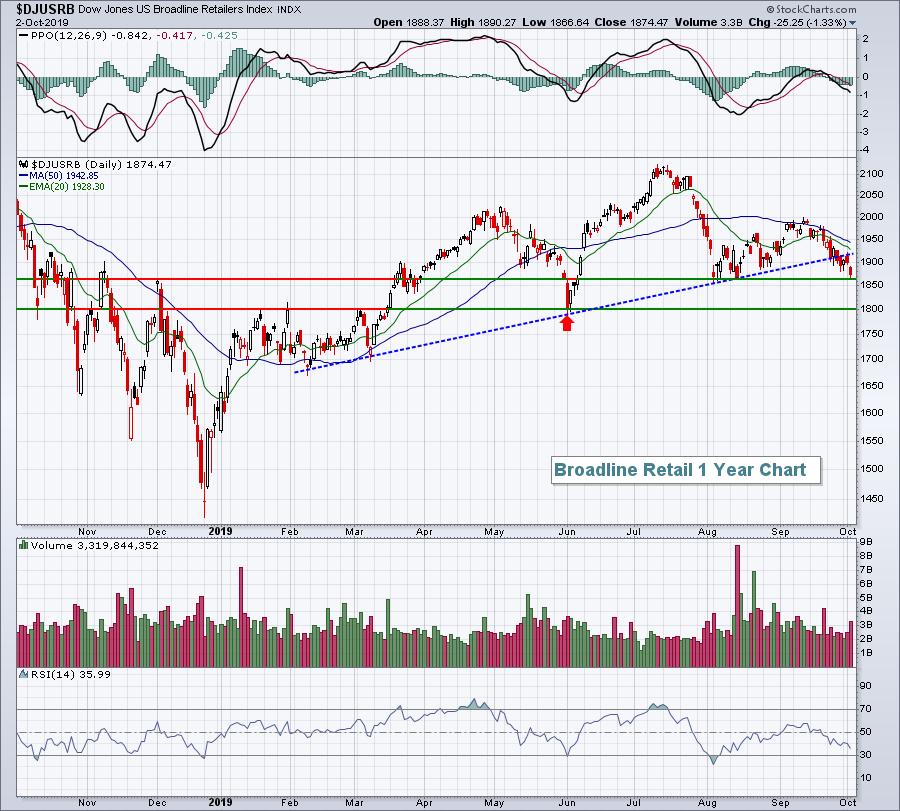 The blue-dotted short-term uptrend line has already been violated and now key price support levels at 1865 and 1800 are up next. The latter at 1800 is the most important in my view as that would end the series of higher highs and higher lows on the chart.
In the meantime, we need to be careful trading any broadline retailers, but especially those that continue to lag badly on a relative basis. That brings me to Macy's (M), which rolled over yesterday and dropped another 5.79%. Over a year ago, M was trading near 39. Now look at it: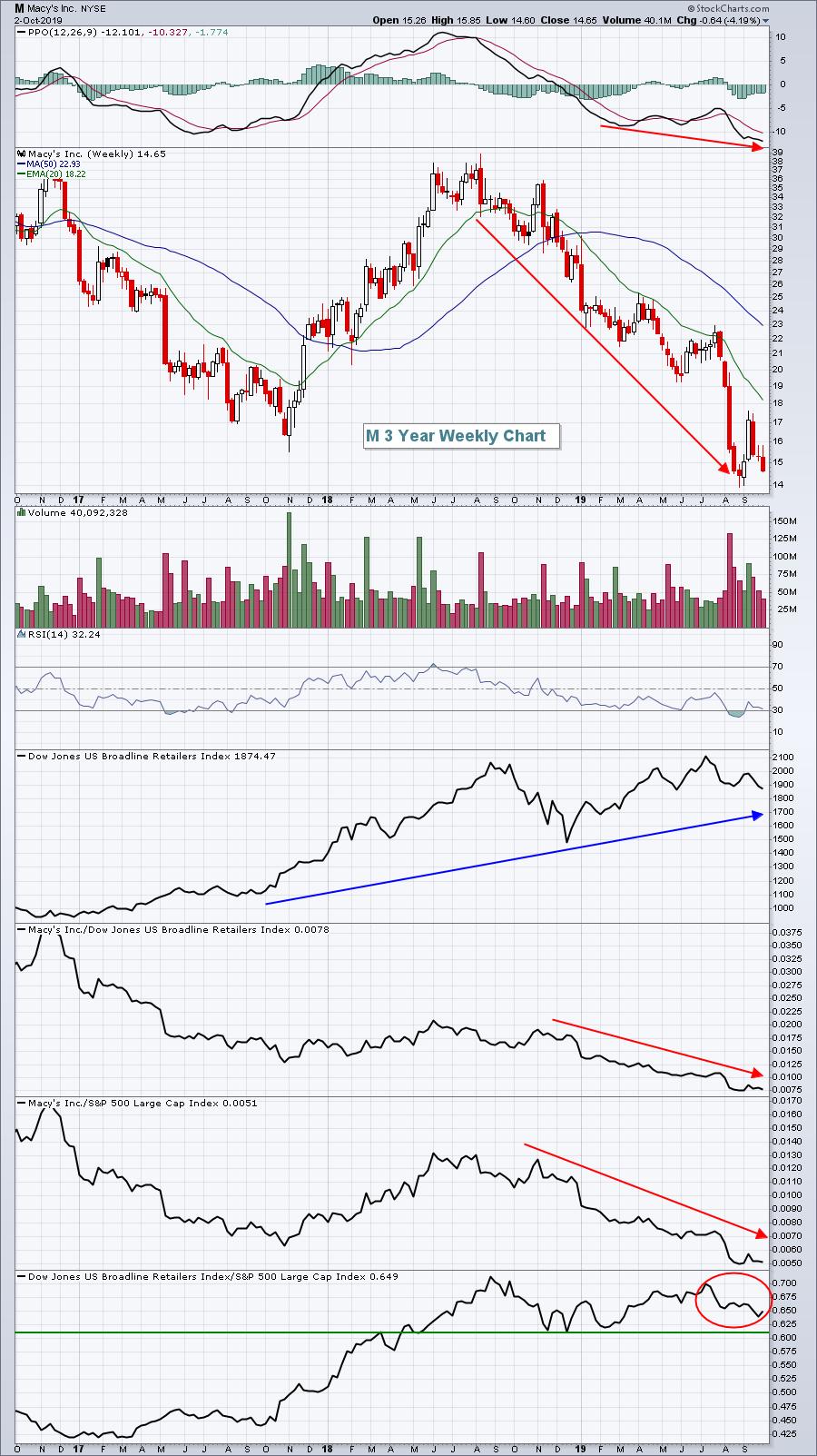 On this big picture weekly chart, I can still make a case for the broadline retailers, but it's difficult to do so for Macy's. I'd continue to avoid it.
Happy trading!
Tom