December nonfarm payrolls were just released and they were solid, though slightly below expectations. They suggest moderate economic improvement and the very slight increase in average hourly earnings confirms that the labor market, while tight, is not too tight. That combination, moderate growth and tame inflation, along with the reduced level of uncertainty relating to international trade, and the Fed's move to a more dovish stance are all contributing to a melt up in U.S. equities. The following weekly chart shows excellent momentum: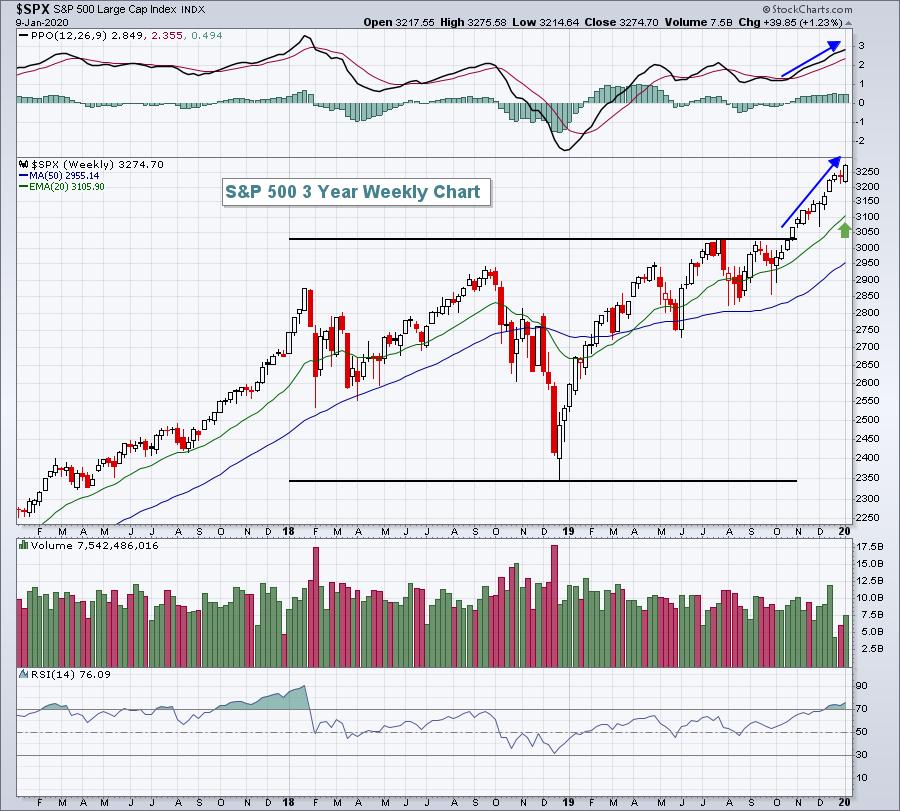 I know many are waiting for "the pullback", but timing when it will pull back and how much is a very difficult. A sustained bull market advance waits for no one. I approach the stock market with the belief it's going higher - much, much higher, which I've been calling for for quite some time. I believe this secular bull market lasts throughout this decade, with perhaps a cyclical bear market or two along the way. So trying to get in on "a pullback" is just as risky, if not more, than being fully invested.
I expect we could see a bit more weakness over the summer months as that would follow the seasonal pattern. But until then? Your guess is as good as mine.
Next week, earnings season kicks off. Expect solid numbers and raised guidance. That's what this market is telling me. The big banks start things off and 4 large cap companies in particular are set up to report HUGE numbers next week. I'll give you two of them right now:
JPM: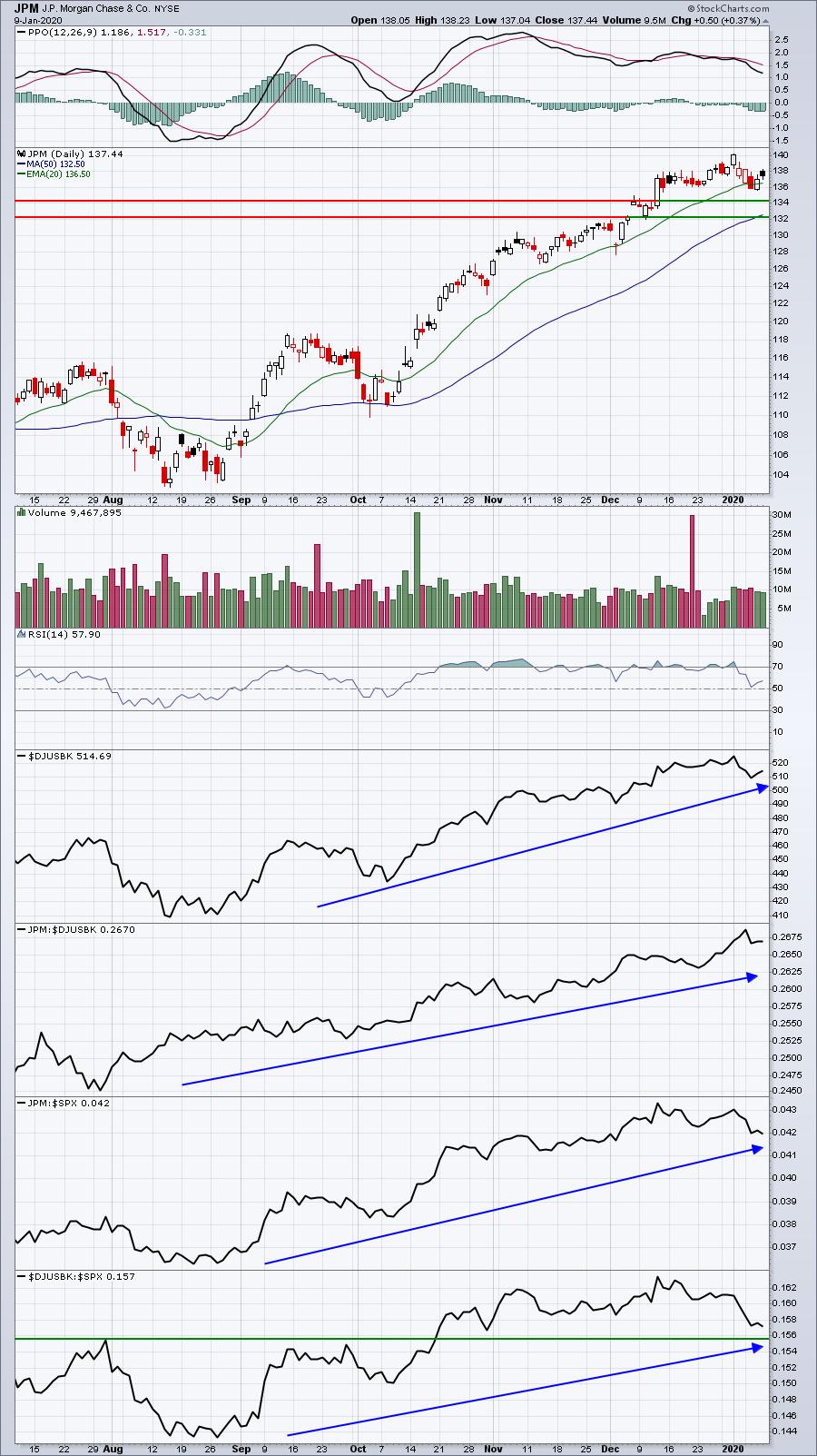 BAC: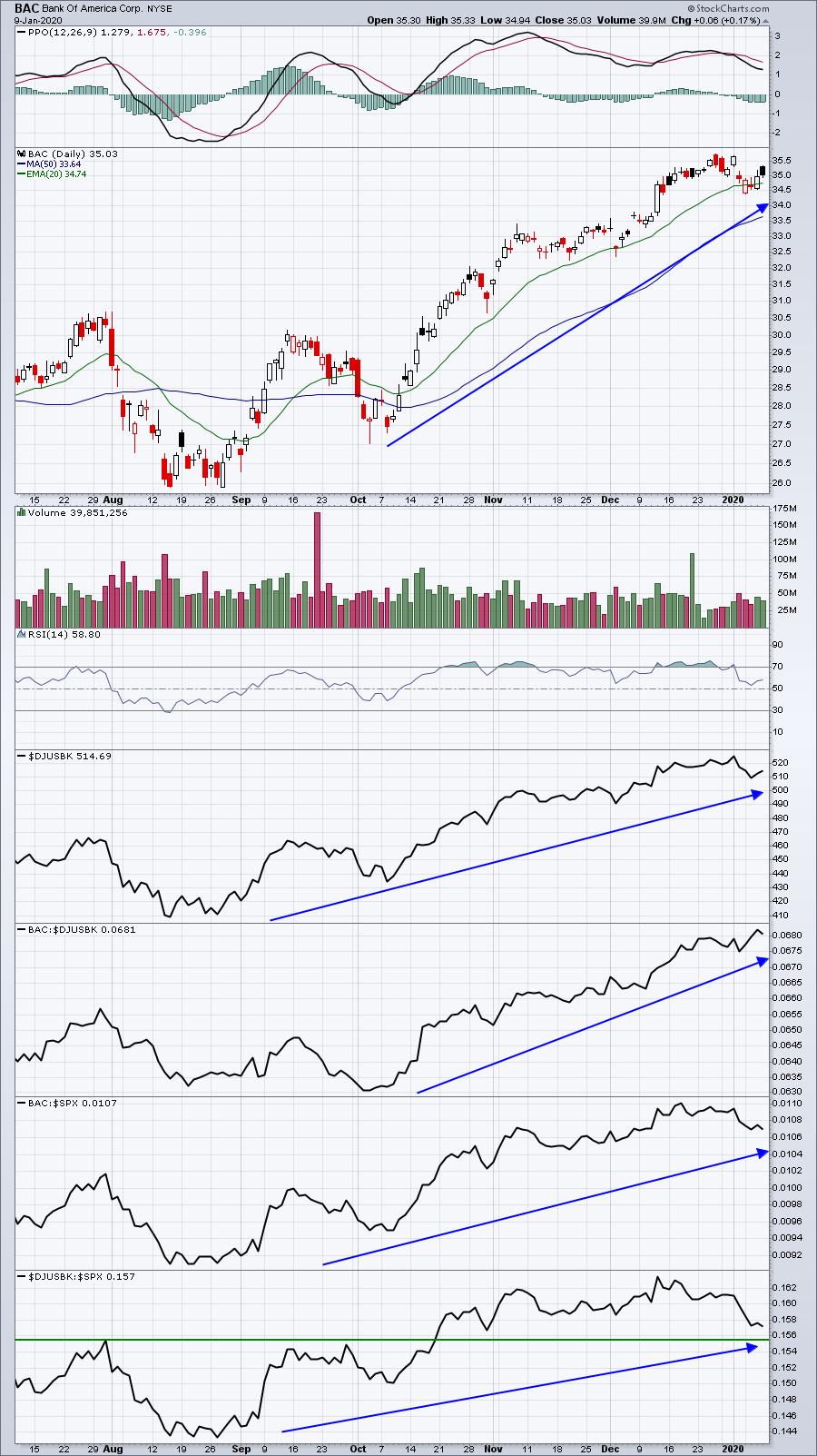 JPM and BAC are very similar - both leaders in a strengthening group. Solid economic improvement and a widening yield spread are always good for banks and the following chart highlights the latter: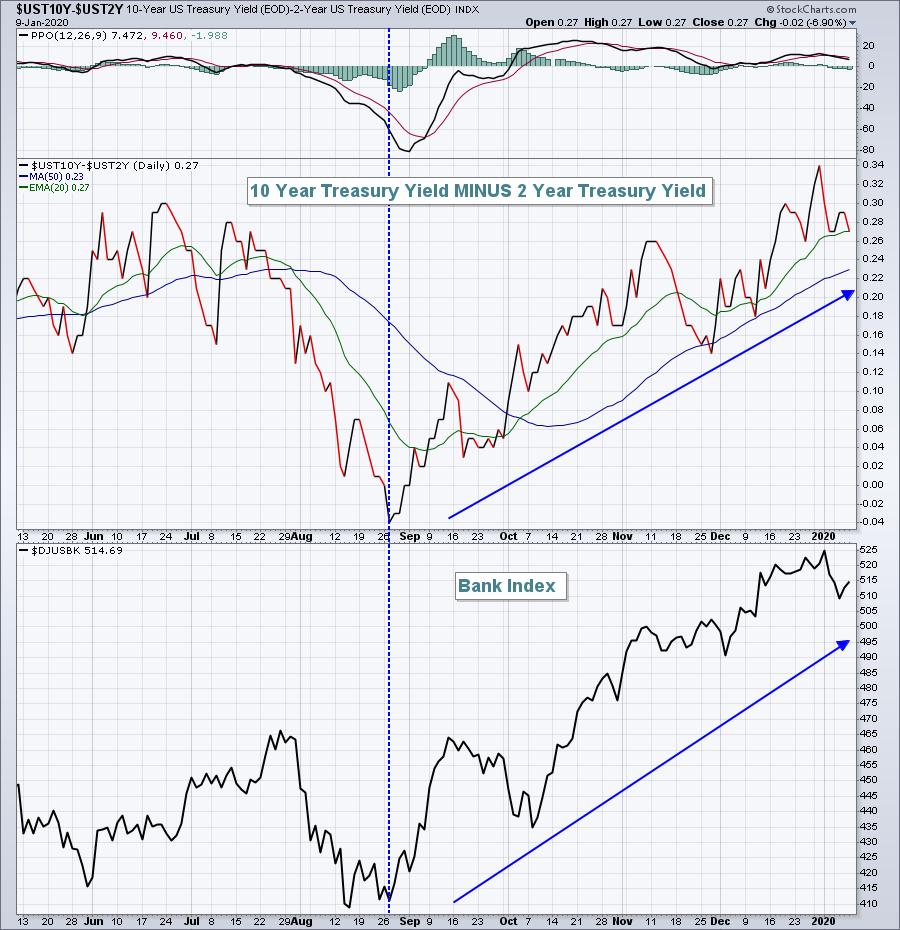 Three months ago, I was touting banks. I could see the rotation beginning into financial stocks and wrote an article on October 11, 2019, "Banks Likely To Be Big Part Of Q4 Surge". This type of rotation doesn't typically last just three months. I added banks to my portfolios at EarningsBeats.com and you'll want representation in this group throughout 2020.
I will be highlighting a TURNAROUND company in another surging industry that I believe is going to absolutely CRUSH estimates next week. Free members in my EarningsBeats.com Digest newsletter will receive the stock Monday morning. Relative strength is soaring and that means only one thing - Wall Street is accumulating ahead of a very strong report. You can JOIN HERE and read what I like about the company first thing Monday morning. In addition, you'll continue to receive articles 3x per week (Mondays, Wednesdays, and Fridays) that highlight earnings and relative strength. The timing couldn't be better as we kick off another earnings season!
Happy trading!
Tom