Let's first look at our sector SPDR funds, in SCTR order: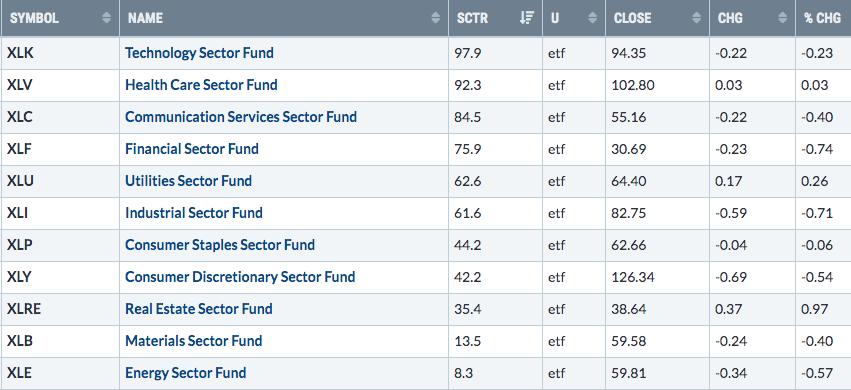 It's important to note that SCTR scores are calculated as of today. Performance ranks will change based on whether we look at one day performance, one week performance, six months performance, etc. SCTRs remain the same on every time frame because the calculation is a set formula based upon today's calculations. You need to understand how SCTRs are calculated. Here's the formula from ChartSchool: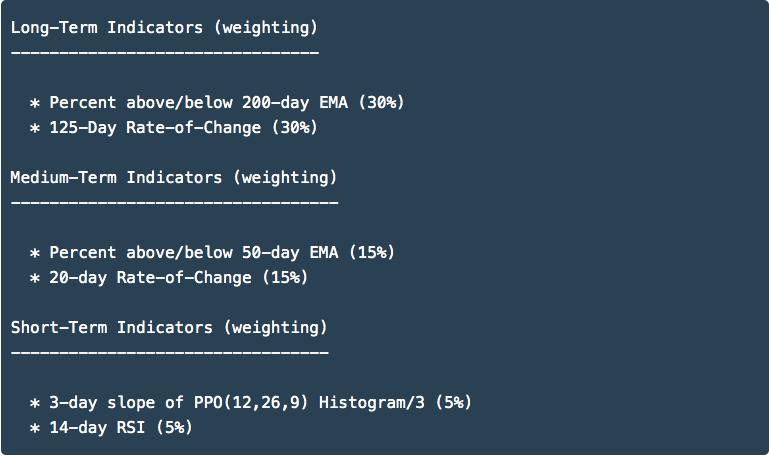 You can see from the above that 60% of a SCTR score is determined by the percentage above the 200 day EMA and the 125 day rate of change. 125 trading days is roughly the equivalent of 6 months. In my experience, the SCTRs tend to rank stocks, sectors, etc. similarly to a 6 month performance chart. To further illustrate this, look at the 6 month performance chart of the sector SPDRs: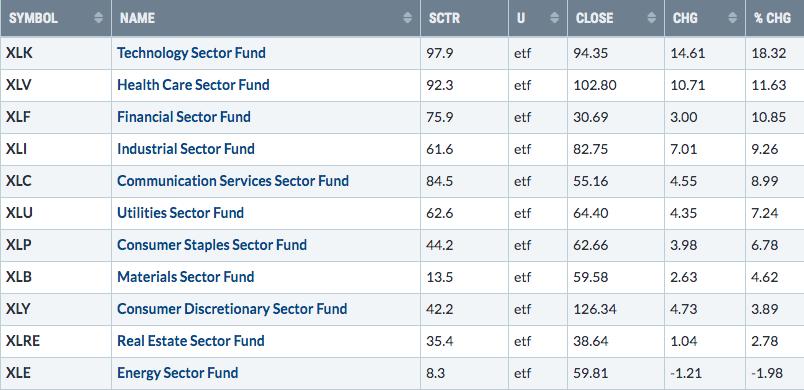 If you look at the SCTR values, they're not in exactly the same order, but they're fairly close.
It can be easy sometimes to make bad or inaccurate assumptions about the long-term chart of a stock by simply looking at a SCTR score. In my Trading Places LIVE show at 9:00am EST this morning, I'm going to compare two large cap stocks with roughly the same SCTR score. If you're a momentum trader, both stocks have great momentum heading into 2020, but one has clearly been the better performer. I'll explain the difference as a segment during my show today. You can click on the link below to join me. It's free:
Also, later this afternoon, we're having a members-only webinar, "The January Effect and Top 15 Stocks of 2020". The positive correlation between January stock market performance and the performance during the balance of the year is indisputable in my view. In 2019, the great January performance led to a robust 2019 overall. What is January 2020 saying about the rest of the year? Come join me and I'll discuss it, along with my favorite 15 stocks of 2020! This webinar does require membership, but you can join at NO COST right now. CLICK HERE for more details.
Happy trading!
Tom