In the land of trillion dollar companies, it may seem difficult to find new and exciting young companies to invest in. But if you do some research, you can find them. When I was running scans and doing homework a couple weeks to uncover stocks for my Strong AD ChartList (AD = accumulation/distribution), many smaller stocks came across my radar. One was Inseego Corp (INSG). Ever heard of them? I hadn't. They've been rising rapidly and their stock price just pushed above $1 billion (not trillion!). Two weeks ago, they preannounced that their quarterly revenues would exceed current estimates of $52 million. Wall Street has noticed. Check out this chart and specifically look at the breakout and the strong AD line: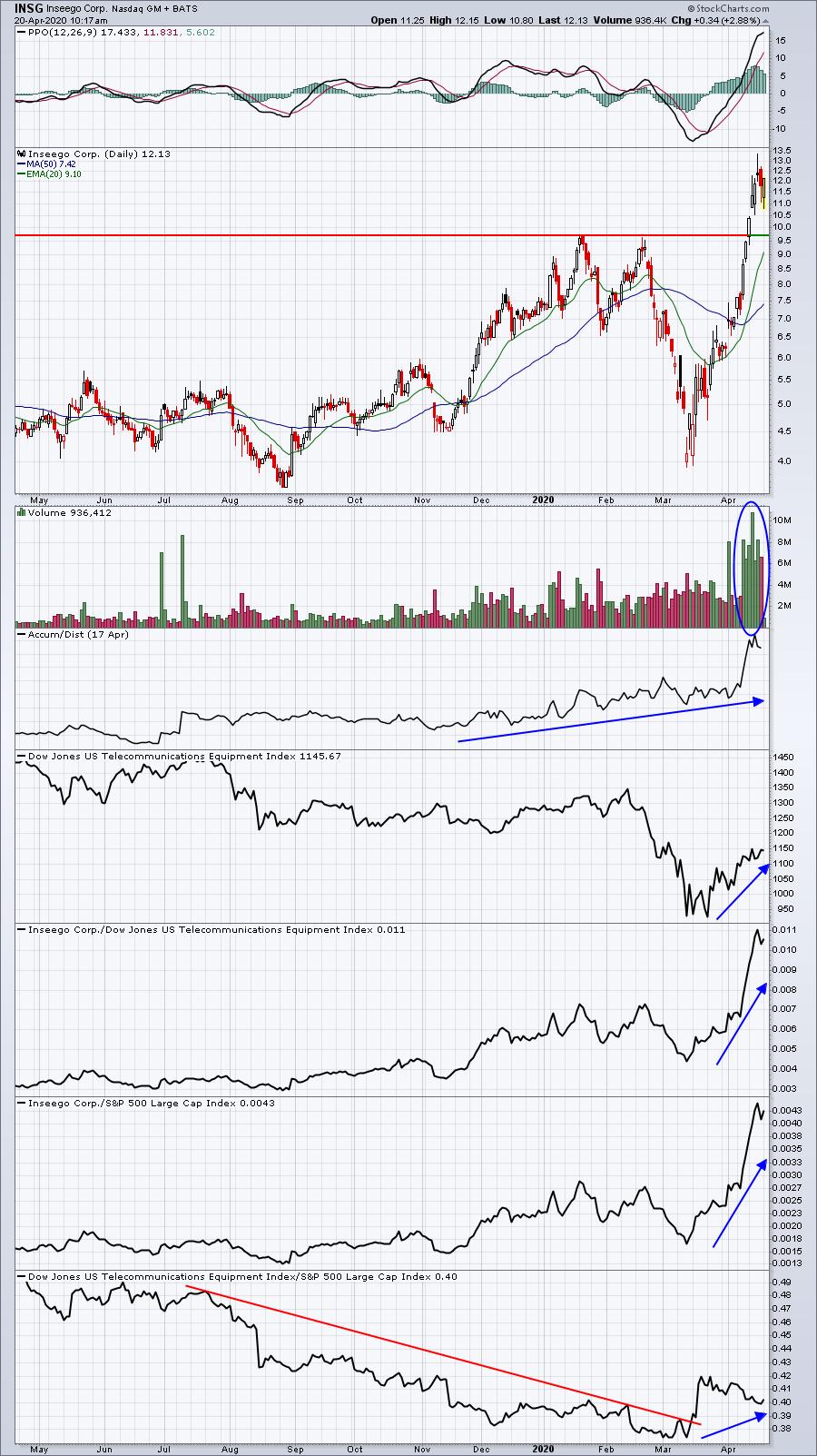 Accumulation/distribution has been strong for months and so has its relative strength. That's the reason that INSG is on our Strong AD ChartList (which is available for download for EB.com members if also an Extra member or above at StockCharts.com).
Volume has been massive of late for INSG, another significant sign of accumulation. Later today, I'm hosting a FREE webinar, "Q1 Earnings Sneak Preview". I'll be discussing INSG and many other stocks that are being accumulated by Wall Street during this pandemic. If you'd like to join me for this fun and educational event, the following is a link to join the webinar:
The room will be open by 4pm EST, as the stock market closes. Again, it's completely free and should provide some excellent information. I hope you can join me!
Tom