If you held Skechers (SKX) into its quarterly earnings report, which was delivered after the bell on Thursday, congratulations! It was truly a blowout report, like so many others. Wall Street, however, has chosen to reward SKX and its shareholders with the stock up more than 16% at last check. Here were the numbers:
Revenues: $1.43 billion (actual) vs. $1.34 billion (estimate)
EPS: $.63 (actual) vs. $.49 (estimate)
In addition to the blowout quarterly results, SKX hit the trifecta as it raised revenue and EPS guidance on a forward-looking basis.
That's the good news! (actually great news!)
SKX isn't without its obstacles, though, so let's first look at its seasonality chart for the past 20 years: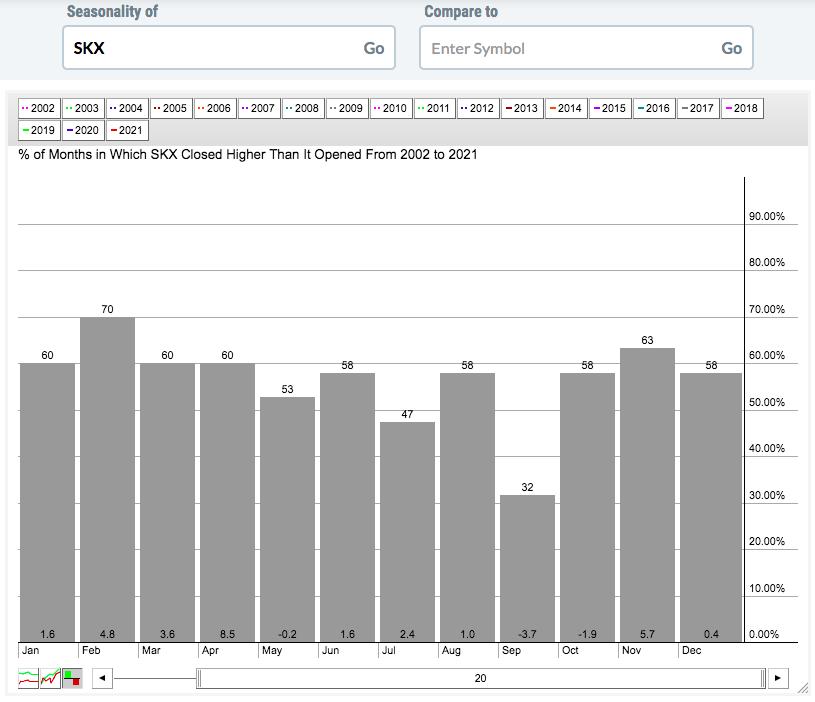 Over the past two decades, SKX averages gaining 18.5% during the first four months of the year. But over the last eight months of the year, it averages gaining just 5.3%. We're now within a week of the end of April, so if SKX is to make a huge gain during the balance of 2021, it'll have to do it into historical headwinds.
And then there's long-term price resistance, as evidenced by the 2015 price top: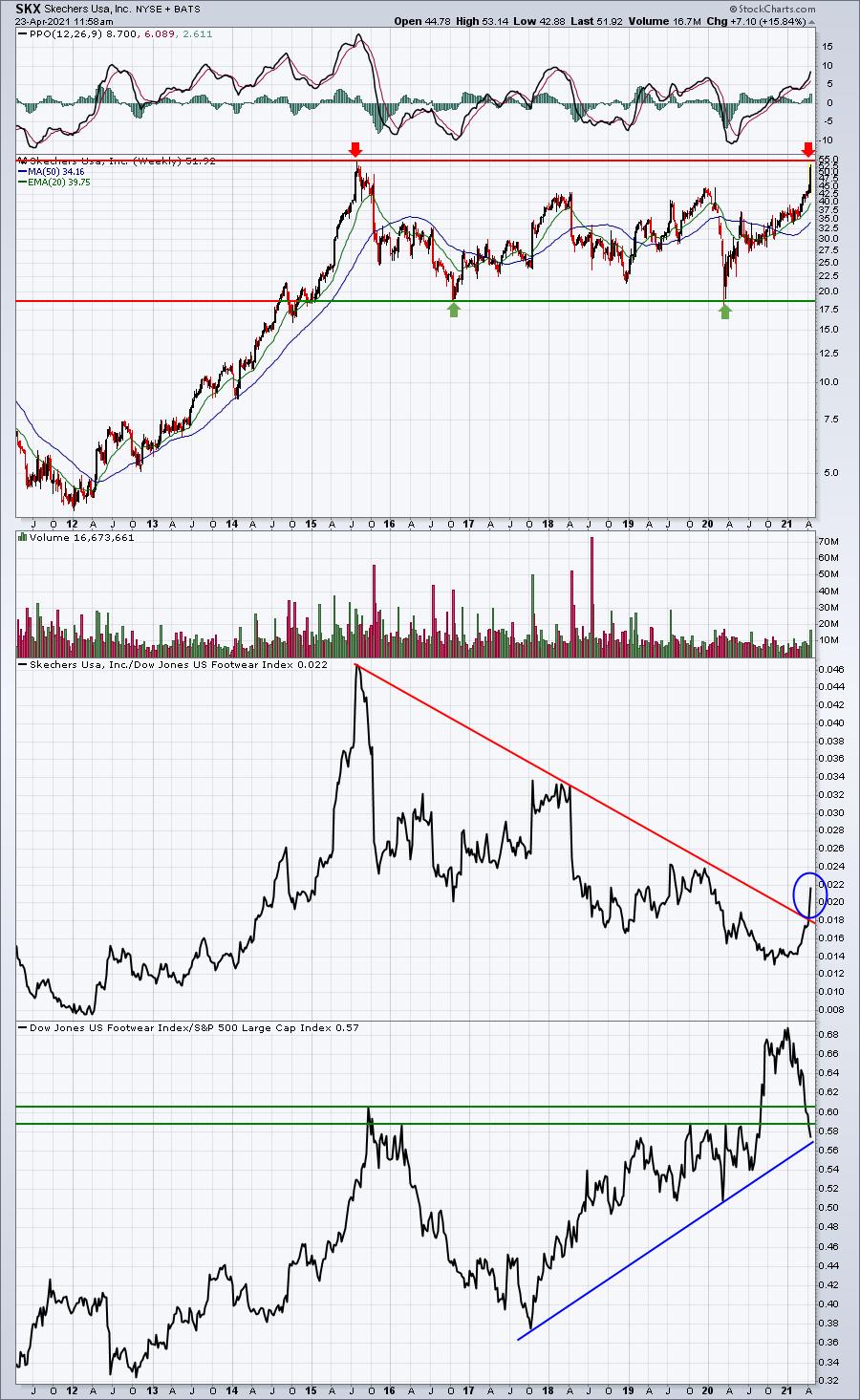 While SKX definitely has its work cut out for it, I'd keep a very close eye on this chart. SKX is part of the footwear group ($DJUSFT), which is rapidly approaching key relative trendline support (relative to the S&P 500). If this trendline holds and footwear outperforms during the balance of 2021, a breakout in SKX above price resistance should absolutely be respected. While I follow seasonal patterns, they take a back seat to price action. A breakout to an all-time high on SKX would very likely lead to further strength in the weeks and months ahead.
As move throughout earnings season, I'll be covering many earnings stories in my free EB Digest newsletter, which is published 3x a week. There's no credit card required and you may unsubscribe at any time. To subscribe, CLICK HERE and enter your name and email address.
I'll also be hosting an EarningsBeats.com members-only event on Monday, April 26th at 4:30pm ET. I'll discuss the best earnings reports delivered thus far in April, along with my review of the best upcoming earnings reports based price action and relative strength. If you'd like to join me, we have a no-cost 30-day trial that will provide you a seat. If you'd like more information, follow this LINK.
Happy trading!
Tom