Earnings season is underway and if the first few days are any indication, we're going to see a LOT of blowout numbers. Just since Wednesday, we've seen a couple dozen companies trounce Wall Street consensus estimates. One of the best earnings reports that I've seen comes from a bank that hasn't been able to get out of its own way. Well, move over Wells Fargo, because here comes Wells Fargo. Check out these numbers:
Wells Fargo (WFC)
Revenues: $18.06 billion (actual) vs. $17.50 billion (estimate)
EPS: $1.05 (actual) vs. $.69 (estimate)
More importantly, however, check out the change in structure on WFC's chart: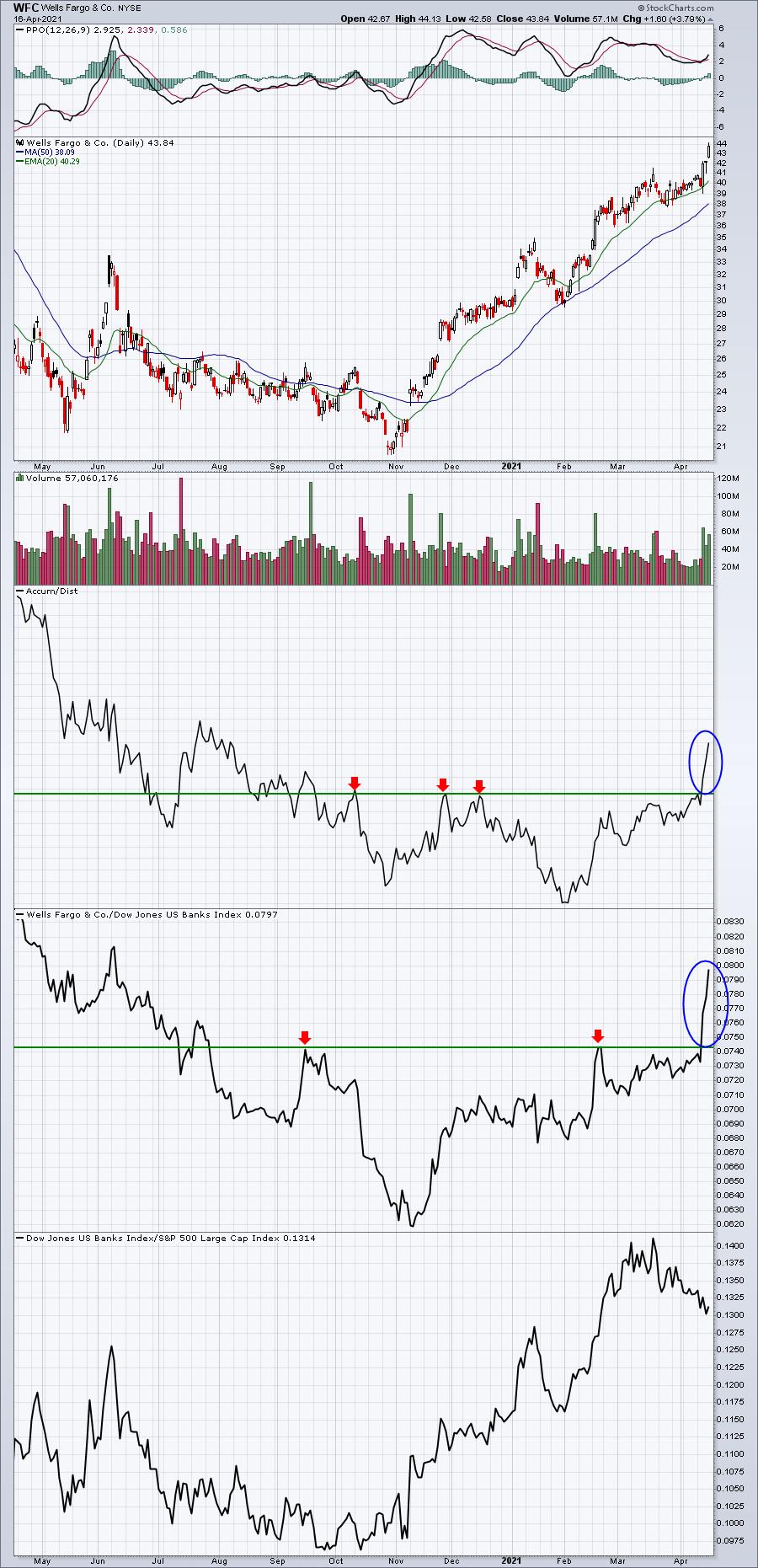 Volume picked up late last week to accompany another breakout. WFC saw its AD line move to an 8-month high and, for the first time in a long, long while, WFC is outperforming its banking peers. This is a HUGE development and one, in my opinion, that will lead to continuing relative strength in WFC shares.
I am about to host our Q1 Earnings Sneak Preview event. I'll be discussing the best earnings reports out during April thus far, and I'll be detailing what to look for in terms of earnings in the week ahead. I also plan to give my "State of the Market" rundown, showing you what I consider to be bullish and bearish.
This webinar is literally about to begin as it starts at 2:00pm ET. It's a completely FREE event. If you'd like to join this event (and also join our FREE EB Digest newsletter), click on the room link below:
https://earningsbeats.zoom.us/j/85334924738
I hope to see you there! If you don't make it, sign up for our free EB Digest newsletter here and we'll make sure you get a copy of the recording!
Happy trading!
Tom