Right now, we're seeing dozens of companies report quarterly results each day. That's going to change this week as hundreds of companies get set to report earnings every day. How can you keep up with all of it? Well, StockCharts.com's platform provides the use of "ChartLists", which can be used to organize whatever it is that you'd like to organize.
So why not organize earnings reports in a ChartList?
Let EarningsBeats.com do all the work for you. First, in our 3x per week EB Digest newsletter, we offer an Upcoming Earnings ChartList to everyone in our community. Here's an excerpt from the top of Friday's EB Digest newsletter to illustrate what I'm referring to: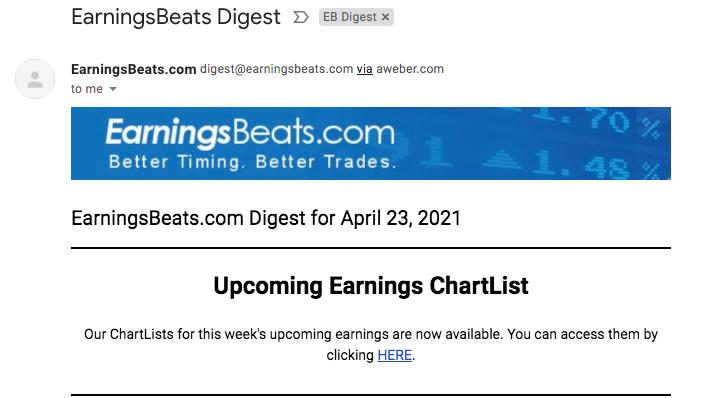 When you click on the link provided, it'll take you to a page on our website that looks like this: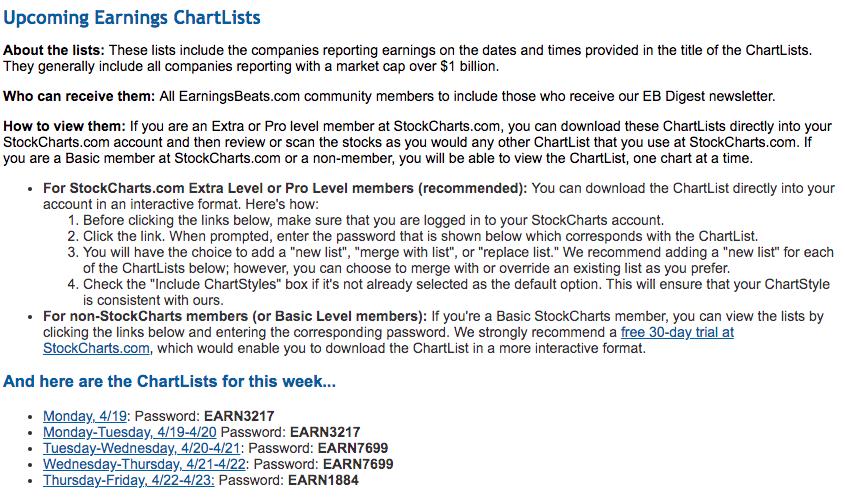 Once you've downloaded an Upcoming Earnings ChartList into your StockCharts.com account, you can sort all of the companies listed in order of (1) gains, (2) sectors, (3) SCTR scores, etc. Below is a sample of each using our Friday, April 23rd ChartList:
Sorted By Gains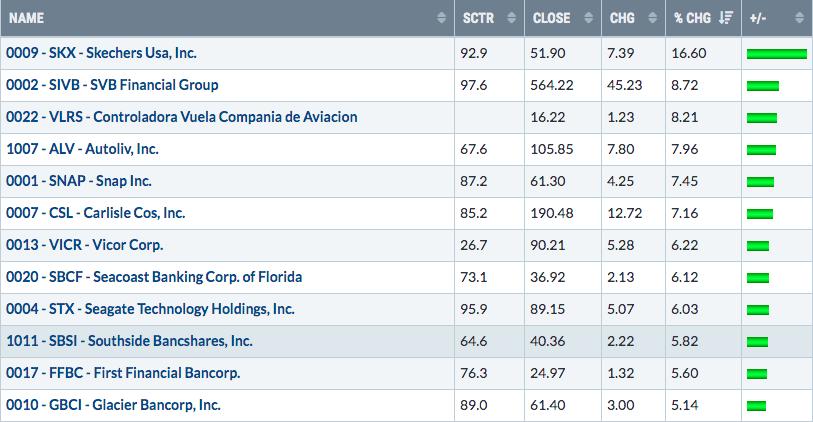 These are the companies that either reported earnings on Thursday after the bell or Friday before the bell. I've identified the 12 stocks that posted gains of 5% or more on Friday after earnings were reported.
Sorted By Sectors
Another way to review these earnings reports is to sort by sectors. Maybe there are one or two sectors that Wall Street is favoring. This view would help that analysis: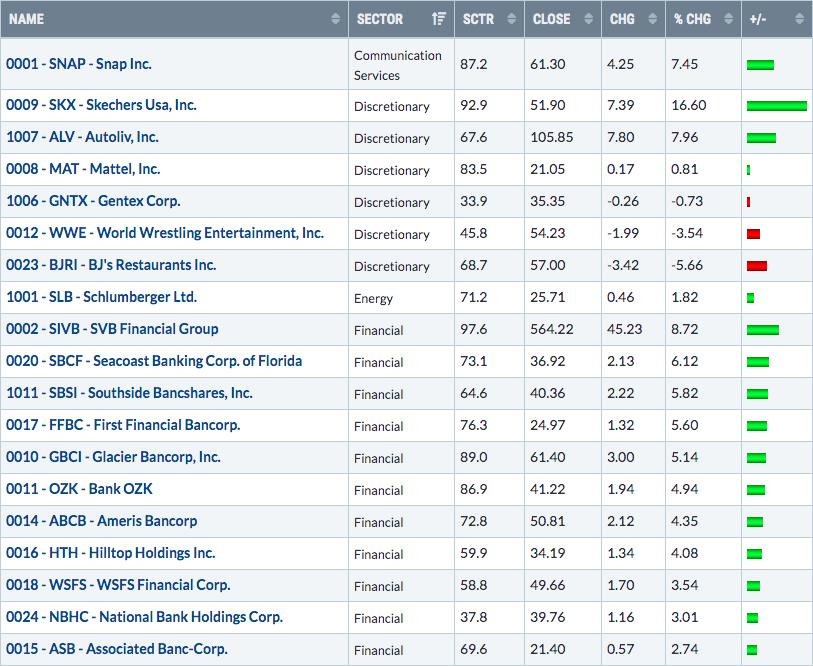 I wasn't able to highlight the entire list, but I can tell you this. Only 1 financial stock on Friday lost ground after reporting quarterly results. That was American Express (AXP), which fell 1.92%. If that type of reaction becomes the norm (ie, financials receiving better treatment), it's important knowledge to have as a trader.
Sorted by SCTR Scores
Finally, SCTR scores give us a relative strength indicator heading into the earnings reports. So it would be great to know how the better performing stocks are being treated after reporting earnings. Here's another angle to use this ChartList: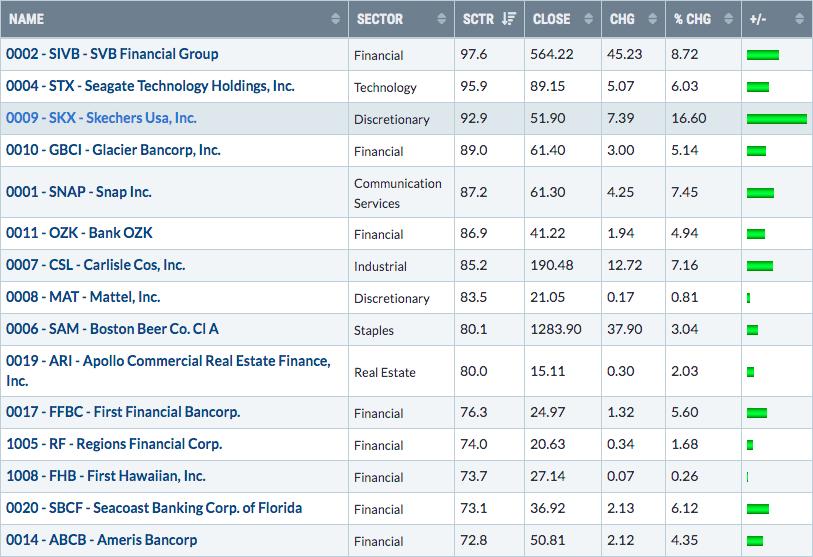 Companies with the 15 highest SCTR scores heading into earnings ALL finished higher after reporting results. And check out the top 7 SCTR scores. The worst reaction was OZK, which only gained 4.94%.
When you subscribe to my FREE EB Digest newsletter, you'll have access to the link that will allow you to download every day's key earnings reports right into your StockCharts.com account. How cool is that?
Simply follow this LINK and sign up with your name and email address. There's no credit card required and you may unsubscribe at any time.
Happy trading!
Tom