I covered off the majority of the Canadian Financial Sector on Tuesday's Webinar. But we had a special guest with a new bullish buy signal. Martin Pring joined the webinar to launch some bullish charts.
"The Canadian Technician LIVE!" with Greg Schnell - 2016-05-31 17:00 from StockCharts.com on Vimeo.
Webinar // Canadian Financials 0:00 // Martin Pring China Charts 27:00 // $NATGAS chart 59:00 //
---
---
The best financial chart in Canada. Sunlife Financial SLF.TO. Sunlife broke to new all-time highs.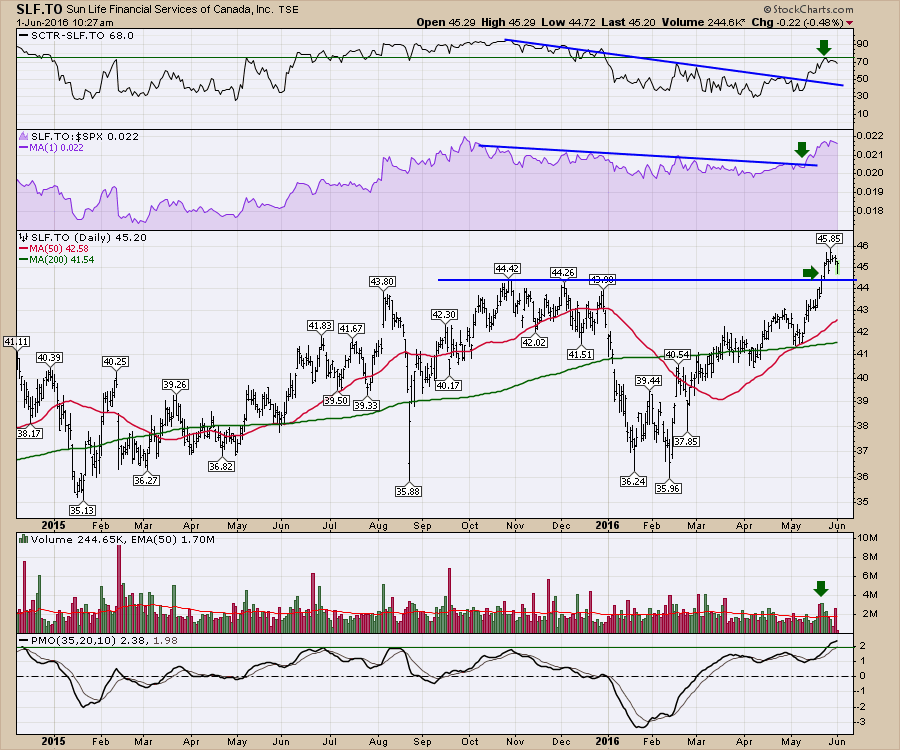 TMX group (X.TO) is trying to break out to new highs. The declining volume, the softening PMO, and the SPURS testing the trend are all important caution signals. We need to see this surge from here.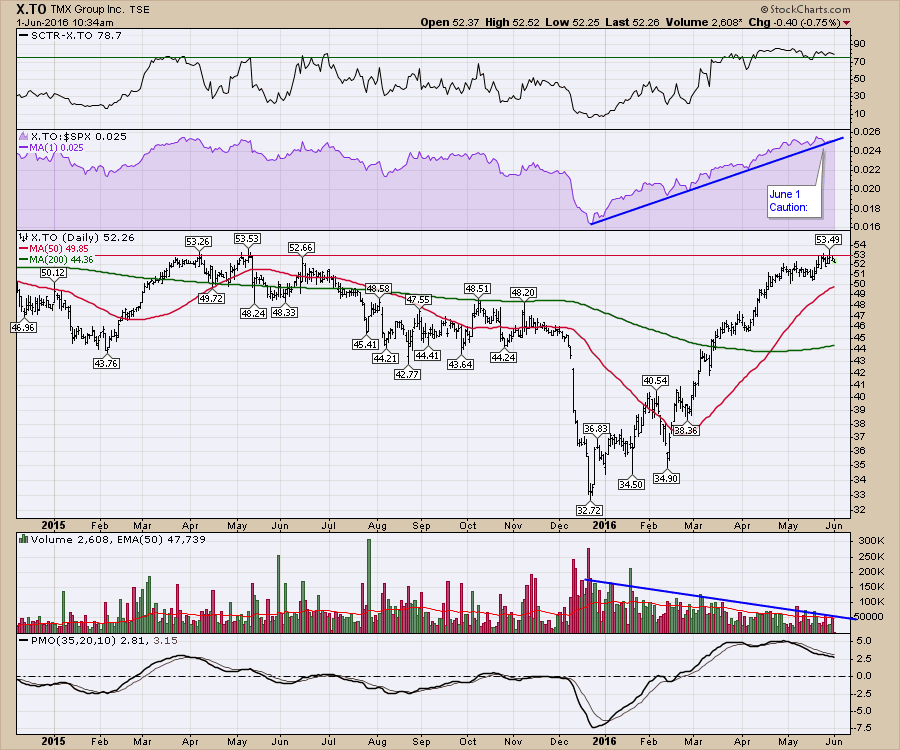 Markets approach key technical decision points which are not easily picked up by fundamental analysis. A great example is the RBC (RY.TO) chart. Losing $77.50 would be a significant reversal signal.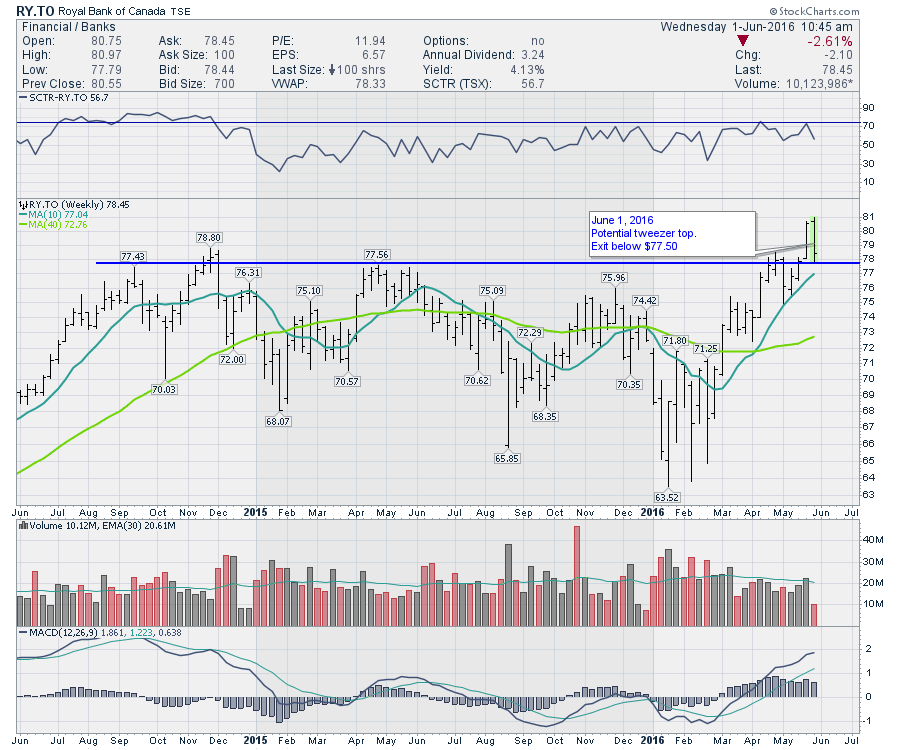 There are a lot more stocks covered on the webinar.
Martin Pring called midday on Tuesday and mentioned he had some exciting charts on China. Martin joined me on the webinar. Here is one chart of 16 from his webinar. $SSEC.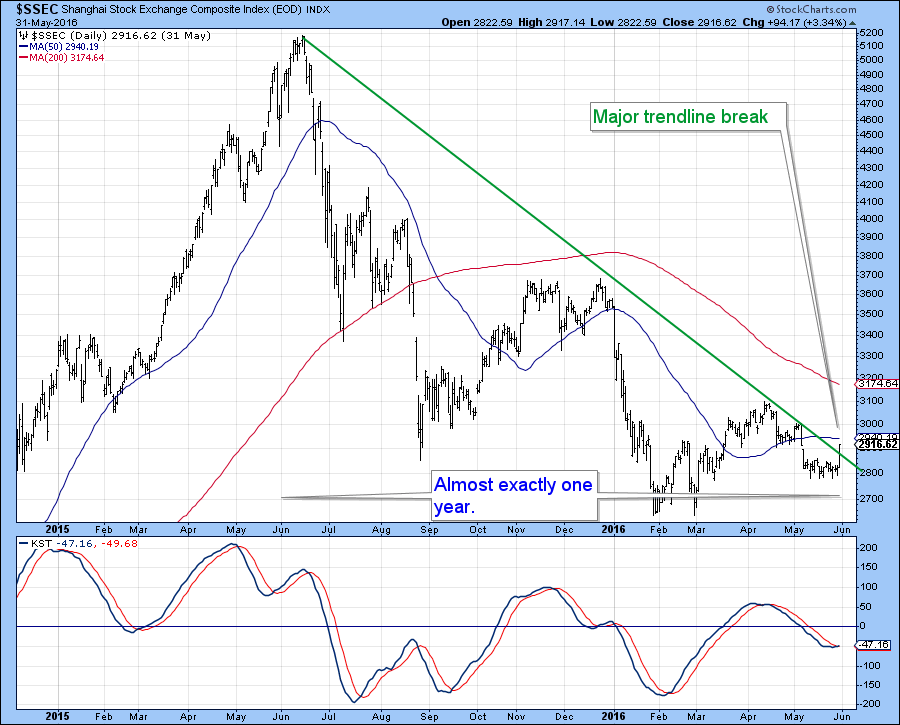 You can also follow me on Twitter @Schnellinvestor. If you would like these blog articles to appear in your inbox once or twice a week, click the Yes button below. For Commodity centric investors the moves have been dramatic. You can follow those moves on the Commodities Countdown Blog. Click Yes at the bottom of the Commodities Countdown articles to subscribe to that as well. Here is a recent Commodities Countdown article on Gold and the Miners. The Gold Miners Ratio Breaks - GDX.
Speaking of Commodities, Natural Gas ($NATGAS) is doing something this week it has not done for 18 months. That something would be closing above the 200 DMA. Tuesday marked a change. This trade has been followed thru the Canadian Technician and the Commodities Countdown webinars and blogs.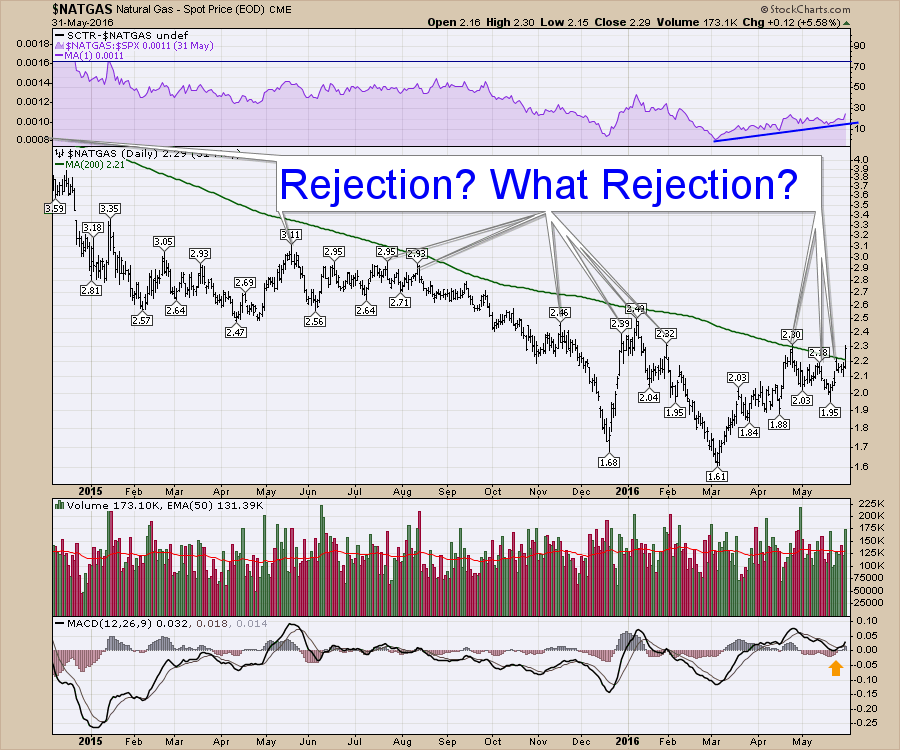 So there are lots of ideas on this week's presentation about the banks, China, and Natural Gas. Here is another link to the webinar for your convenience. The Canadian Technician with Greg Schnell and Martin Pring 2016-05-31.
PS, Don't miss Chip's article. Four Things All StockCharts Users Need To Know.
Good trading,
Greg Schnell, CMT, MFTA.