A few weeks ago on the July 16th webinar, I talked about the bond markets and the chart view was looking bullish to get long TLT. Well, that actually played out nicely. But now the MACD looks like it wants to roll over. The SCTR has just pushed above 75.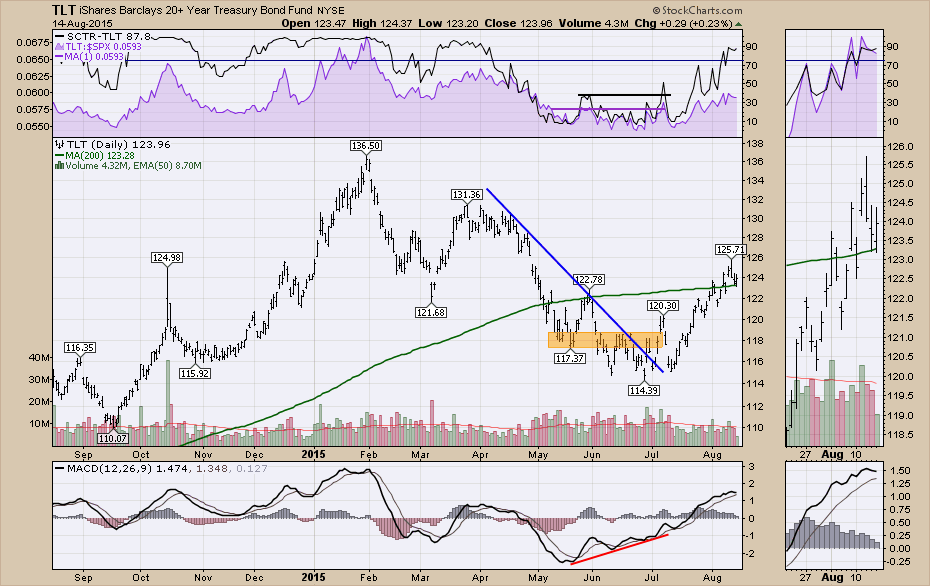 ---
I like to look and see if there is support showing up in other areas of the Bond market rather than just the long bonds represented by the TLT. When I originally talked about the TLT, the rest of the bond ETF's were not as bullish. This is a screenshot from my ETF ChartList of ETF's with an SCTR above 70. Notice the municipal bonds and shorter term instruments are also moving higher on the SCTR ranking. Having the whole group participate is important if this is going to be a sustained move.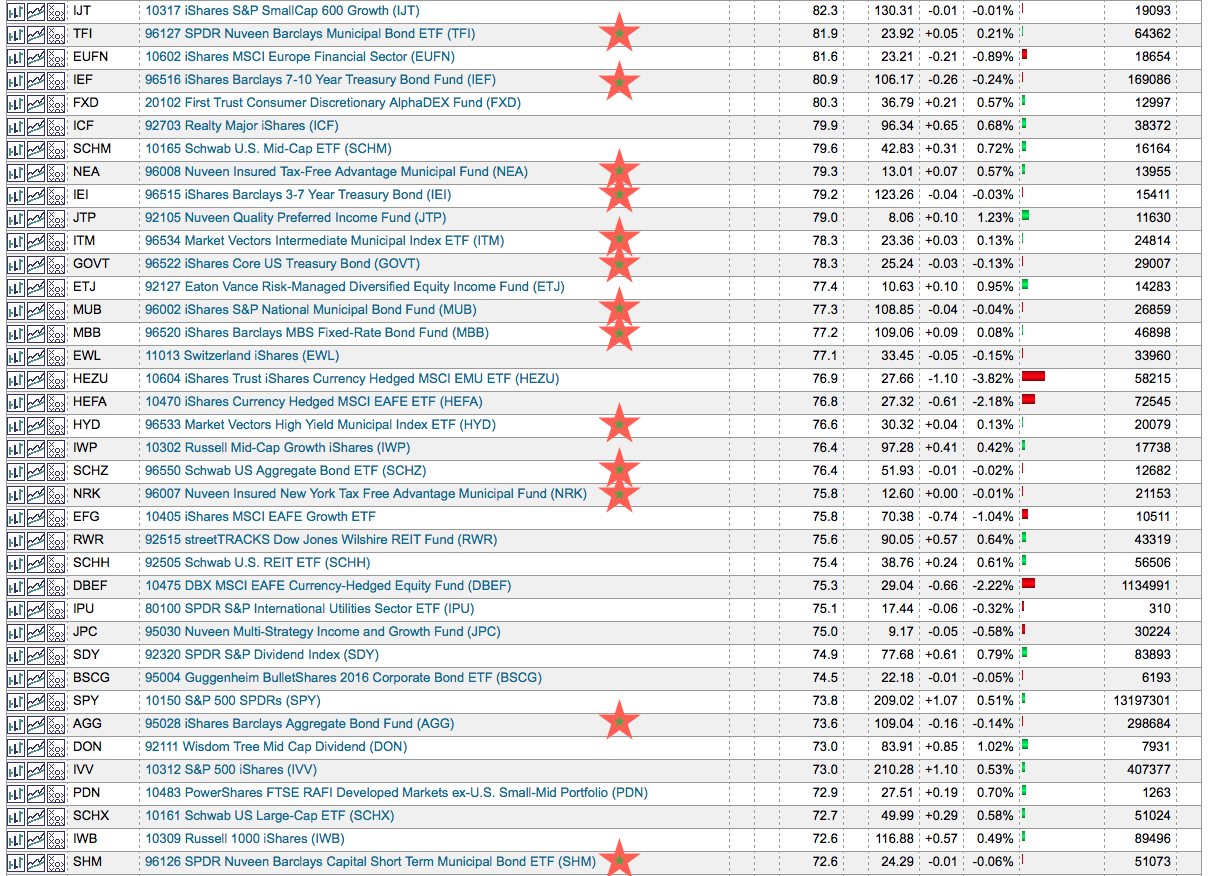 Everything with a star is a Bond related ETF on this list sorted by SCTR strength. A month ago, the SCTR rankings were not this strong. To see this entire group move higher and become some of the top quartile stocks is an important trend change. We can also see some Utility and REIT ETF's gaining strength here. This looks like a defensive posture and investors might want to watch for rotation away from other stocks that were leading the market.
Good trading,
Greg Schnell, CMT