A few industry groups that look to have upside in 2016 have been moving sideways recently. These may pull back with the averages, but they will probably perform pretty well on the recovery bounces. Due to the volatility in each of them, you may find they are trades, not long-term buys. Living with 30% pullbacks makes it hard to outperform the averages.
Currently, in this risk off environment, they have not rallied. The weakness heading into the New Year was not a compelling reason to get long these groups, but keeping them on watchlists for moves could be very fruitful. Knowing what you want to buy, when the time comes is one of the better strategies.
The first one is Cyber Security. The ETF is HACK. If it can start to outperform on relative strength, and break the down trend in SCTR, that would be a start. A move above the $27.75 level would be 4-month highs and suggest there may be a change in trend coming from sideways to up.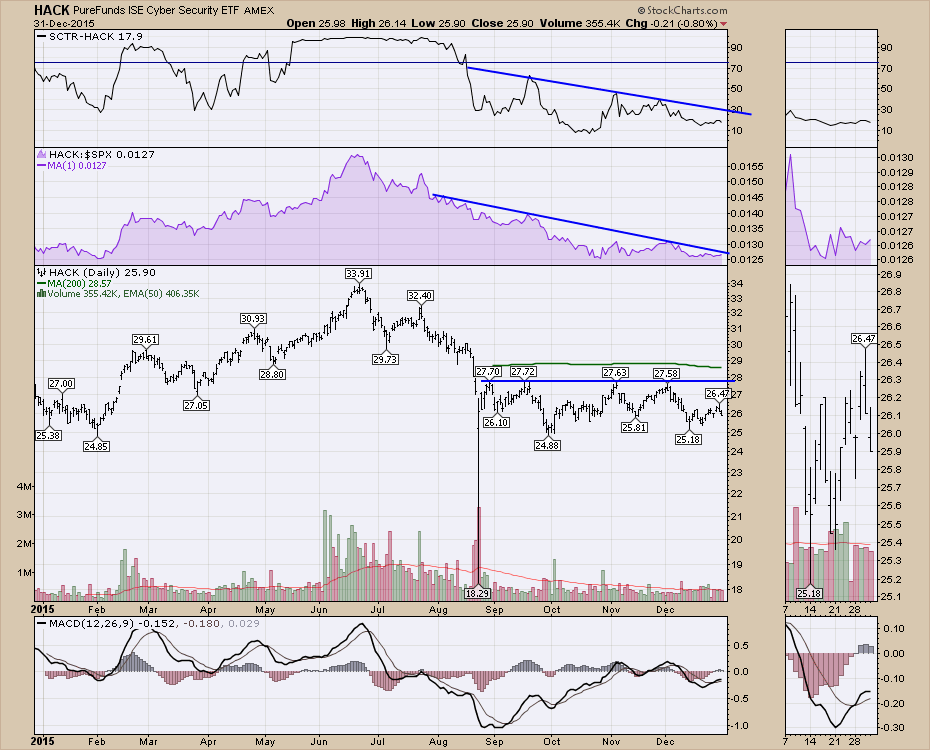 Secondly is the Biotech ETF area. There are many ETF's and all of them are suppressed currently under the 200 DMA. I would wait for a clean breakout. In the case of XBI, as shown below, a push above $73.75 is new 3-month highs and the 200 DMA is $75. A push above those levels with some volume is probably an indication the Biotechs are ready to run. As long as those levels hold, this can be a part of the portfolio.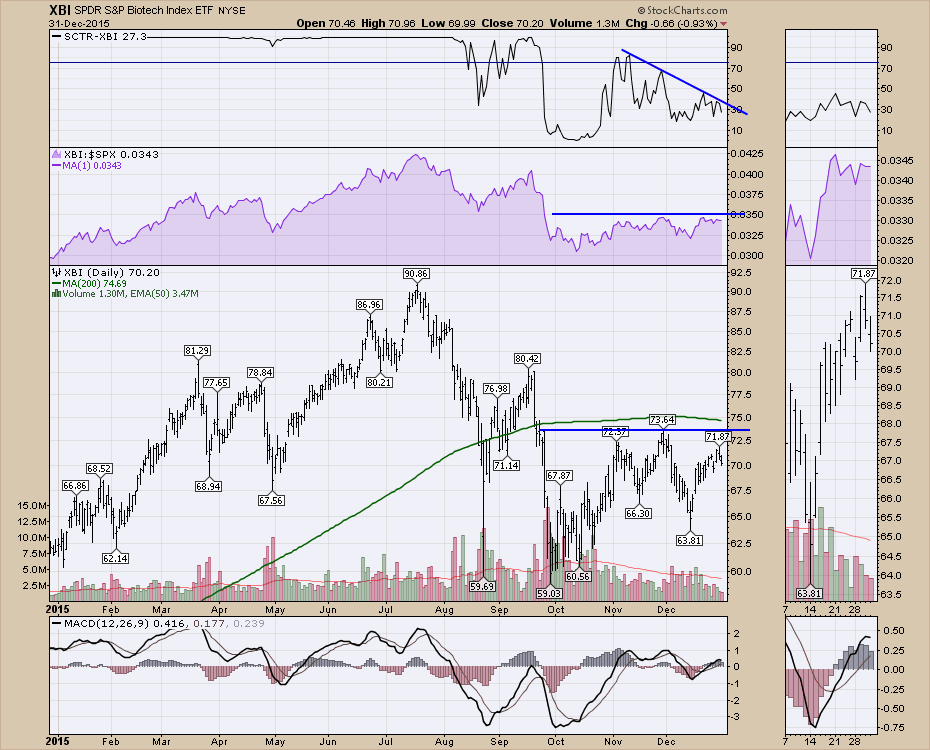 Lastly, the internet area has been very strong and will probably continue to be with high margins and low-cost structures. Right now this chart looks like a decisive move is coming, one way or the other. A breakdown of the relative strength shown in purple would be a major caution for me. The relative strength is trying to hold above 2-month lows. If the price can't hold above $73, I would stay away and look for a better entry at lower levels. Right now, a break above $78.25 would suggest the trend is rising again.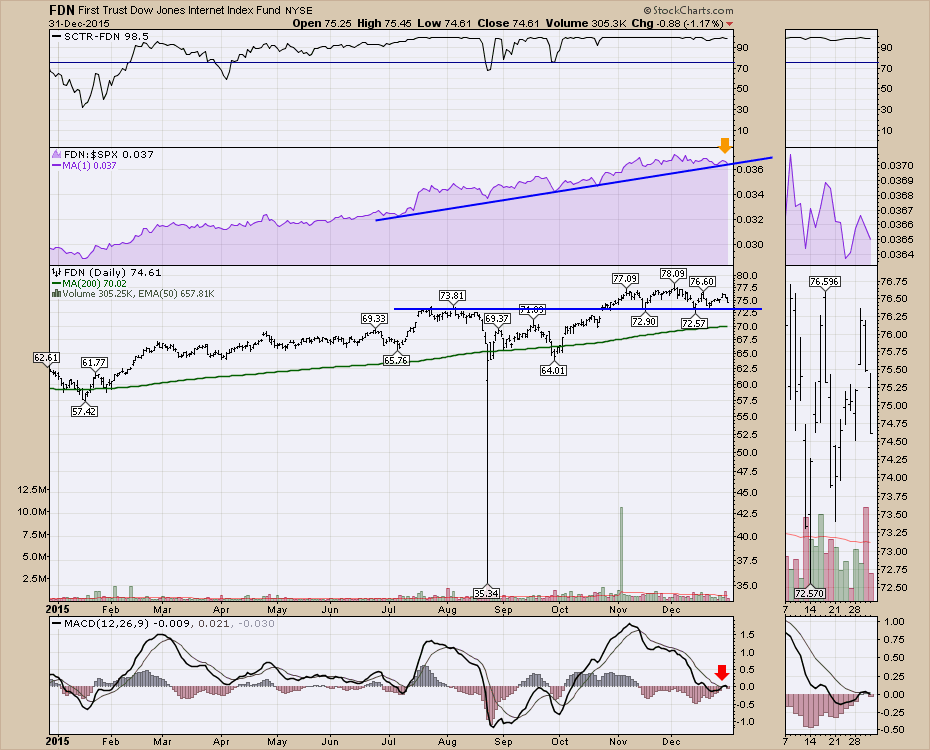 Sticking with strong, high growth areas is helpful, but only when the overall market is in a risk-on mood. Currently, with Staples and Utilities holding up better than the others, this is not a risk-on environment. If the market pulls back, you might get some nice entries into these high growth areas that could help your portfolio outperform the indexes. Having them on a watchlist with Technical Alerts is a great method to stay on top of the action. Look for the Technical Alerts Workbench on your members tab in the Control Centre.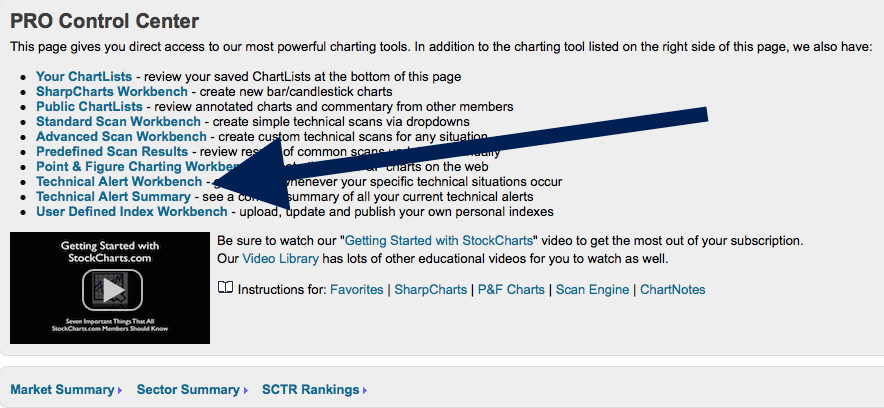 Best wishes for a very prosperous 2016!
Good trading,
Greg Schnell, CMT