With the announcement of the UK / European Union deal late on Friday night, we have a good reason to look at the currencies compared to the US Dollar ($USD).
A macro view of the British pound ($XBP) shown in the centre panel suggests a rising pound is generally bullish for both the $FTSE and the $SPX. Currently, the $XBP has bounced off support with a low of 141. The majority of the time shown, the pound has traded above 140 and below 170. We are at the low end of the range.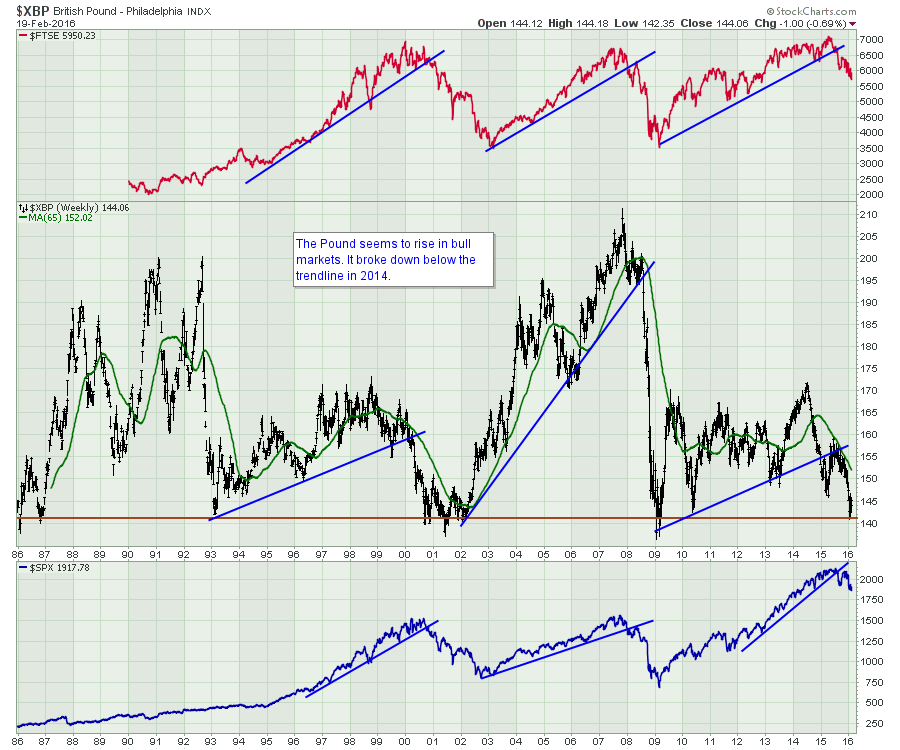 Unfortunately, the British Pound also did the best when commodities, namely oil, were in bullish trends. Below is a chart of the British Pound compared to a basket of commodities creating an index in the top panel called the Commodities Research Bureau Index ($CRB) and I have placed $BRENT crude oil in the lower panel.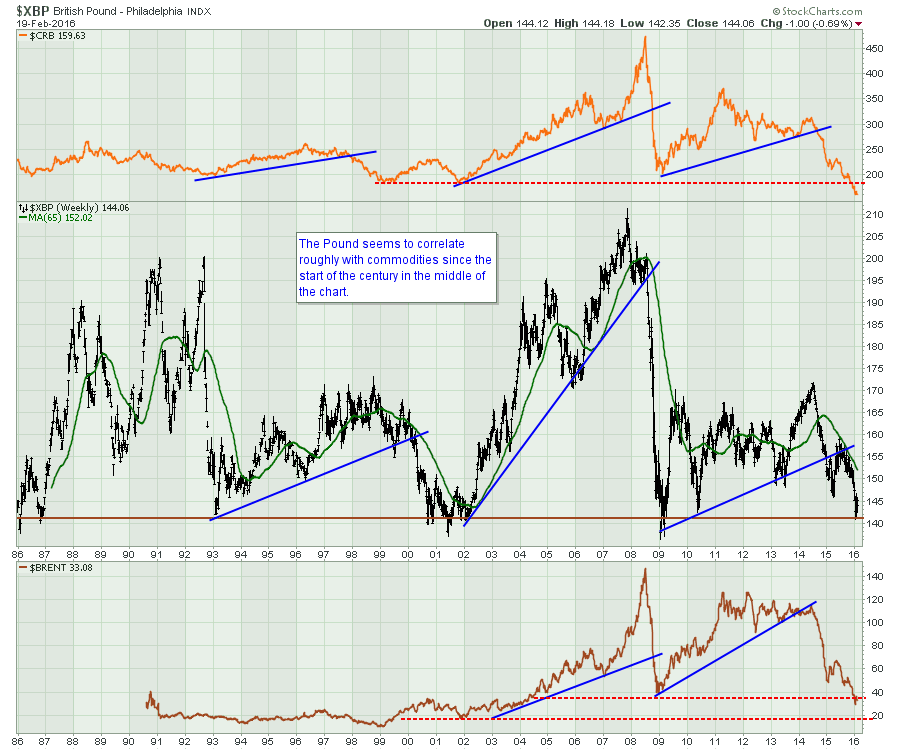 To simplify all of the above, if the Pound can bounce off these lower levels and push higher, this could be bullish for commodities as it would also suggest the $USD getting weaker.
On the chart below, the Japanese Yen ($JPYUSD) has been breaking to the upside recently, and the Euro ($EURUSD) is starting to nudge toward $1.1450. This could be a very important time for signals from the currency markets. If the British Pound ($GBPUSD) joined the parade higher, the dollar could weaken more from here.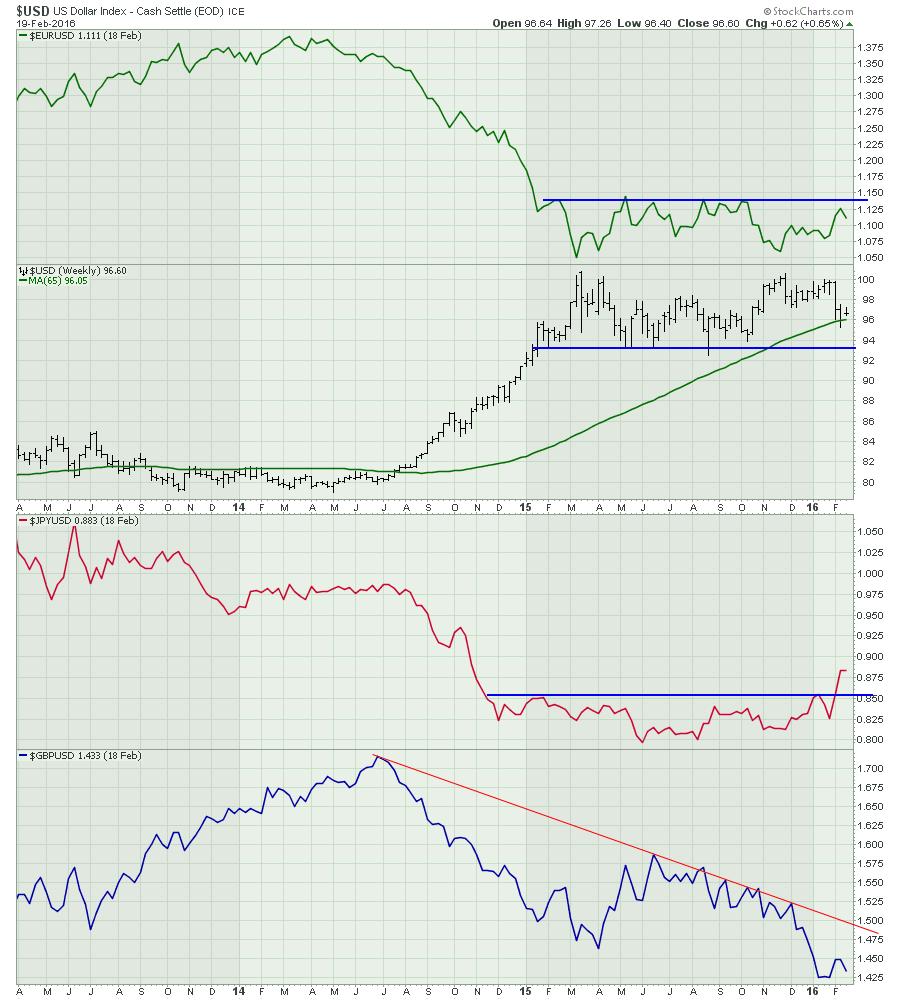 I would expect some bullish response to the David Cameron/ EU deal. Whether or not the currencies breakout to the upside is even more important. If the British Pound and the Euro both break to the upside, it could give commodities room to run as the $USD weakens. Conversely, if they don't get more momentum from here, we'll probably resume the bear market trend for commodities that has been bouncing sideways since mid-January.
To summarize:
$EURUSD above $1.1450 would be a big trend change and push the dollar down.
$GBPUSD above $1.50 would be breaking a trend from down to sideways. If it stalls below the $1.50 trendline level, that might mark a top in the commodities rally.
Stay tuned, this British debate just got more interesting. I also posted some highlights from the webinar on Thursday. Here is a link to the article. Gold And Silver Press. You can click through here to see more of the webinar. Commodities Countdown 20160218. The feedback was very strong. Please click on the Yes button below the articles if you are interested in getting them delivered to your email. The commodities are trying to move higher so this webinar and blog channel are getting more valuable to investors.
Good trading,
Greg Schnell, CMT