Some of the retail stocks are performing well, but it is a mixed bag. TJX (TJX) continues to hit new highs, but last year's big winner L Brands (LB) is one of the worst. So from the church of what is working lately, we turn to the SCTR's to help rank the Consumer Cyclicals group. In general, the whole retail industry is still lagging. Very few are leading in terms of price performance, but some are working ok.
TJX Co. (TJX) is one of the best retailers right now. We can see the price is breaking to new highs. The SCTR shows the stock price appreciation is stronger than 63% of large cap stocks. While that is not bad, there are a lot of stocks performing better. The price chart shows the stock breaking above three-month highs and looks to be building on the breakout.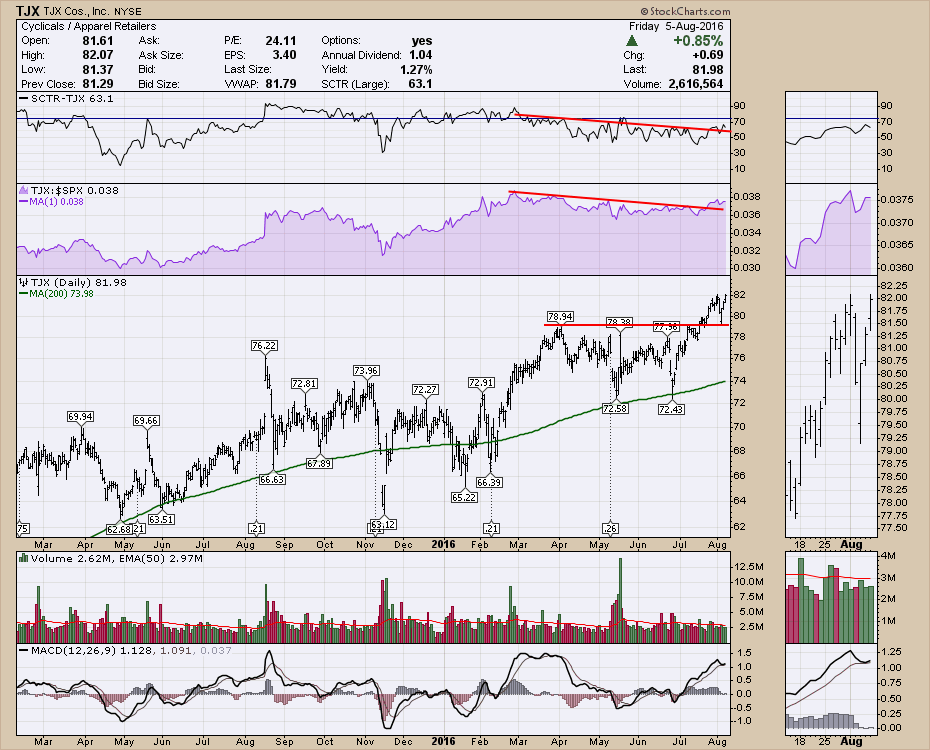 ---
Ross Stores (ROST) is also perking up. In a similar chart look as TJX, they both seem to be accelerating to the upside.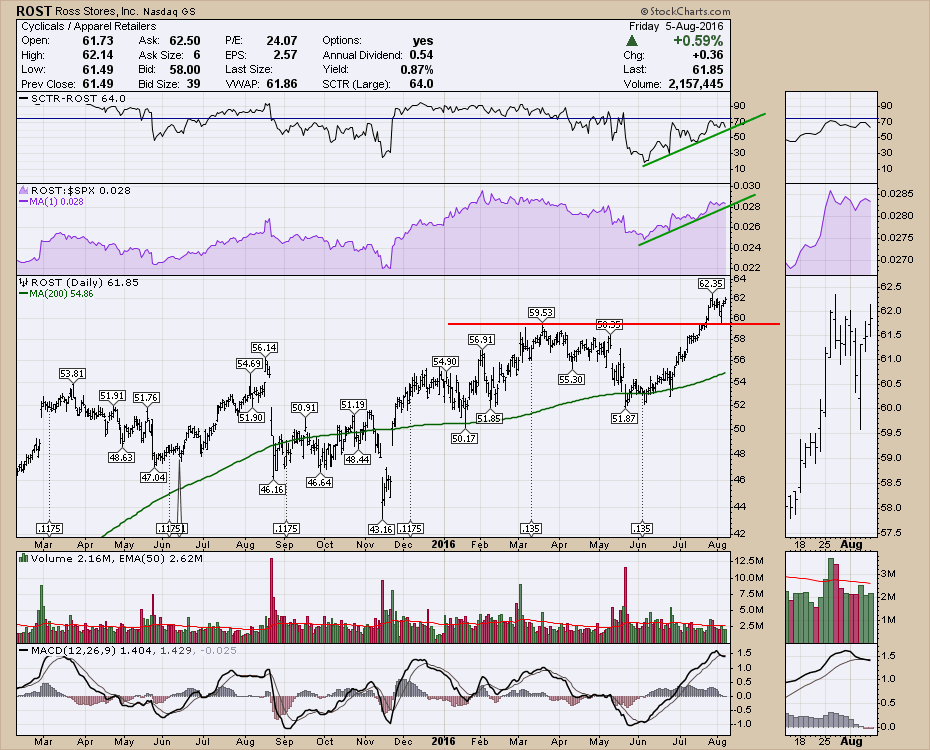 Costco (COST) is also a nice performing chart. The stock price has moved sideways for a month after jumping up and is staying just below the new 52-week highs. When this starts to move, it looks like a nice setup into the retail season of back to school, US Thanksgiving, and Christmas.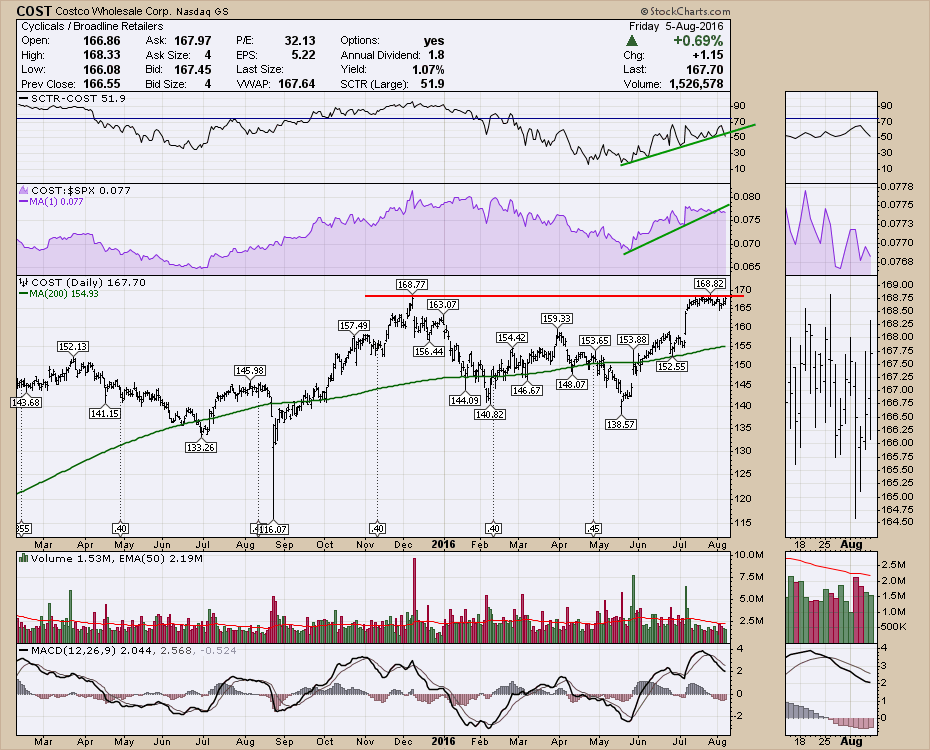 There are not many top performing stocks in the retail space yet. I like to look mid-summer to see what might make a run for the remainder of the year. This industry group should be picking up steam soon. The SCTR can help you quickly filter the winners from the losers and last years strong stocks may not be this years' winners. Stay tuned to the SCTR's to find the best in class.
Good trading,
Greg Schnell, CMT, MFTA.