Gold traded fabulously last year. Actually Gold surged from January to March then went sideways. Well Gold has started to outperform the $SPX but everything else looks dismal. The SCTR is stuck at 2% even after Gold surged. The volume has started to improve, but it is still a lot less than the selling volume through November and December.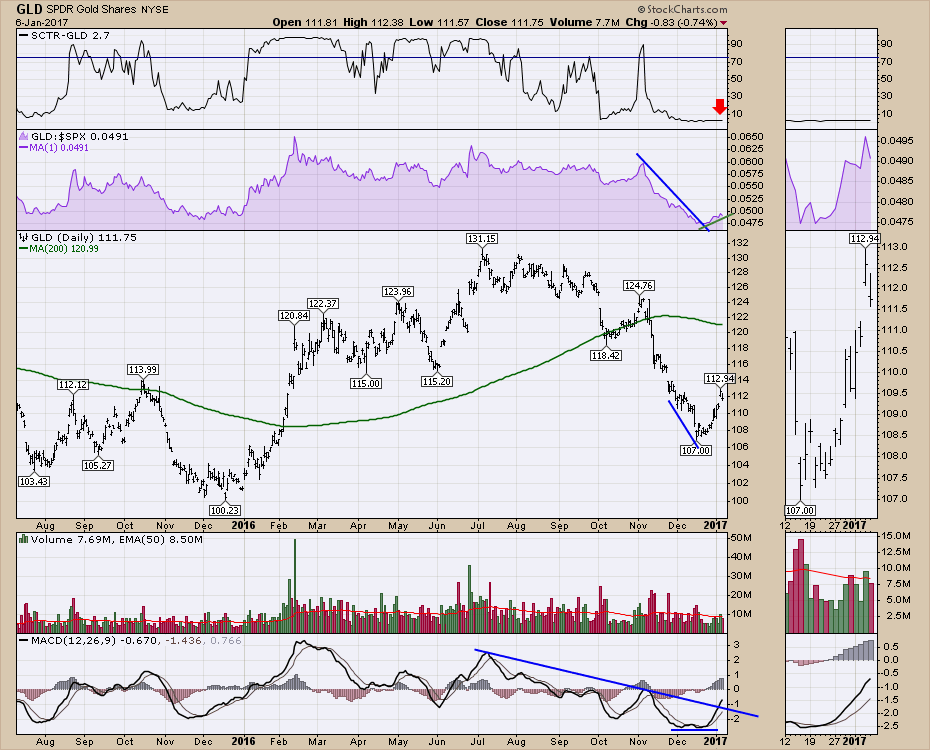 ---
I wrote about Gold back on December 2nd and explained why we might have some positive price action show up in December. That article can be accessed here. Is There A Holiday Present For Gold Investors?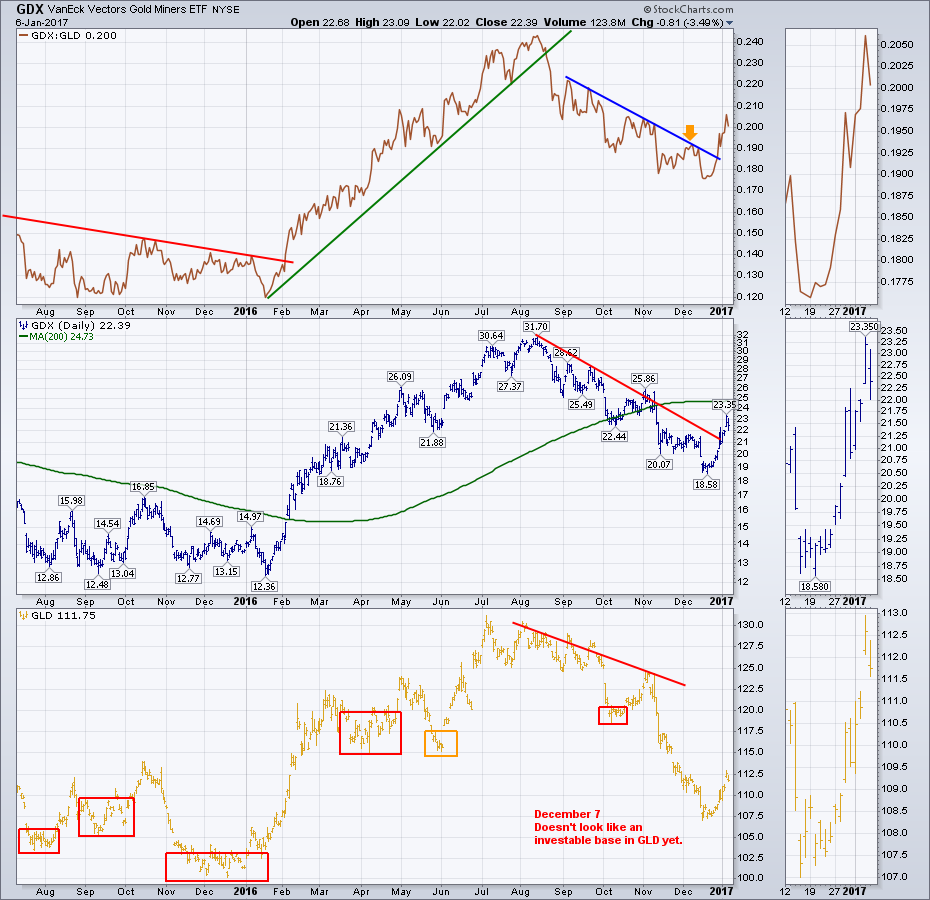 So Gold is trying to rally here but new investors need to be cautious here to make sure the breakout continues. Here's why. We do have a buy signal on the $BPGDM chart. This is the percentage of Gold Miners on a buy signal based on PnF charts. Above the 50 DMA is a pretty good signal. Below the 50 DMA is a pretty good sell signal. However, we can see the big downtrend in 2013,2014 and 2015 all showed this indicator toping out around 45% to 50%. This is an important place to see if we get enought breadth to really start the big run in Gold and Gold Miners.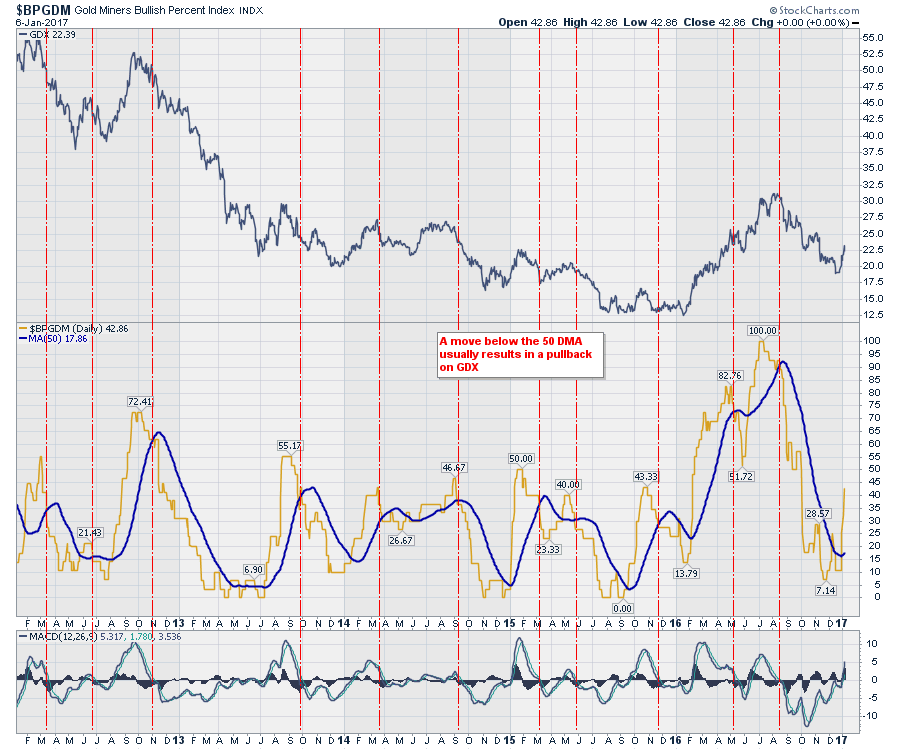 I have two upcoming special event webinars in January. On top of the regular ones, I will be doing two more this month. One is with Tom Bowley on Saturday, January 14th at 11 AM ET. This will be exclusive to StockCharts subscribers. If you sign up for the 10 day free trial, this will also give you access to the webinar. Check out our pricing plans here. StockCharts memberships. This webinar will be jam packed and probably hit the limit in terms of number of registrants of our GotoWebinar plan. I strongly encourage you to enroll early! Tom Bowley and Greg Schnell 2017 Market Outlook.
Secondly, I will be kicking off the Saturday morning presentations at Chart Summit 2017 on January 28th, 2017. This is a free two day webinar only event organized by my good friend JC Parets at AllStarCharts.com and the MTA (Market Technicians Association). Please use this registration link to register! Chart Summit 2017 This will be a massive -free- online charting event. The speaker list is truly exciting including Arthur Hill of StockCharts.com as well! 18 Speakers! Please use this registration link to register! Chart Summit 2017
---
If these ChartWatchers articles have tweaked your interest, thank you for taking the time to follow our work. StockCharts finished the year with more members than ever before. Thousands of market watchers find huge value in StockCharts.com every day. We would be honoured to be part of your market review team.
StockCharts.com won an industry award in 2016 for the Best Technical Analysis Commentary Team. It has the lowest priced subscription to the best commentary team on the web. Our 'Basic' membership gets you access! Check out pricing at $155 annually. Is it possible any other Technical Analysis company has as broad a commentary team for you at this low subscription?
Good trading,
Greg Schnell, CMT, MFTA