The Industrial Metals have been on everyone's radar recently. The daily and weekly charts are showing big cracks. Starting with the Steel ETF (SLX), this is on a train out of town. This contains a list of companies related to the Steel industry. Watch for a bounce at the 200 DMA and see if we get more than a bounce to the head/shoulders neckline in blue.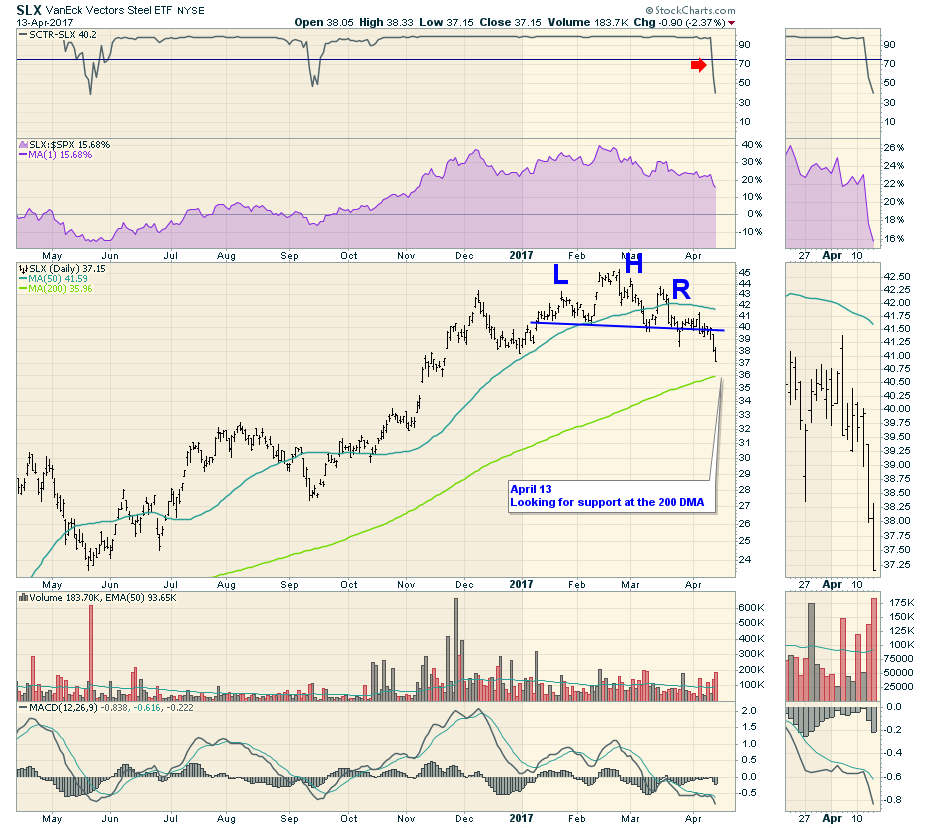 ---
Copper is also having a rough month. This Copper Miners ETF (COPX) contains companies related to Copper. We are almost 20% off the highs. Having both Steel and Copper weakening is a big concern.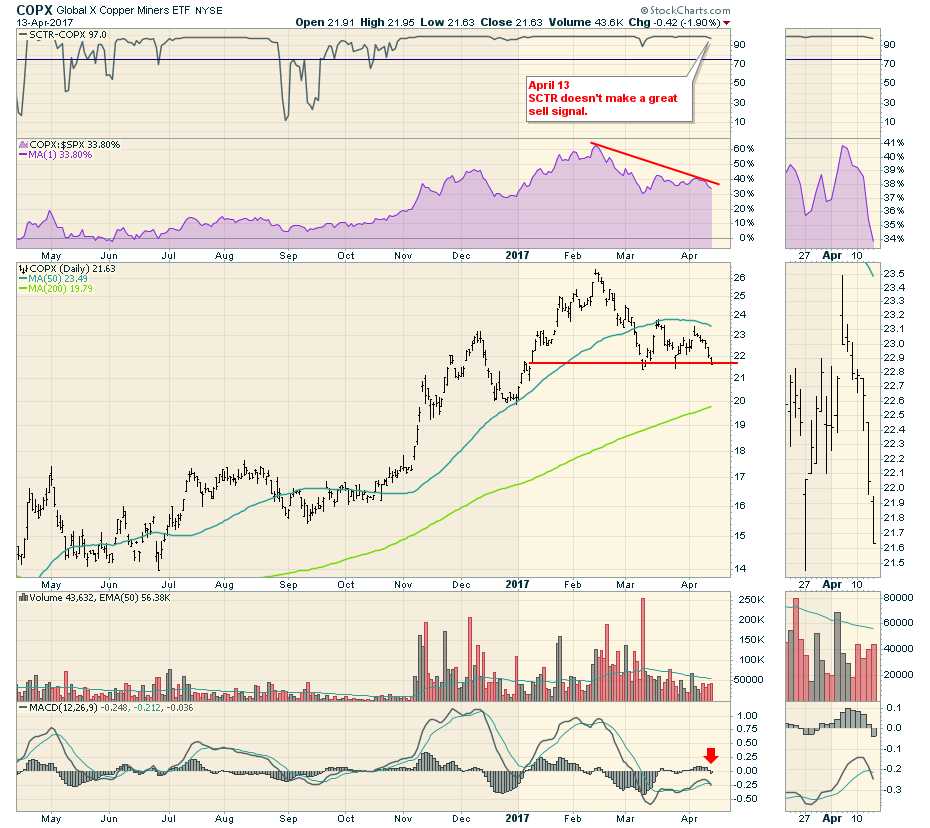 Looking at the Rare Earth Metals ETF (REMX), this has also rolled over.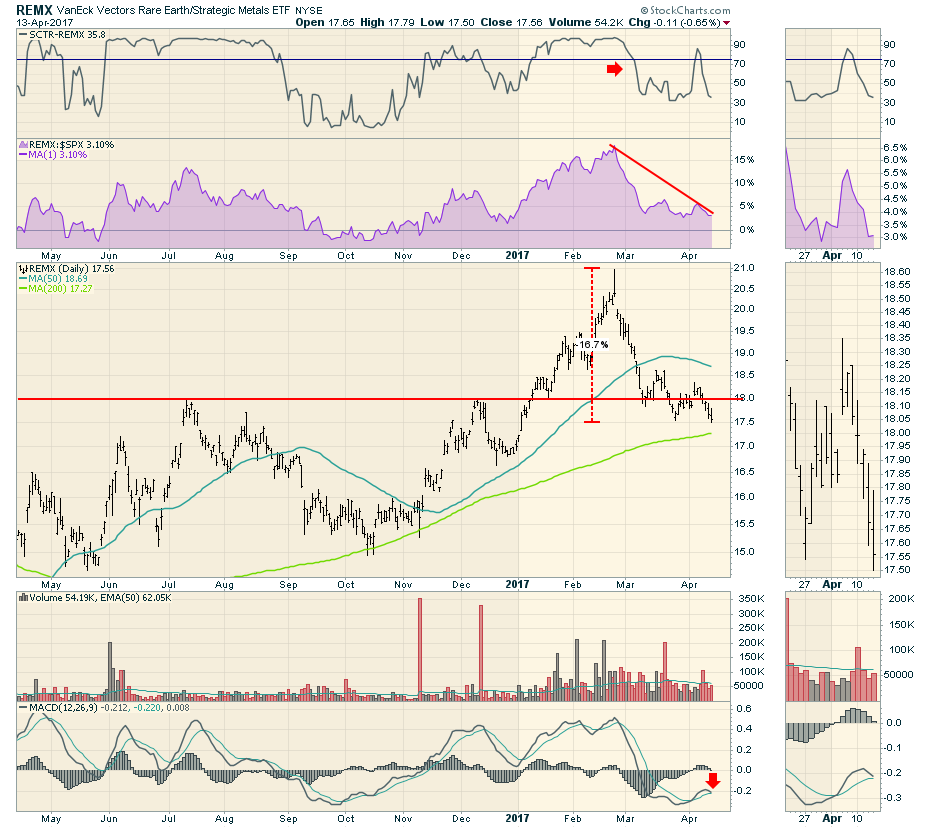 Lastly, all the transports are leaking so beware of a wider picture here. This was happening long before the airline issue this week. The Index is near 2017 lows and is negative on the year. The trucking index is really breaking down. The airlines have gone sideways for a month and the railways look terrible. They gapped up on some CSX news and have lost almost all of the gains. Lastly, the autos had a rough week.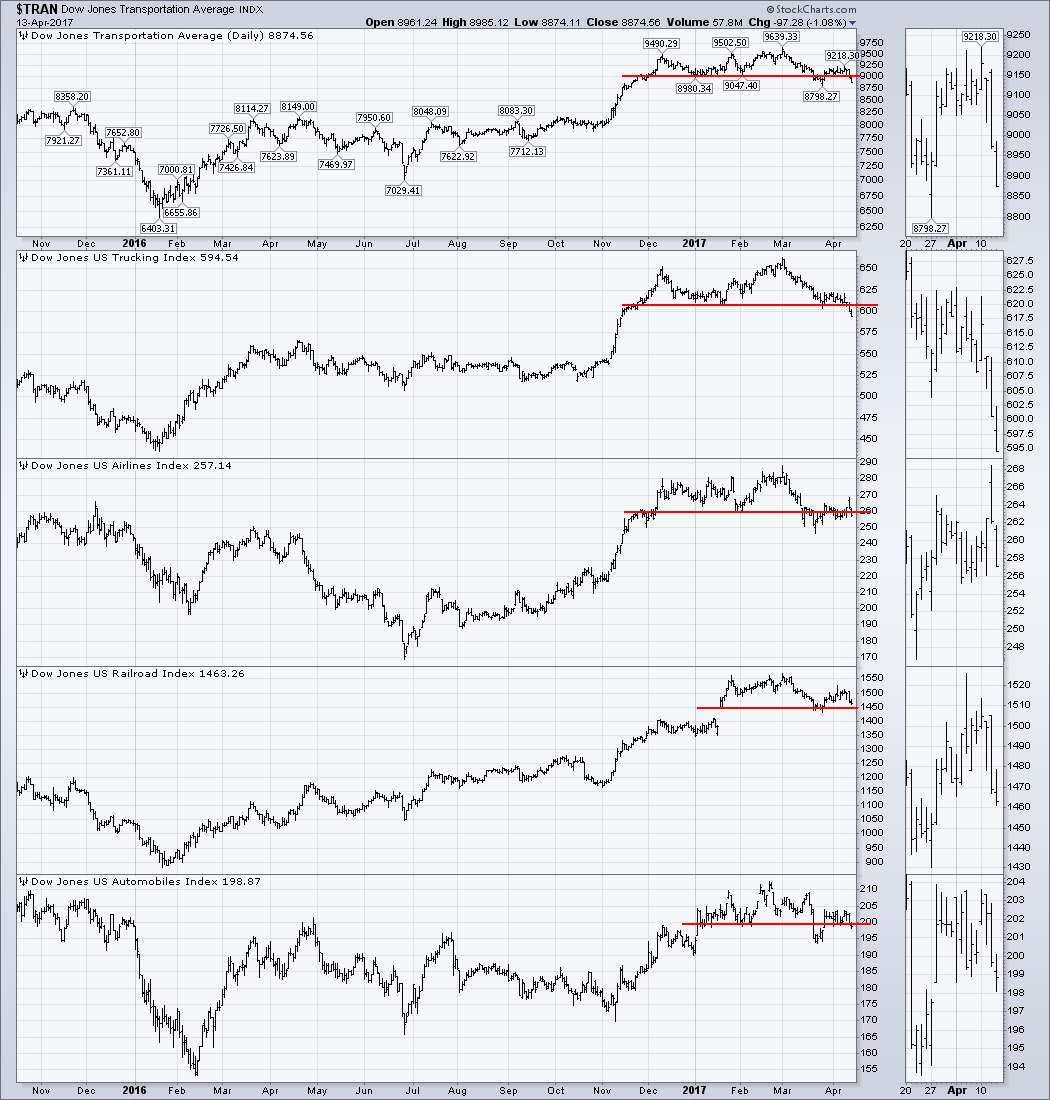 When the industrial metals and the transports are looking weak, be aware of the potential for more downside. The truckers look to be leading the exit.
My Commodities Countdown 2017-04-13 Video recording had a lot of information on Gold. It also had some information on XLU and WMT that might be insightful.
I have a group of thirty charts that are important to me. You can click on this link to check those out. Enjoy your long weekend! Thanks for following my work. You can also find me on Twitter @Schnellinvestor.
Regards,
Greg Schnell, CMT, MFTA.