The price of oil closed above all the weekly closing highs for the last two years to kick off November. West Texas climbed on Friday above all the intraday highs and all the daily closes to put an exclamation mark on the breakout. A weekly close is more important than a daily close so Friday's action was a big positive for energy related trades.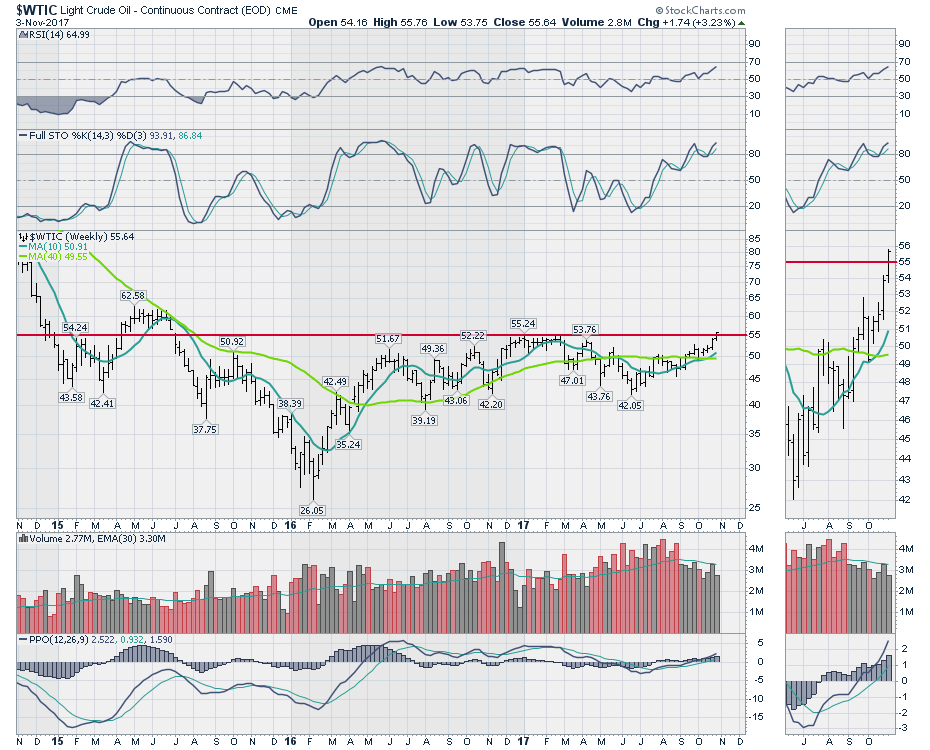 ---
These gains also showed up in some of the large cap energy names with COP, COG, SU, CNQ all pushing to new multi year highs this week.
Heating Oil and Gasoline both made fresh two-year highs as well. Here is the Heating Oil chart.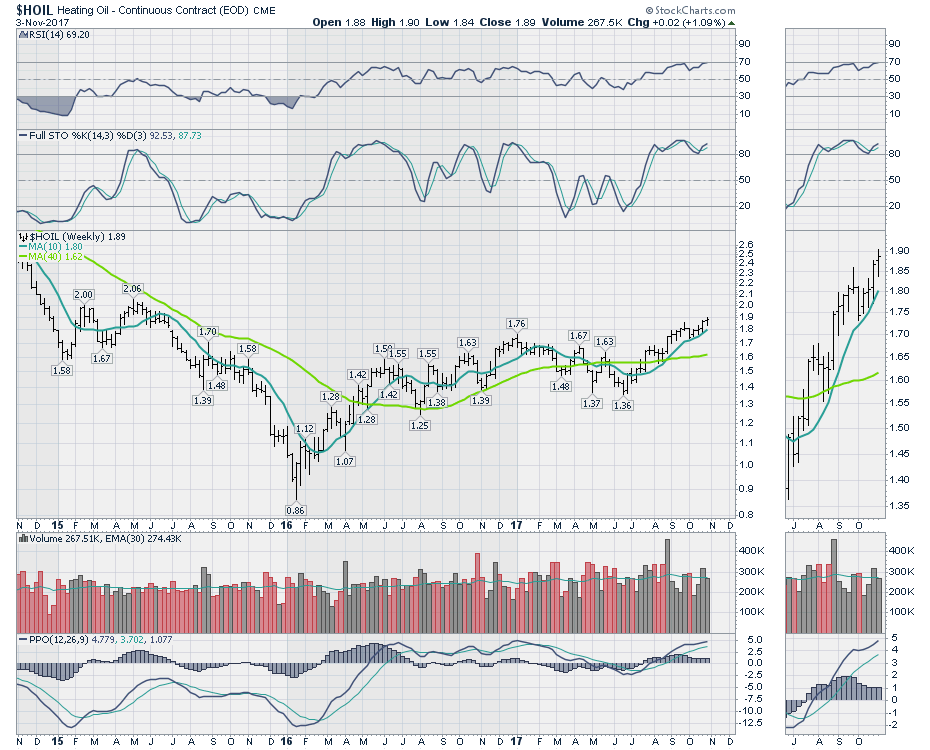 Here is the Gasoline chart.
The FRAK and CRAK ETF's continue to move higher. The move is showing up across the energy space. This is a great breakout for Crude oil. We want to see it consolidate with a couple of weeks of gains and close at this level.
The more global price of oil ($BRENT) gave us some clues a few weeks ago that there was enough upward pressure.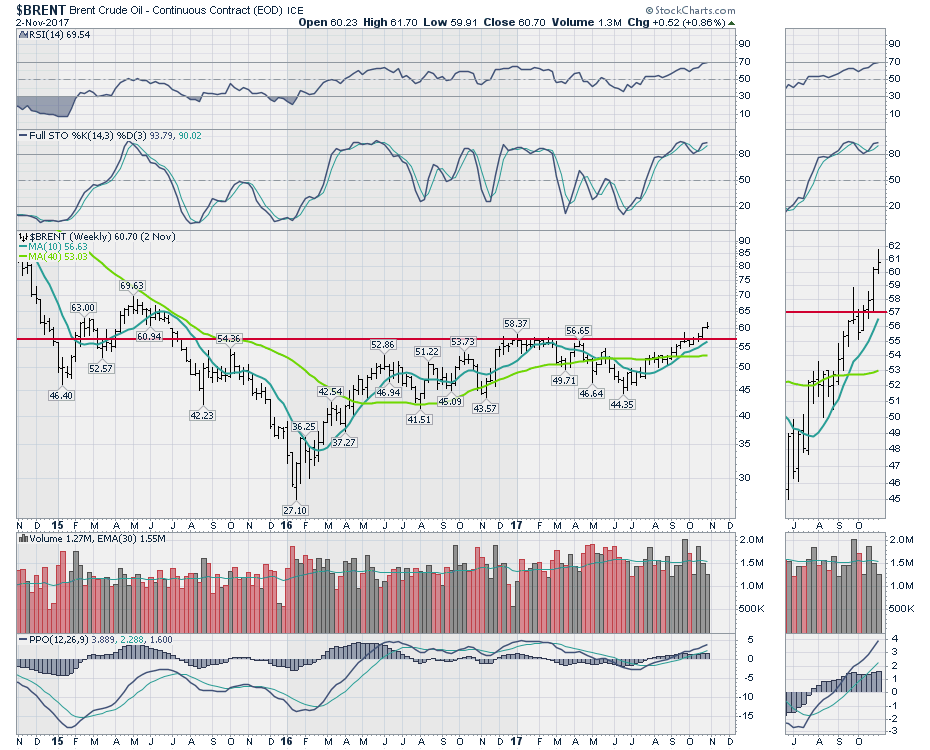 If you would like more commodity related stories, check out the Commodities Countdown blog.
Good trading,
Greg Schnell, CMT, MFTA
Author of Stock Charts for Dummies (Pre-order now, available January 2018) Amazon.com
Author of Stock Charts for Dummies (Pre-order now, available January 2018) Amazon.ca