The week that finally bounced! It is always difficult to buy stocks near the lows. The volatility is high and your afraid of further drops. While we never know when the final low will be in advance, we have lots of tools that helps us see an oversold market. That was the case for the bounce we experienced this week as well.
With the bounce, its always good to see what sectors try to lead out of the hole. Materials were clearly one of the leaders.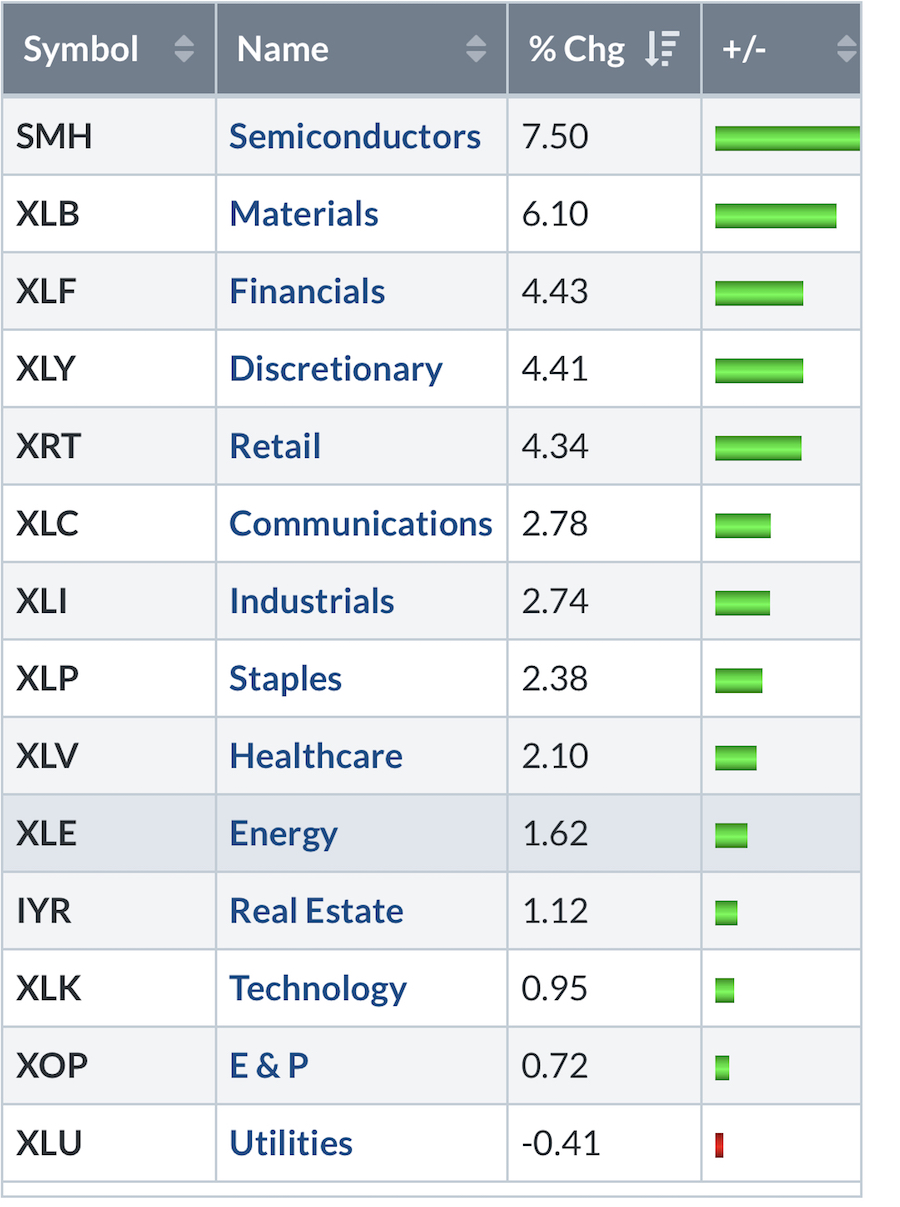 Within Materials, there were a couple of themes. CF and Mosaic are both in the Fertilizer space. They both shot up. In coatings, Dow Dupont and Sherwin Williams were soaring. There was also Ball Corp which is a personal products packaging company (that does a whole lot more!).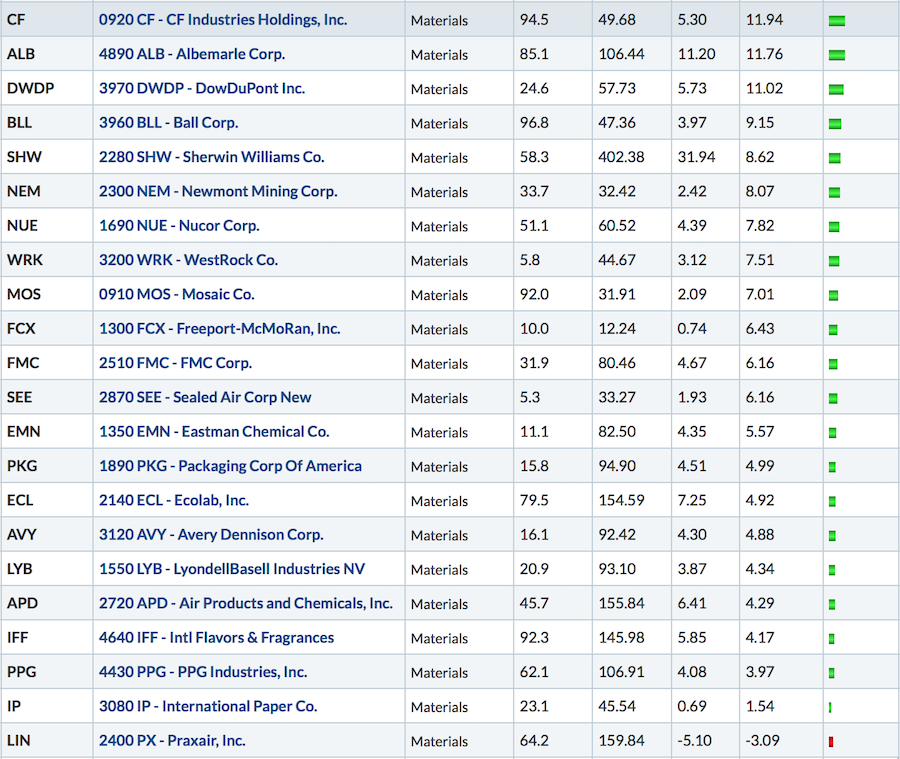 We saw lots of defensive names make fresh new highs this week. Looking through the stocks in the list above this week, Ball soared to new highs. As we see defensive stocks starting to catch a bid, this company makes the metal containers for hair sprays, shaving cream, beer cans etc. So it can be defensively oriented and the stock soared to new highs as soon as the overall market bounced. This is nice as the stock consolidated after breaking out and now has the energy to move higher.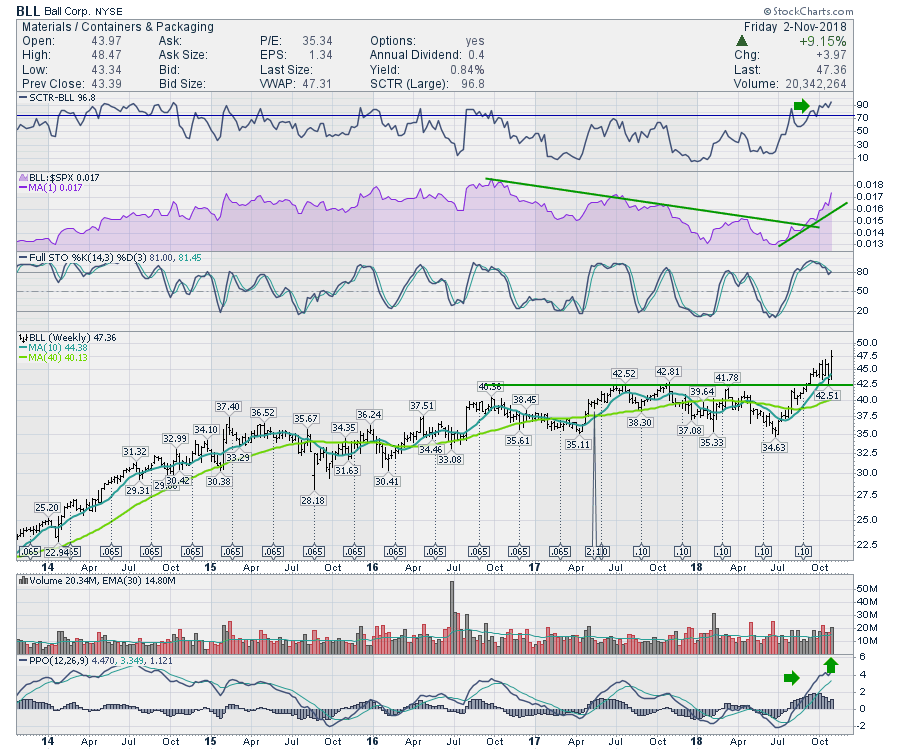 I like the moves we saw in both of the fertilizer stocks as well. When you break out from deeply oversold conditions, stocks hitting fresh new highs can be a big clue. Stay with winners in a weak market!
---
If you are looking for a small gift, you might have family or friends that would like to learn more about the basics of charting. The first section of the book walks through all the chart settings to get the charts you want. The second section is why you might use charts for investing and the third section is putting it all together.
Click here to buy your copy today! Stock Charts For Dummies.
If you are missing intermarket signals in the market, follow me on Twitter and check out my Vimeo Channel often. Bookmark it for easy access!
Good trading,
Greg Schnell, CMT, MFTA
Senior Technical Analyst, StockCharts.com
Author, Stock Charts for Dummies
Hey, have you followed me on Twitter? Click the bird in the box below!
Want to read more from Greg? Be sure to follow his StockCharts blog:
The Canadian Technician