One of the interesting parts about the markets over the last few weeks has been the quiet price action in the large cap tech names, in contrast to Consumer Staples names like Wal-Mart (WMT) and Target (TGT) being fantastic performers this year. Of the list below, only Microsoft (MSFT) and Adobe (ADBE) made new highs in July before the August pullback started. Five of the seven are close to their support trend lines, while Netflix (NFLX) is currently trending down and does not have a support line.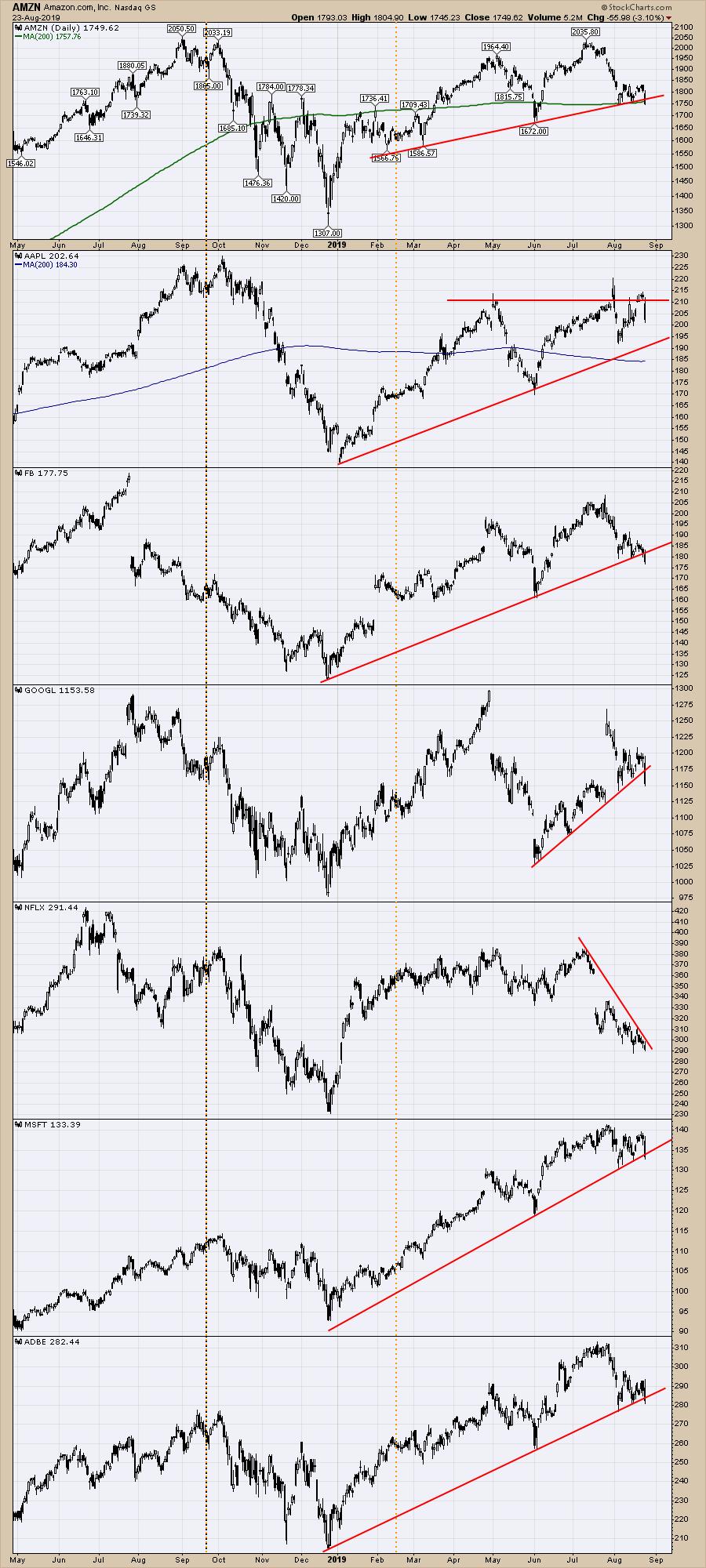 When we look at some of the payment leaders and software stocks that have been powerful performers over the last year, we can see that these names continue to be at or near all time highs. While PayPal (PYPL) and ServiceNow (NOW) are down about 10%, the rest of the list looks set to build higher highs.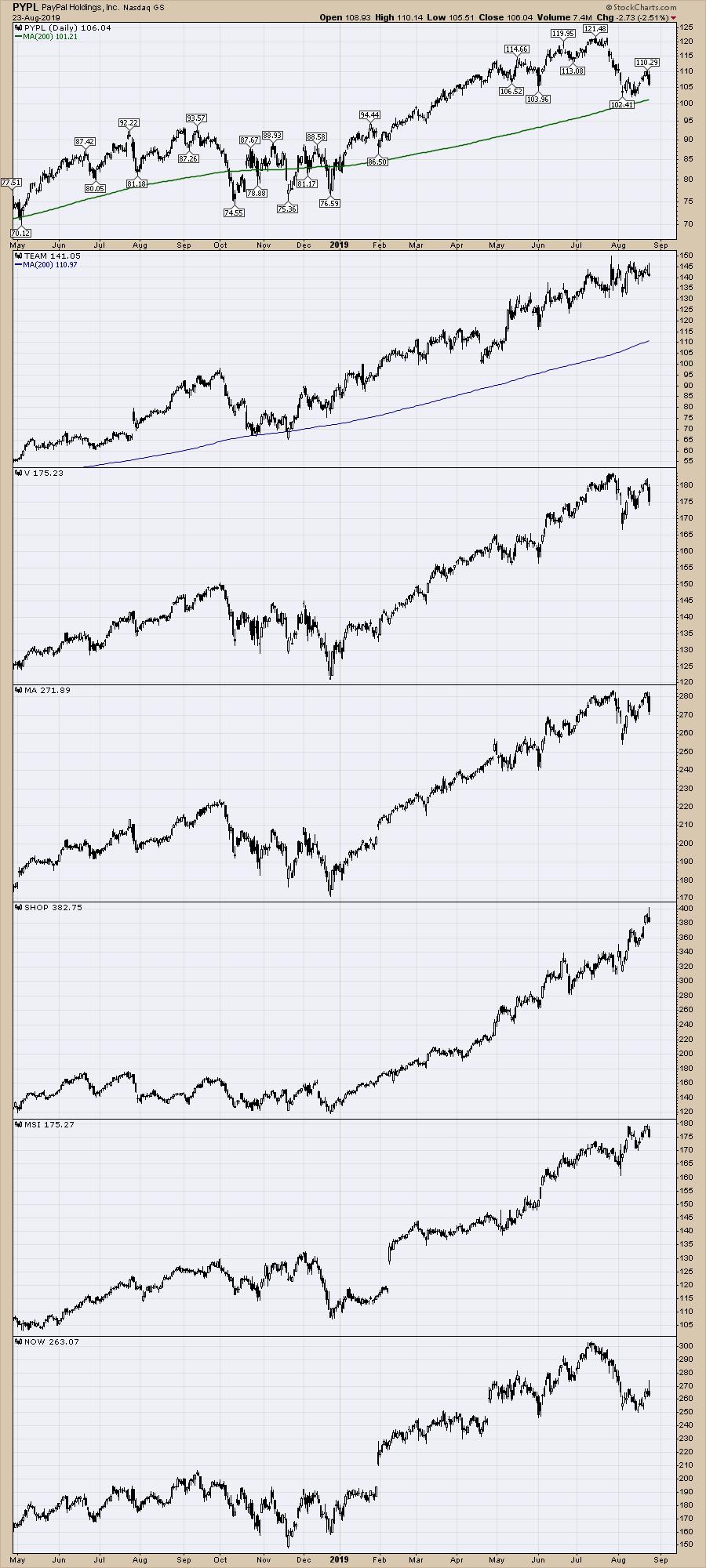 Interestingly, some of the high profile retailers have performed better over the summer months. Having Walmart and Target perform as strong as the high flyers illustrates a big shift to defensive when we compare this group to the first chart.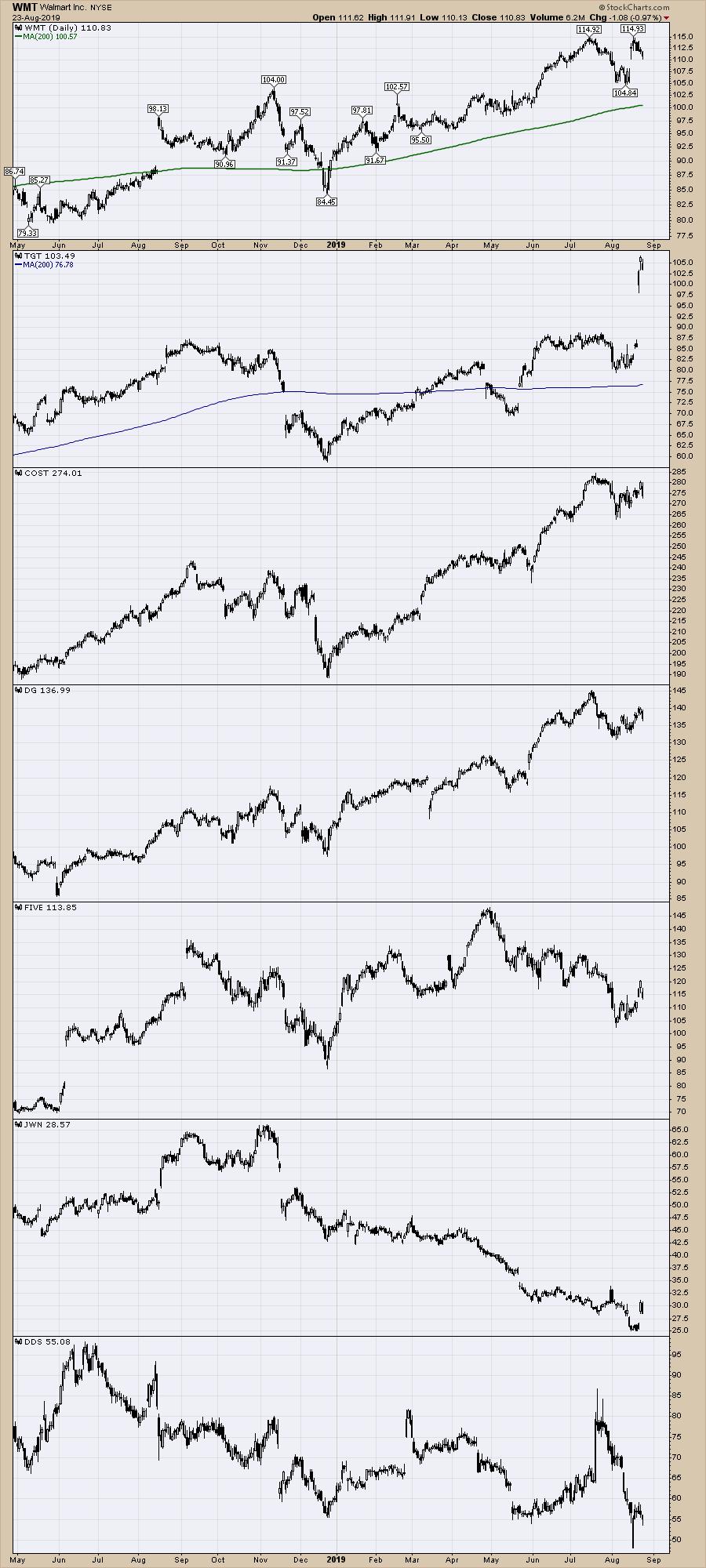 I keep watching for broader signs of life in retail, like the FIVE chart shown above breaking the downtrend. All of the names had a rough fourth quarter with the overall market last year, so I am wondering if we will get the opportunity to keep riding the strong names into the 4th quarter. I don't think the old mainstream department store names will be starting a new long-term rally this year, but the season for Walmart, Target and Costco (COST) looks to have begun in June.
This posture into defensive-but-strong retailers looks good on the backdrop of a strong broad market like the $SPX. If that market struggles, I expect even these strong retailers to stall. Stay cautious!