The markets have wobbled and wobbled, but they haven't fallen off the wall. When I look though my charts, I can't help but be amazed by the strength holding the market up. It makes me wonder: Why do all the previous market rollovers look so easy in hindsight? (Isn't that always the way?)
The market has been oscillating since late April. What I am surprised at is the resilience. Over and over, the market has shown plenty of broken charts that could easily accelerate lower. Lousy economic data continues to pour in worldwide. The USCAM North American trade deal has not been ratified. Deals with Europe just got less likely. More tariffs will be applied to Europe later this month. The China trade deal continues to get all the press with no real view that it is getting better. Yet the market keeps holding up. With China trade talks next week and (I believe) the Europe discussions following the week after, there will be no shortage of news flow.
It couldn't feel more like a launch pad - or a cliff drop. Which way will this go?
My deep dive through the charts continued to make defense the best plan to end the week. Broker/Dealers, Banks, Railways and Industrials all moved lower. Commodities had a difficult week. One positive surprise was the Semiconductors as a differentiator. Additionally, Apple (AAPL) had a great week and almost made new 52-week highs. The Friday bounce showed up across the technology sector and moved it back to positive on the week.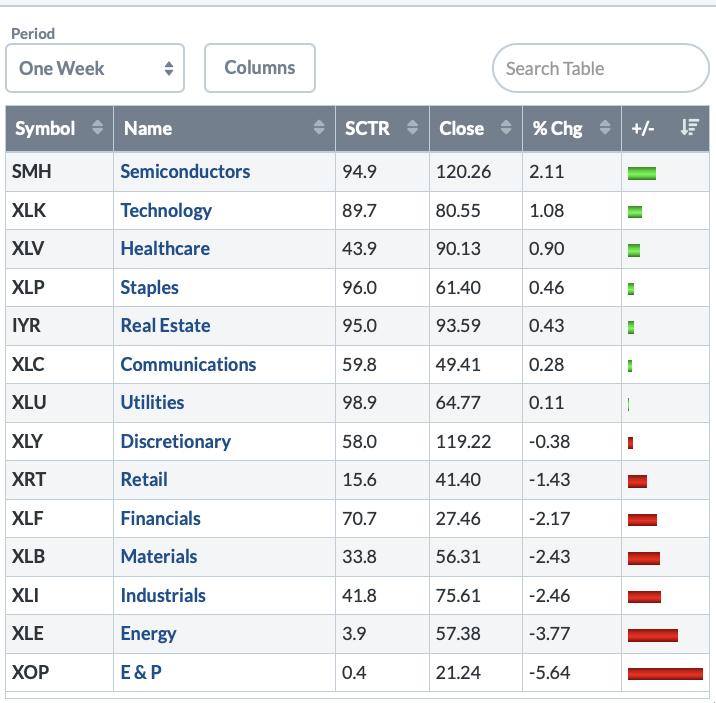 China's markets were closed for the week, so we could not analyze how Chinese investors perceive the trade talks. Europe was down hard. Commodity countries were weak as well.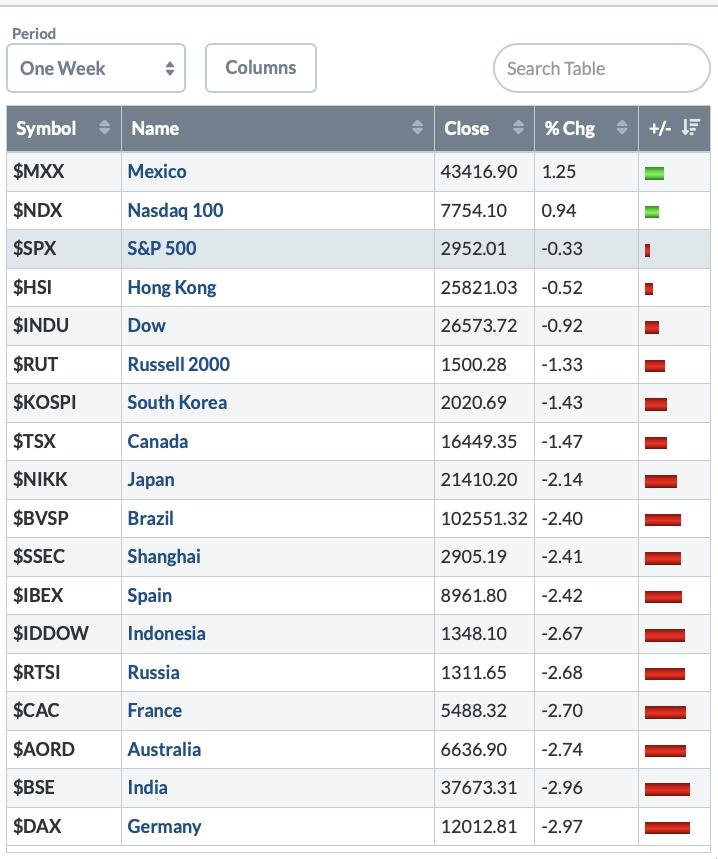 I continue to be defensive in posture, as the sectors and industry groups weaken. As I mentioned in my last ChartWatchers article, the charts were poised to go lower, and they have been falling in the couple of weeks since. The charts are even weaker now and appear really set up a break down and continue lower. But that is not the story the semiconductors are telling us.
It's difficult to have conviction higher as it seems like we are at the edge of support. Poor trade talk results would probably accelerate this market meaningfully lower. With the economy slowing, good trade talk results would catch a lot of people short or underinvested. It's an important couple of weeks. Stay tuned!
I continue to make progress on my website for the new subscription service I am building. As a non-techie, it surprises me how much has to happen to get all the plumbing to work. With a few experts helping me, we are getting closer! Please head over to gregschnell.com to submit your email address; that way, you will get an email in the next few days with the introductory offer inside. For all of the readers that have followed my work closely over the years, I will have a specific, deep discount for you. Thank you for all your support!