After another week of hope, Mr. $SPX under-delivers. There are some great-looking charts that are failing again today as the $SPX continues to get stuck around this 3000 level. Below are the FAANG stocks and a few more.
Key Points:
AMZN- Stalling under the 50-day moving average after back testing the up trend line.
AAPL - Stalled out all week, flat to Friday's close.
FB - Stalling at last months high, trying to bounce off the 50-day moving average but below the trend line.
GOOGL - Stalling at resistance
NFLX - Stalled and reversed at the channel line. Falling below the 50-day moving average.
MSFT - Stalling at resistance, falling below the 50-day moving average today.
ADBE - Stalled at the 50-day moving average, falling below the topping pattern neck line.

Semiconductors stalled and reversed again. Ugggh. Looking more like a tombstone candle than a bullish bar on this weekly chart.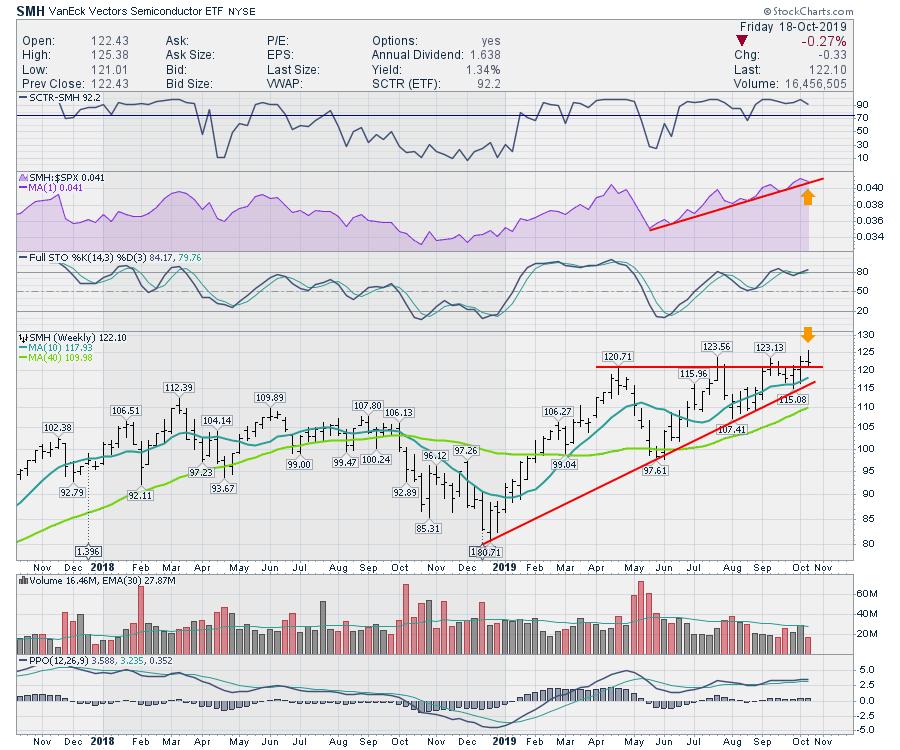 Lastly, the SPY shows a lack of buyers showing up for work. The real problem is the declining momentum on many index charts, where we continue to make lower highs and lower lows. Another stall at resistance isn't going to help the bullish case; we needed to see some strong momentum this week and it failed to appear. Not great for the bulls. Caution is warranted.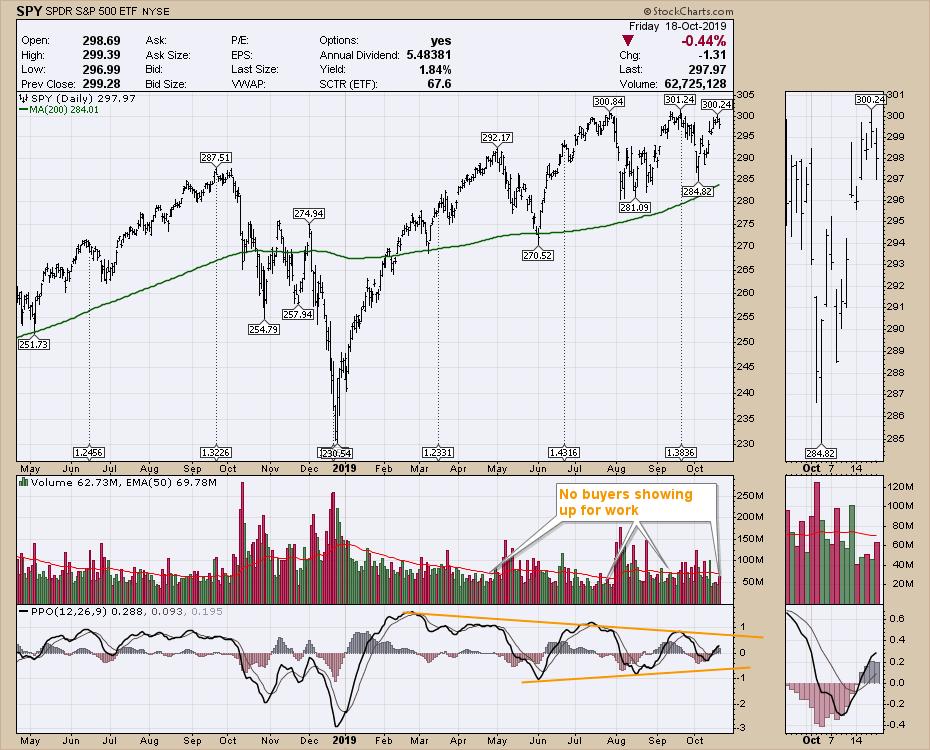 I do have my new website up and running. I hope to get the confirmation emails for members working as they are the holdup. If you have not put your name on the contact list at gregschnell.com, you might want to as I'll be setting a founding member price that won't go up in the future - but you have to be in before the cutoff to take advantage of it. It will be unavailable after that!