I think we all know Copper is the fundamental metal for all of the green plans globally. Lately, Copper has been wandering sideways close to all-time highs. This chart below shows the last 25 years.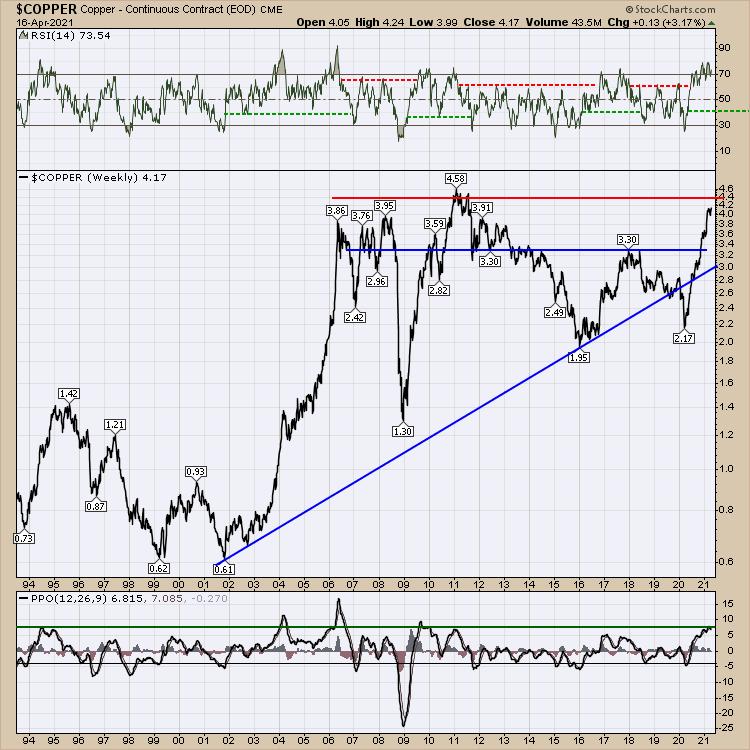 The price has consolidated for 8 weeks. But the underlying theme is that there are not enough copper mines to build out the infrastructure. This week, price started to break above a down trend in the consolidation. If you are following technicians that trade commodities, you'll understand the bullish implications of this.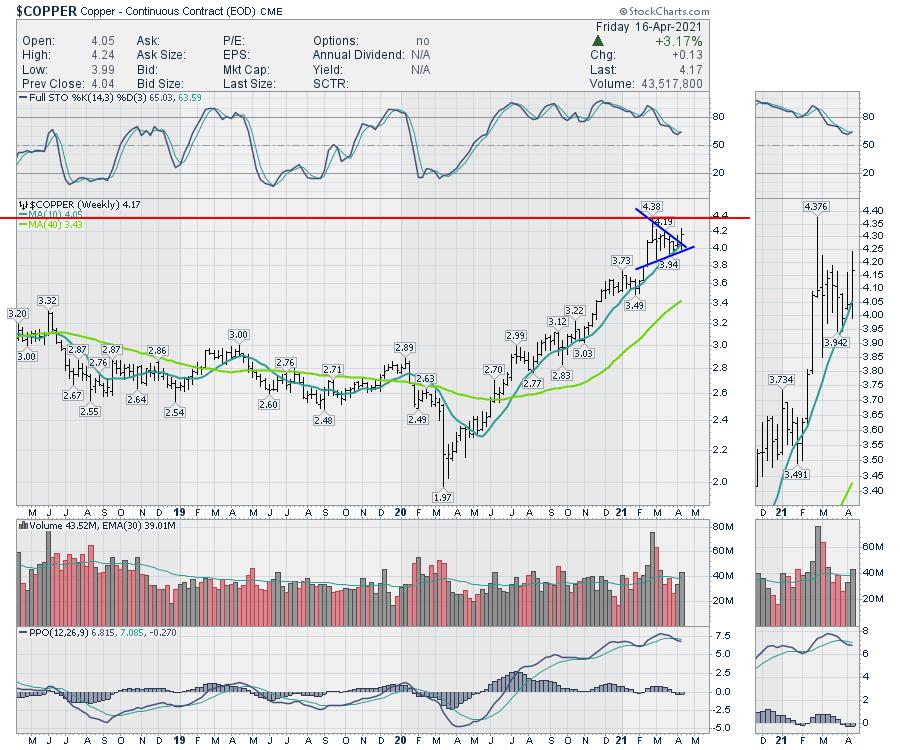 One of the biggest ways to play the move to electric cars is through the raw commodities or companies that mine them. An example is Freeport-McMoRan (FCX), shown below. But there are many more with a lot more upside torque.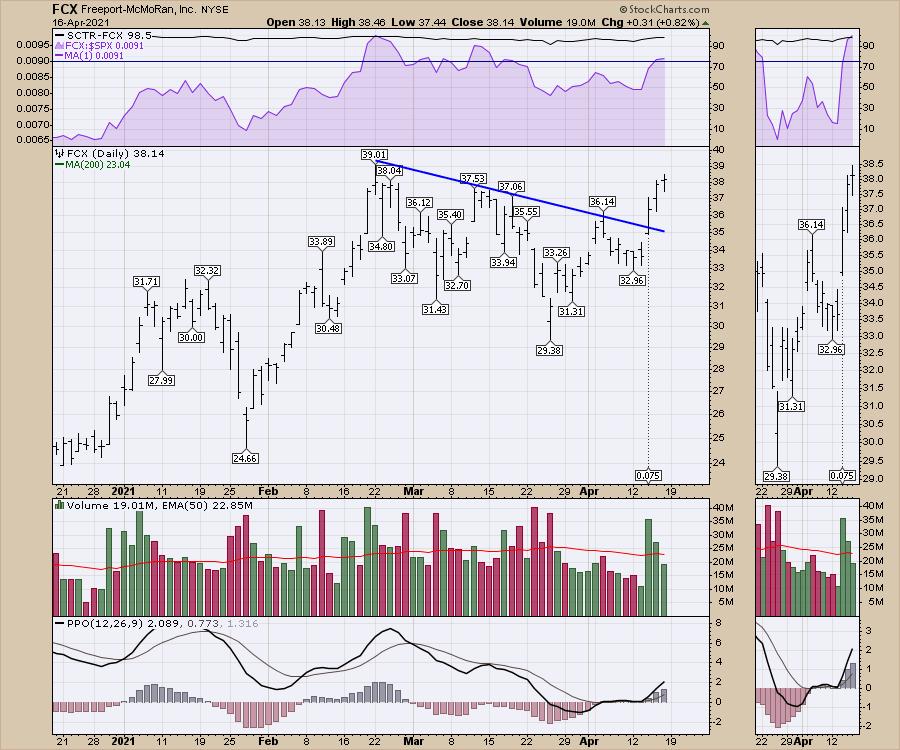 Hang on to your copper. This is just getting started as governments globally throw money at something they don't understand (again). The pressure is lining up to be near-volcanic as it takes years to get new mines approved.
If you are interested in this whole theme, check out GregSchnell.com/Explore to find 40% OFF memberships, which send you an email every week focused on the greening of North America as part of the subscription to GregSchnell.com.