It has been 6 weeks since the February 12th market top on the $COMPQ. The $SPX and the $INDU have gone on to new highs, and some of the large caps are setting up in the sweet spot for me. That would add a lot of thrust to a second quarter rally.
One of the nicest setups is Apple (AAPL). Price has held sideways for 6 weeks. With the size of their buyback program, we can imagine the price being supported at some level; the chart would suggest right here at $117-$122. Now the 40-week moving average is in play, and history suggests Apple doesn't spend a lot of time below the 40-WMA line! Another clue is the PPO, which hasn't spent a lot of time below the zero line since the iPhone was launched! The nicest clue this week is the full stochastic turning up from under the 20 level.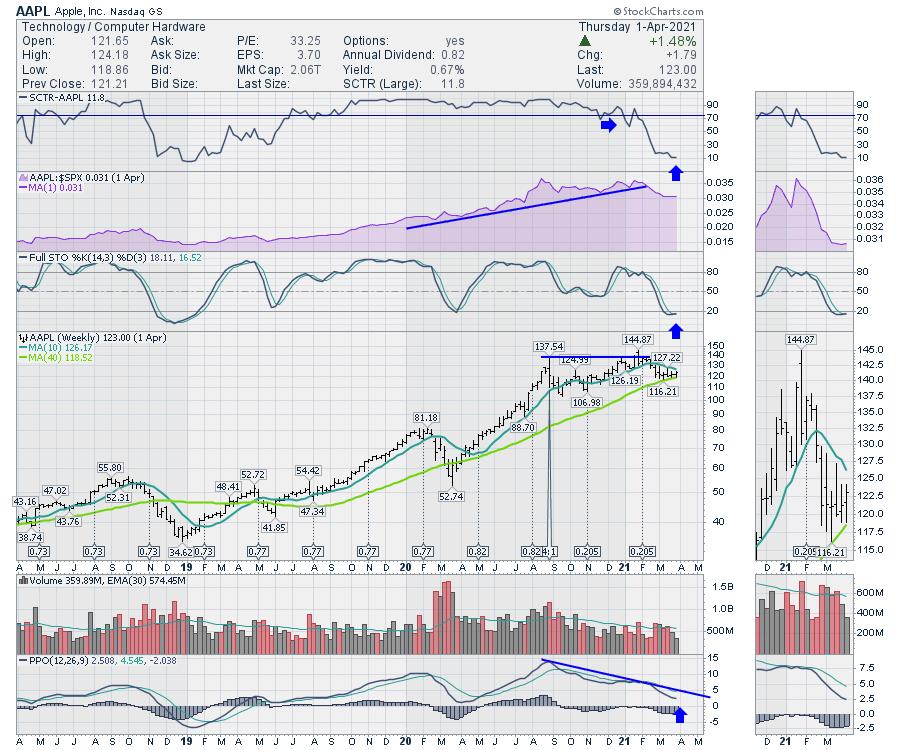 The chart of Amazon (AMZN) is similar. The PPO rarely spends any time below zero. It is very close to the reset at the zero level, so this is where I would want to add to it.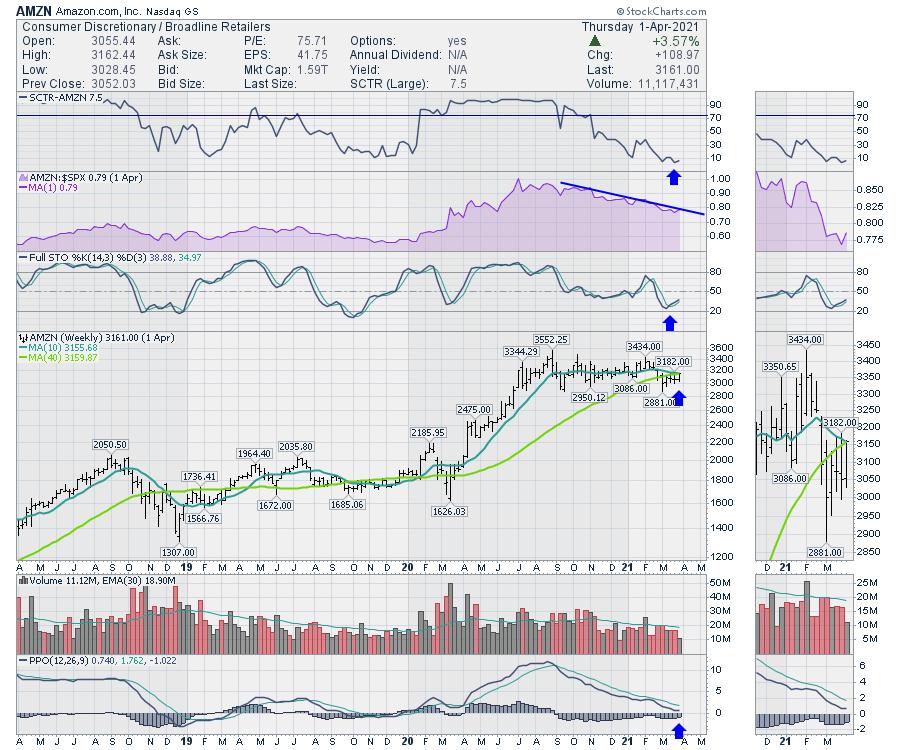 The next chart I like is the chart of Facebook (FB). This week marked the highest weekly all-time closing high, as this 6-week correction on the Nasdaq tries to end. The PPO has already turned higher at zero and the full stochastic has already moved above 80. The chart looks set for the next leg higher.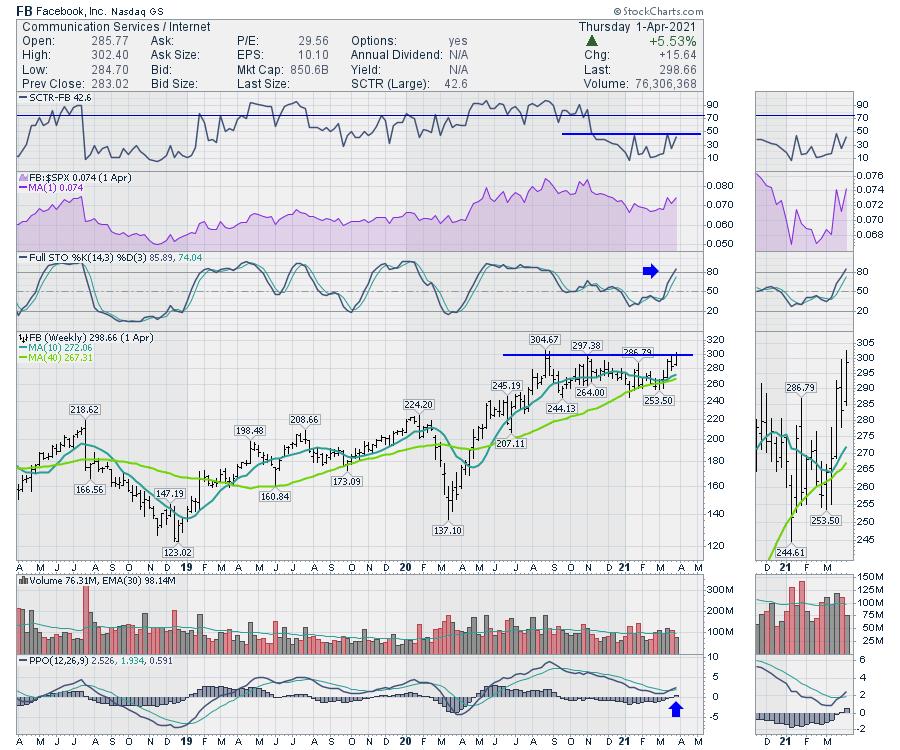 With all of these charts setting up for a leg higher, this looks pretty good for the correction to end as well.
If you are interested in all of the great things at GregSchnell.com, you can find a 40% discount taking the price down to $497 if you act quickly. Head over to GregSchnell.com/Explore to access the discount.