After 13+ years, we've finally gotten around to updating our Predefined ChartStyles. These are the styles that members see at the bottom of the ChartStyles dropdown on the SharpCharts workbench. They are always available regardless of what other styles you've stored in your account. We use to have 5 styles that were all rather limited in their look and capabilities. Now we have ten updated styles that you can use to quickly analyze stocks using whichever style you prefer. Below are all of the new styles using Ford (F) as the example stock.
---
The first 3 styles are very basic and are intended to give you a simple chart to start from and then add your own additional indicators:
SCC Default -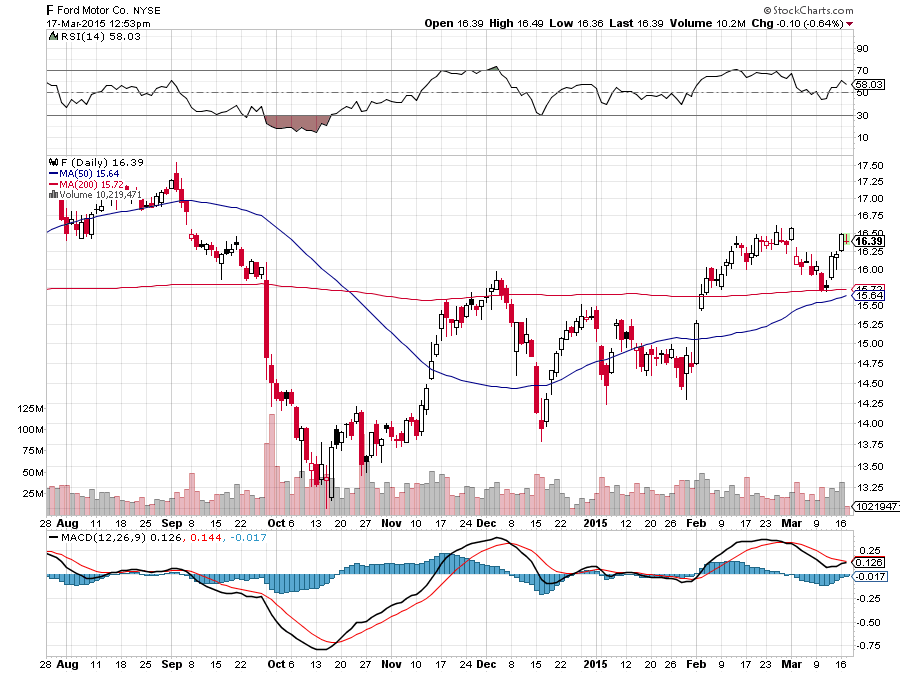 Plain Candlesticks: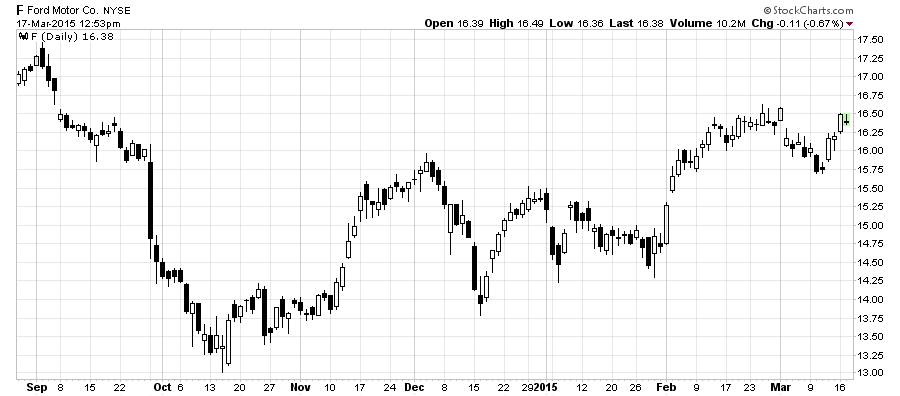 Plain OHLC Bars: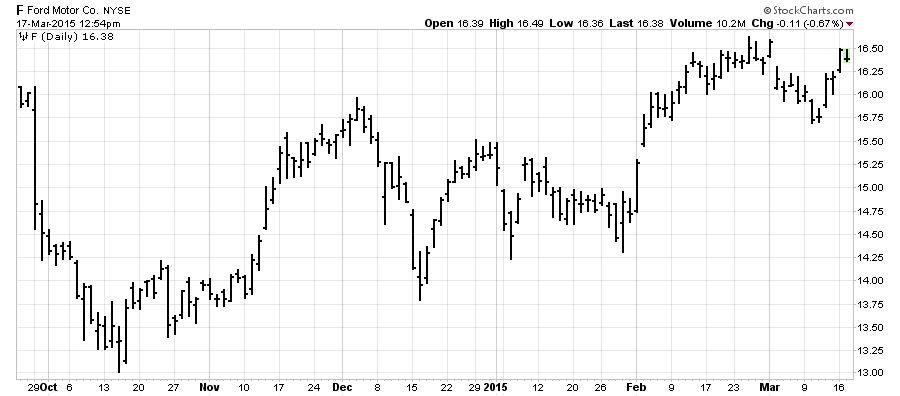 The rest of the styles are associated with our top contributors and their favorite settings for stocks.
John's Daily Stocks: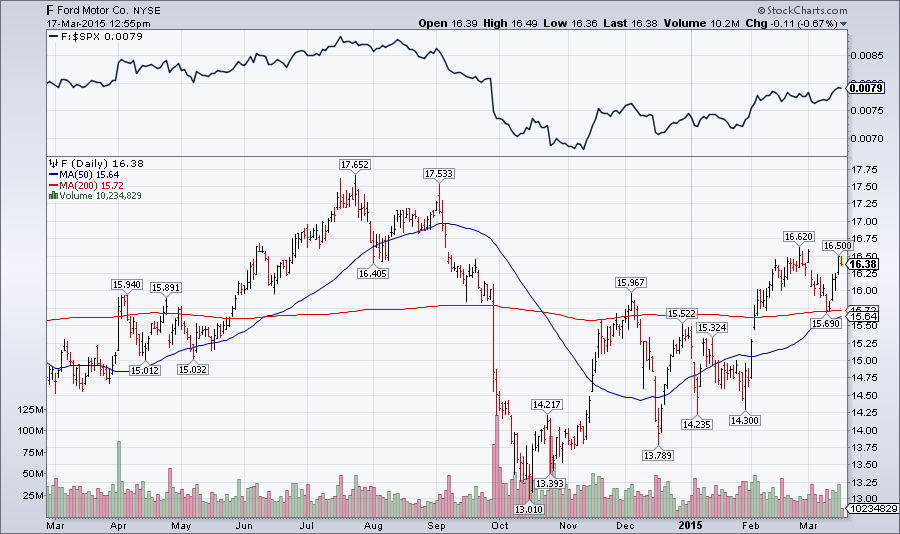 John Murphy's typical chart configuration when looking at an individual stock.
Chip's Daily Stocks: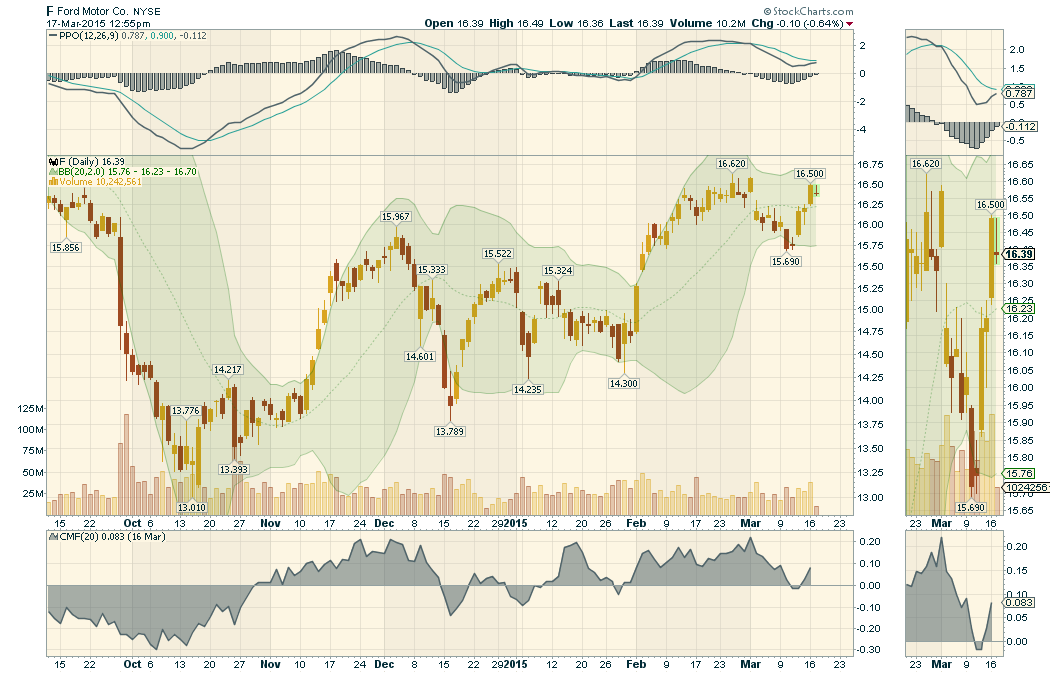 A daily chart with solid candlesticks, the PPO indicator (a percentage version of the MACD), the Zoom Thumbnail, and the Chaikin Money Flow.
Chip's Long-Term: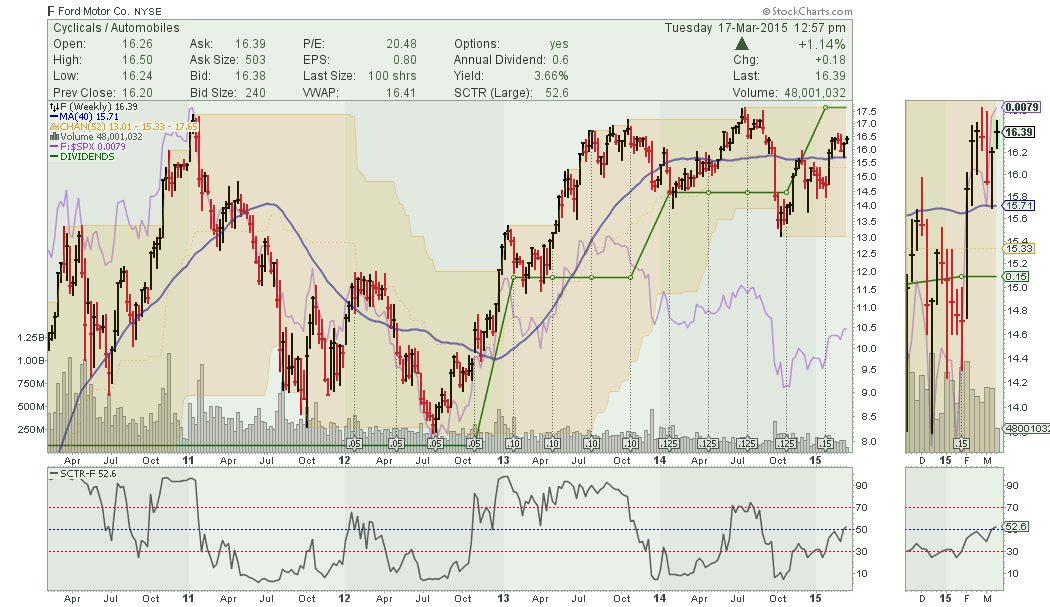 This longer-term chart lets you see Dividends and their affects on the stock and its SCTR value over time.
Elder's Weekly Stocks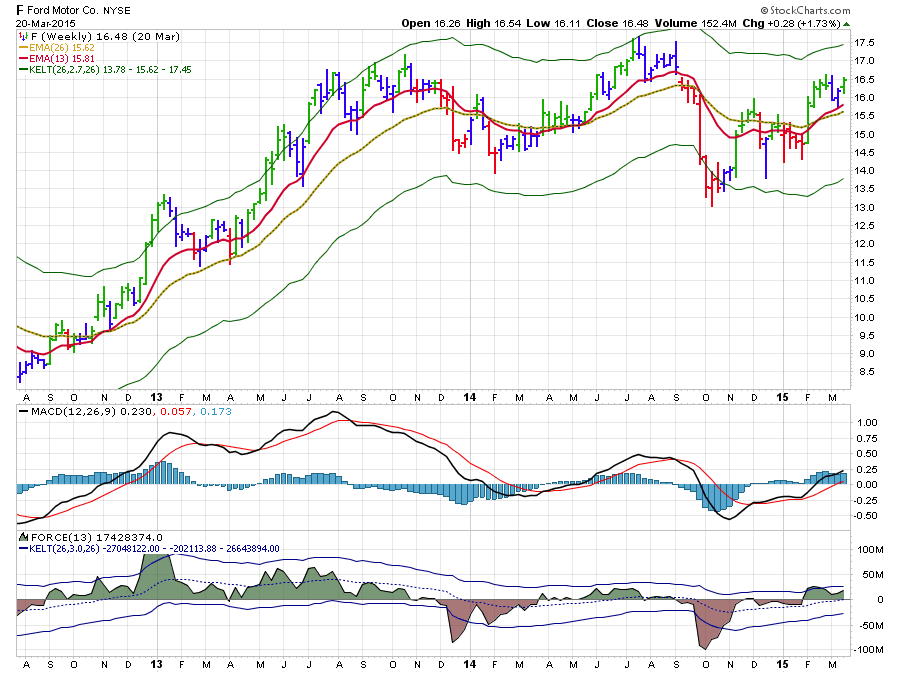 Alexander Elder has his impulse bars overlaid with Keltner channels and combined with the MACD and the 13-week Force Index.
Tom's Daily Stocks: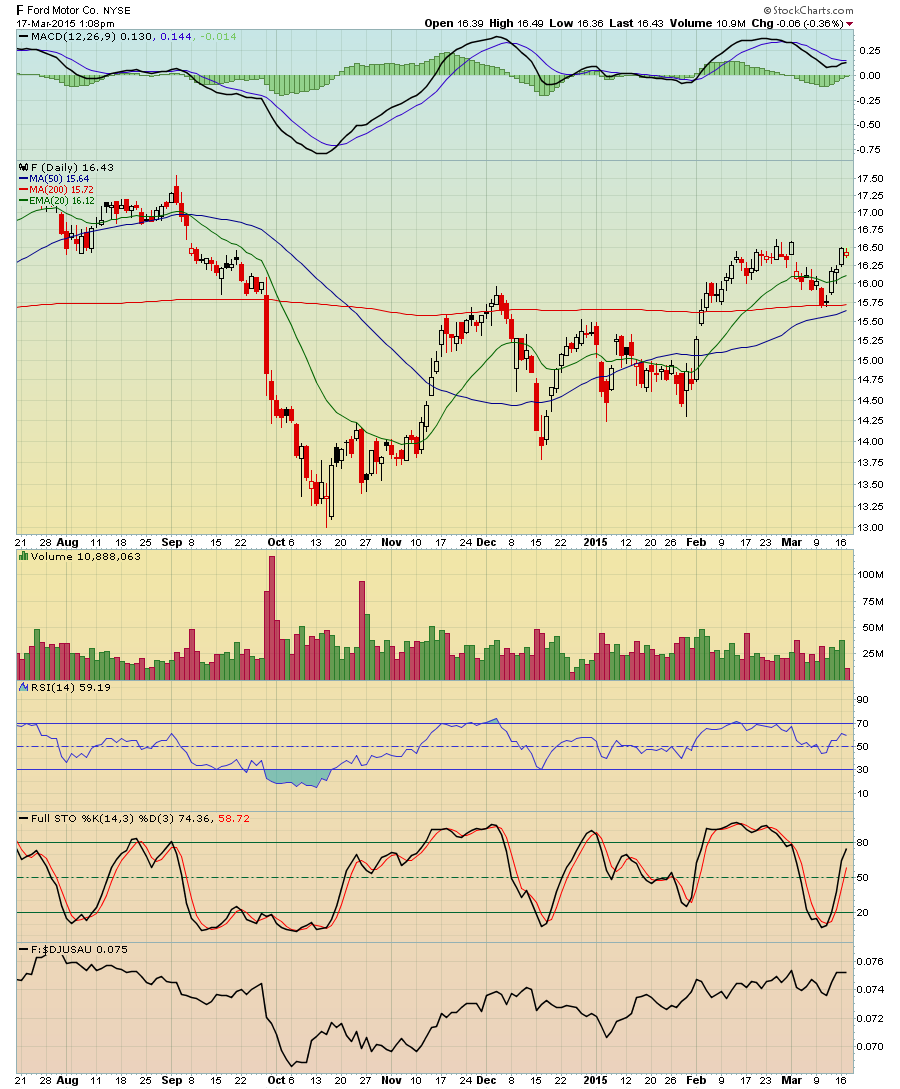 Tom Bowley loves his tall Sunset-colored charts with his four main indicators.
Greg's Daily Stocks: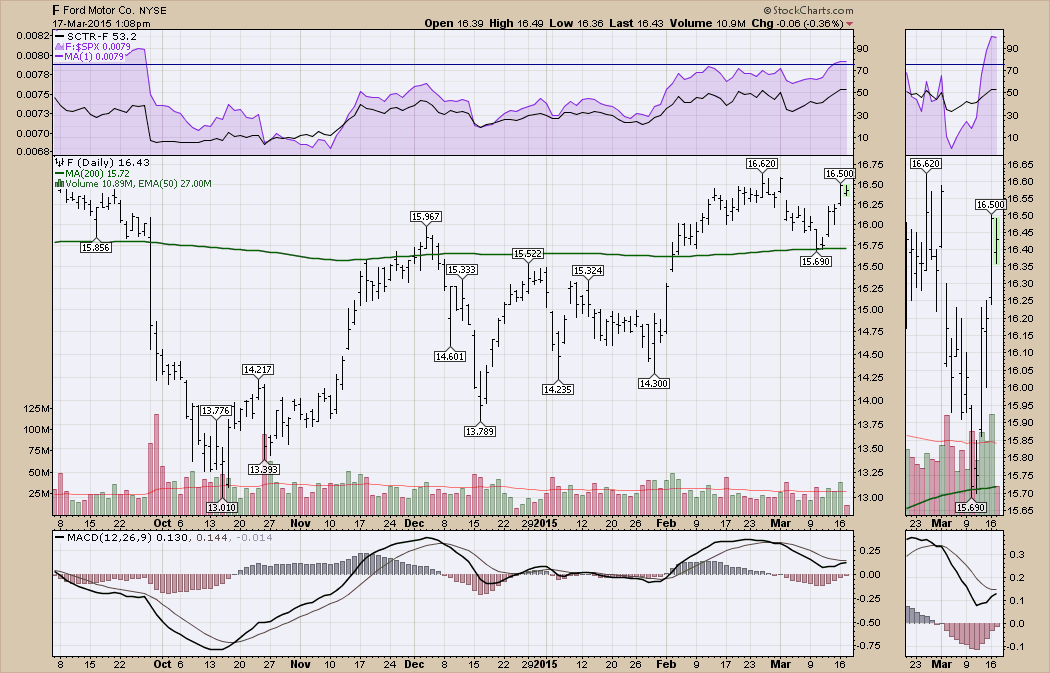 Greg Schnell is famous for his brown charts with relative strength and SCTR lines overlaid at the top. He also uses the "Zoom Thumbnail feature.
Erin's Daily Stocks: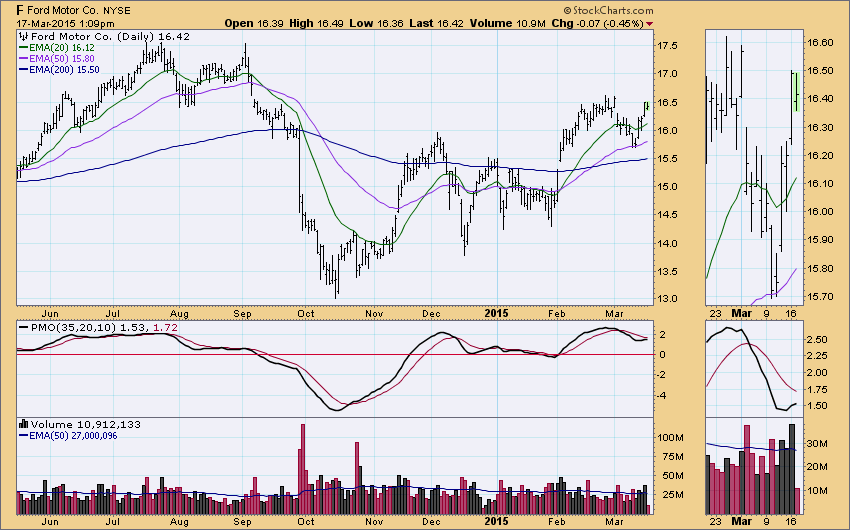 Erin Heim has the DecisionPoint focus of course with the PMO indicator and the Zoom Thumbnail setting.
Enjoy all of these new options!
- Chip