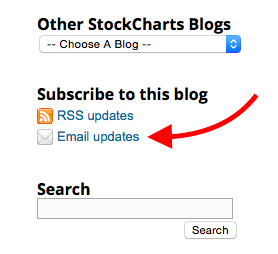 Don't get me wrong, EVERY blog on StockCharts.com is brilliant, but when my time is limited, there are five blogs that I make a point NEVER to miss! How can I make sure that I know right away when those blogs contain a new article? I click on the email updates button in the upper right-hand corner of the blog I want to subscribe to. When I do this, a slick email arrives in my email box (actually I even have a separate mailbox that they are sorted into to make it even easier to see when there's a new post) with the title and a link that will take me directly there. To the left is a visual of the subscribe link that appears on every blog page.
1. The Market Message - This members-only blog is written by John Murphy and Arthur Hill. It is the cream of the crop as far as blogs on StockCharts.com. While you will see the new Market Message articles appear on the main page, the Market Message is so important it has its own homepage and tab. John Murphy is one of my technical analysis idols. Other than my father, Carl Swenlin, I've learned more about technical analysis from John Murphy than anyone else. Arthur Hill also contributes to the Market Message. His technical expertise and analysis is one-of-a-kind. You can also find "Art's Charts" members-only blog on the Market Message homepage. Another blog you should consider subscribing to.
2. Martin Pring's Market Roundup - It's Martin Pring, how could you NOT subscribe to his blog? Martin wrote what could be considered one of the 'bibles' of technical analysis, "Technical Analysis Explained" (you can find it in the StockCharts.com Store here). Martin covers not only U.S. markets but international markets and how they affect one another. His "big picture" analysis is invaluable!

3. The Canadian Technician - Don't let the name fool you. Greg is a technician and he's from Canada, but his FREE blog is not centered around Canada by any means. He has an amazing technical analysis background. Greg is a Chartered Market Technician (CMT) and maintains membership with the Market Technicians Association (MTA), International Federation of Technical Analysts (IFTA) and the Canadian Society of Technical Analysts (CSTA). His primary body of work is on inter-market relationships. Canada's large commodity presence influences his blog articles where he incorporates inter-market analysis across Equities, Bonds, Currencies, and Commodities.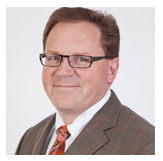 4. Trading Places with Tom Bowley - Tom is the new guy on the block with a unique FREE blog that focuses on trading. His blog will help you to become a better trader. It is as simple as that. Tom's trading style is rather unique as he combines both his fundamental and technical skills to manage risk while trading. He tries to keep things simple, utilizing candlesticks, price/volume, MACD and RSI/stochastic to identify high reward to low risk trading candidates. If you are at StockCharts to learn how to be a better trader, not just technical analyst, you must subscribe! His webinar "lightning round" of analyzing as many stocks as possible is not only entertaining but educational.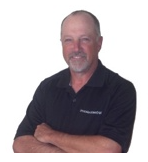 5. Dancing with the Trend - This FREE blog is written by another legend in the business, Greg Morris. I honestly wish he would post far more often. I have learned as much from his few blogs about trends, volume, and breadth as I have from books on the same subject. Because he publishes less frequently, I subscribe because I want to know as soon as one of his articles hits the server.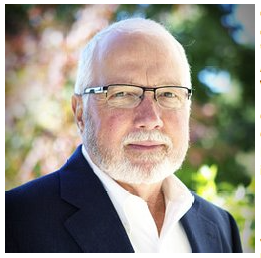 BONUS: DecisionPoint Alert - Okay, so I don't subscribe to it, I write it. However, if I didn't write it, it would be in my top 5 anyway. Back in the DecisionPoint.com days, we started the DP Daily Blog. Every day Carl or I would write a market review that included our primary indicators and covered the SPX, the Dollar, Gold, Oil and Bonds. It was wildly popular. We moved it to StockCharts.com but put it on hiatus to evaluate how best to present it on the StockCharts.com platform. This week the DecisionPoint Alert Daily Updates are being published again in the new members-only DecisionPoint Alert blog. The beauty of this blog is that it covers the same charts every day. While this sounds like it could be rather boring, it is a great learning tool to review the sometimes minute changes and find out what they mean. It is also an excellent resource to just quickly scroll through at the end of the market day to get a quick and consistent review of the day's action. Additionally, any new signal changes are highlighted at the top of each blog article when they occur.

I do this for a living and I can tell you that a subscription to the five blogs above (and mine) will make a serious difference in your understanding of the markets and give you a leg up on managing your investments. If you want to subscribe to the members-only blogs, here is a link to get you a free trial membership to StockCharts.com!
And, while you're at it... just hit the Email Updates button for the DecisionPoint FREE blog in the upper right-hand corner now.
Happy Charting!
Erin