Gold miners have really started to shine of late. The SCTR ranking of GDX, which represents the gold miners as an ETF, pushed up a couple of months ago. After surging to new 52-week highs in February, the gold miners quickly pulled back. This week, they look set up to really push to higher highs. The relative strength is breaking a 3-month downtrend after having startied a fresh surge in October. The PPO has been staying above zero, illustrating a positive momentum.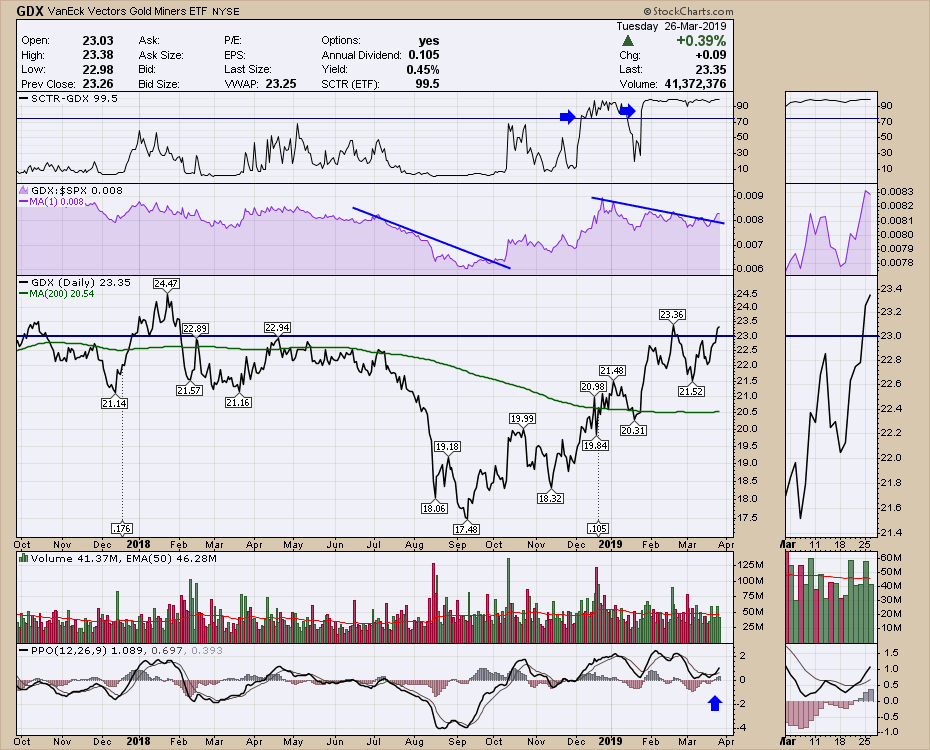 There are a few other factors that look solid. The miners are breaking a long trend of underperforming the metal. It is usually a very robust run in the gold mining stocks when the gold miners start to outperform the gold metal price. Thus, this development supports the idea of a big run in the gold stocks.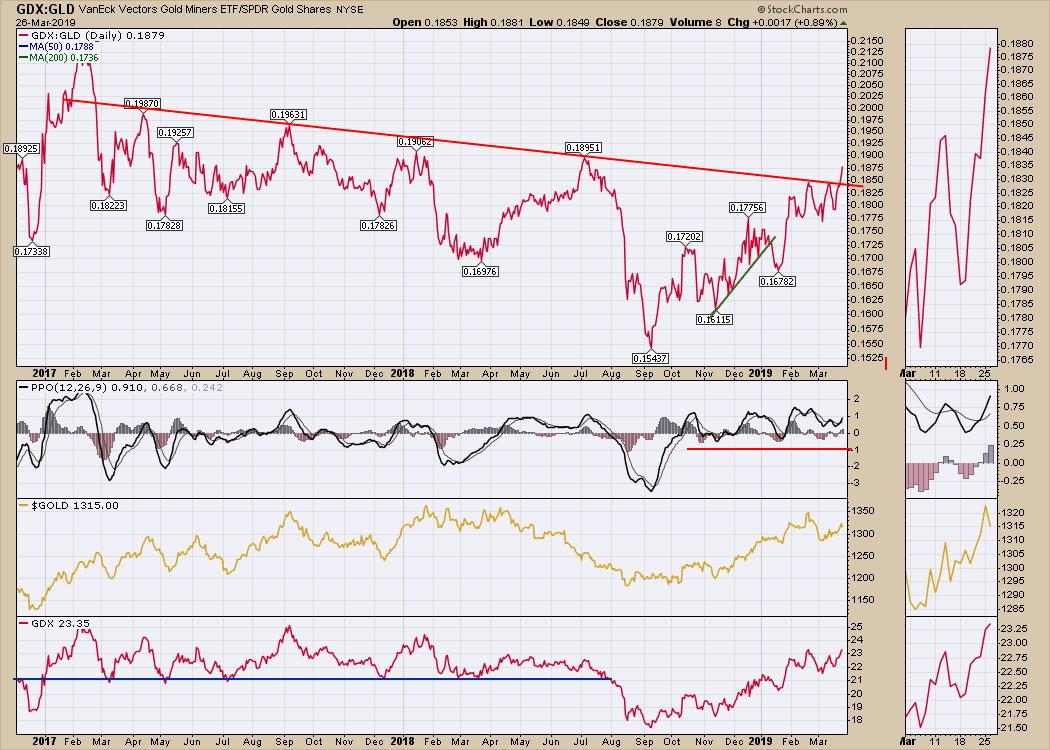 Lastly, it looks like the inflated protected bond ETF is starting to run; the last time that happened, gold miners dramatically outperformed gold and shot up 150%.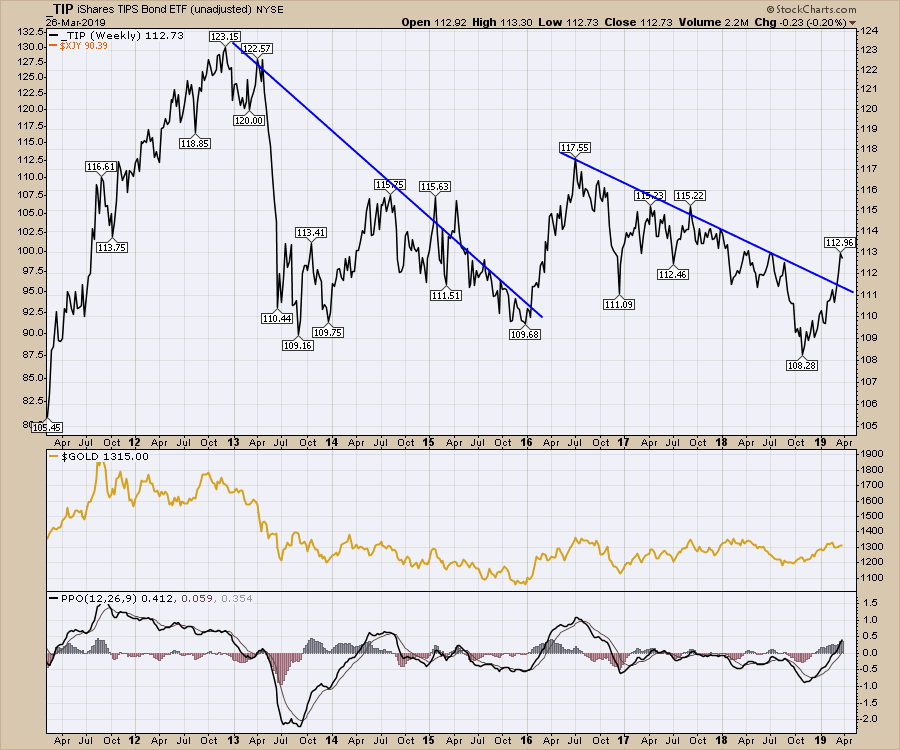 Together as a package, these varying methods of looking for a breakout in the gold mining stocks suggest a more lengthy run. There is lots more strong information in the Weekly Market Roundup article and video.
Good trading,
Greg Schnell, CMT, MFTA