StockCharts users can use the Sector Summary to drill down into sectors and industry groups. This tool makes it easy to see the nine sectors, the industry groups within these sectors and the stocks within these industry groups. Users can find the sector summary in the additional tools section of the righthand navigation column on every web page.
---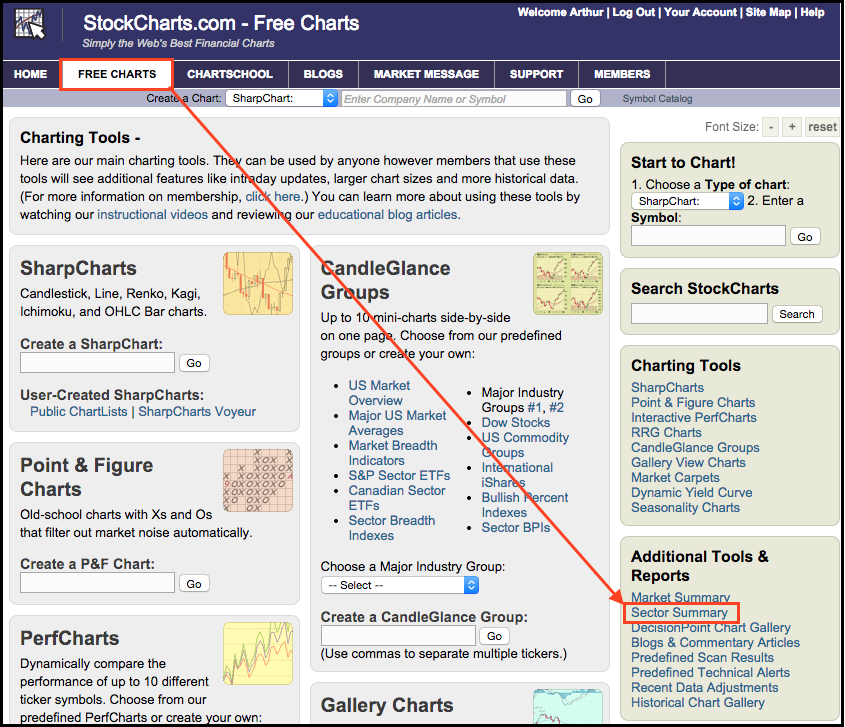 After clicking the Sector Summary link, you will be taken to the main page showing the nine sectors. From here, chartists can change the time frame, sort by clicking the column headings and open other charts using the icons on the left. Click the sector name to drill down into that sector and see the industry groups.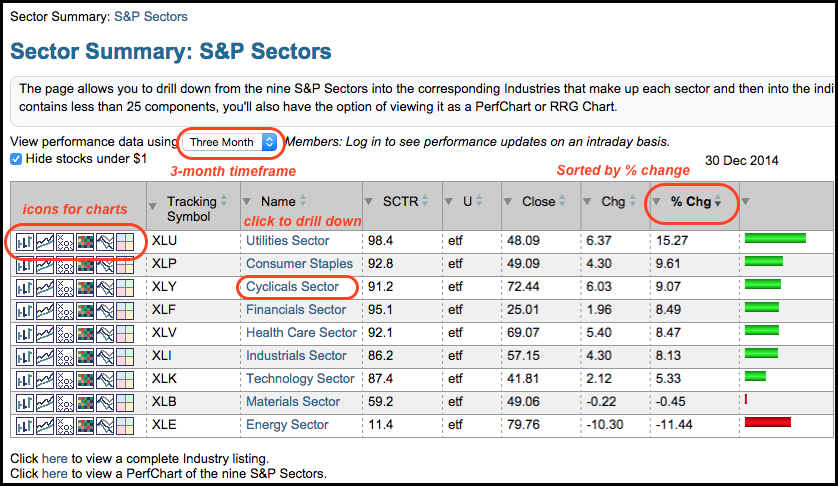 The next image shows the industry groups in the cyclicals sector. Notice that this key sector includes home construction, apparel retailers, hotels, automobiles and restaurants. Chartists can click on the name to see the stocks in each group. For example, click on "home construction" to see all stocks in this group. This is a great way to find the leaders, laggards and movers within a group.