Oil Continues To Test High $40's
Natural Gas Consolidating
Oil And Gas Stocks Lead The SCTR Rankings
XLE Breaks Out Of A Major Base
---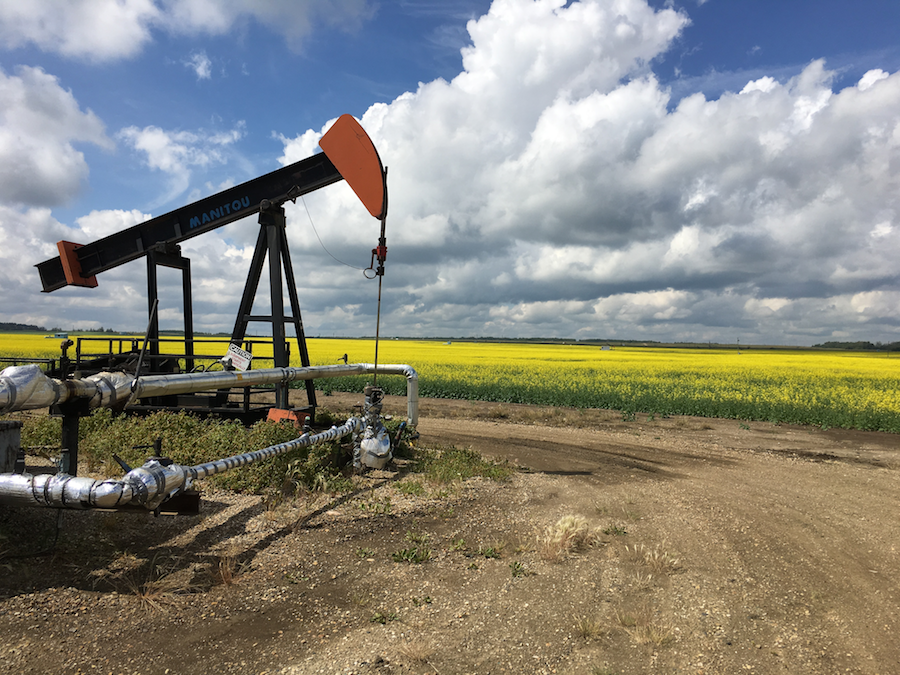 Crude Oil ($WTIC) continues to flirt with breakout levels. This $47.50 seems to be a meaningful area of attention. We'll continue to watch this level in the coming months. Here is a link to the webinar.
---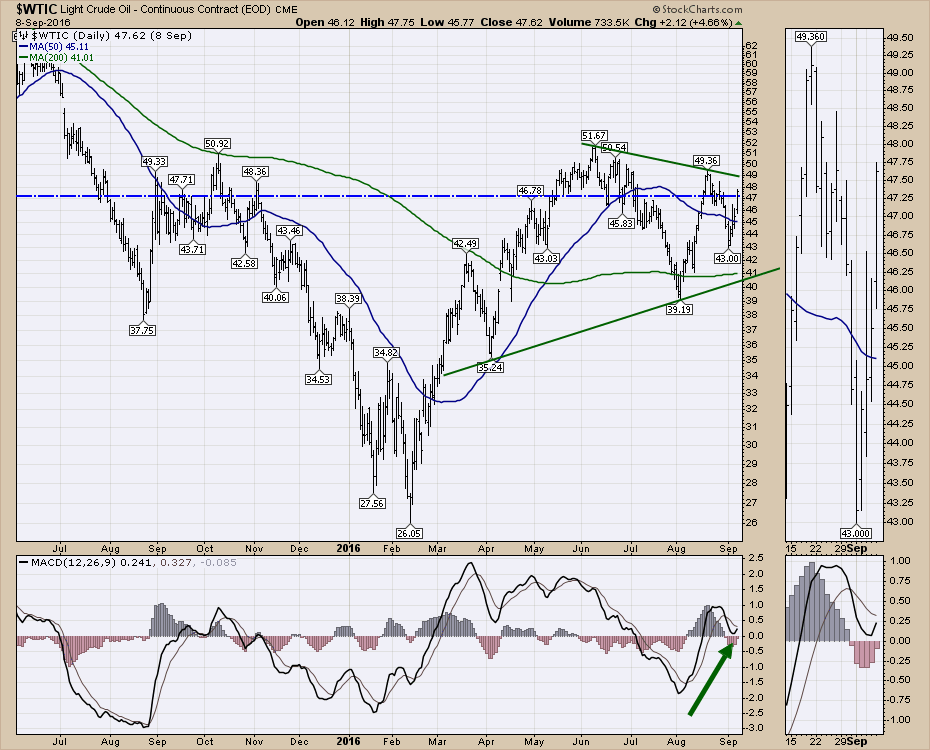 Natural Gas ($NATGAS) continues to consolidate. A little worrying is the very low MACD and rolling over so close to zero.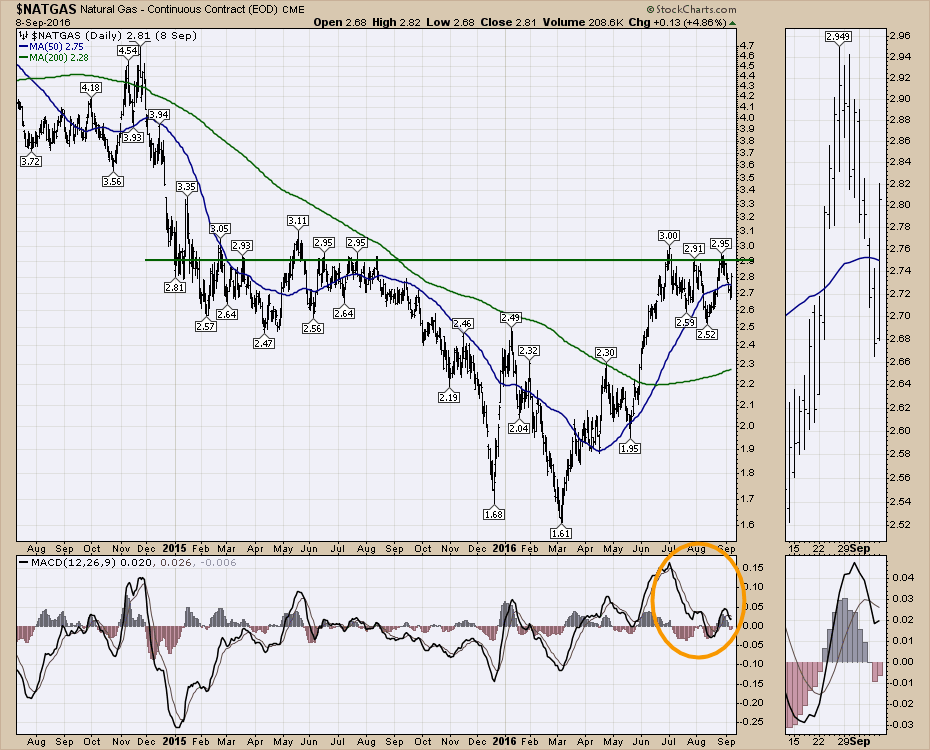 The SCTR's for the energy companies are really surging. Eleven companies in the top 10% are Large Cap Exploration companies right now. Even while Crude Oil and Natural Gas consolidate, these stocks are climbing.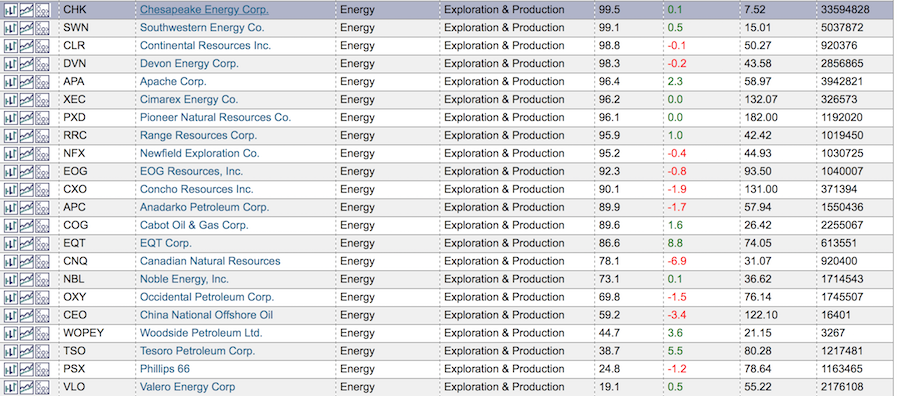 Gold ($GOLD) had a typical pop up to the trendline. Now we'll watch to see if can muster any more strength. I currently think the important level will be to the downside with Gold needing to hold ~$1325 which is the red uptrend line.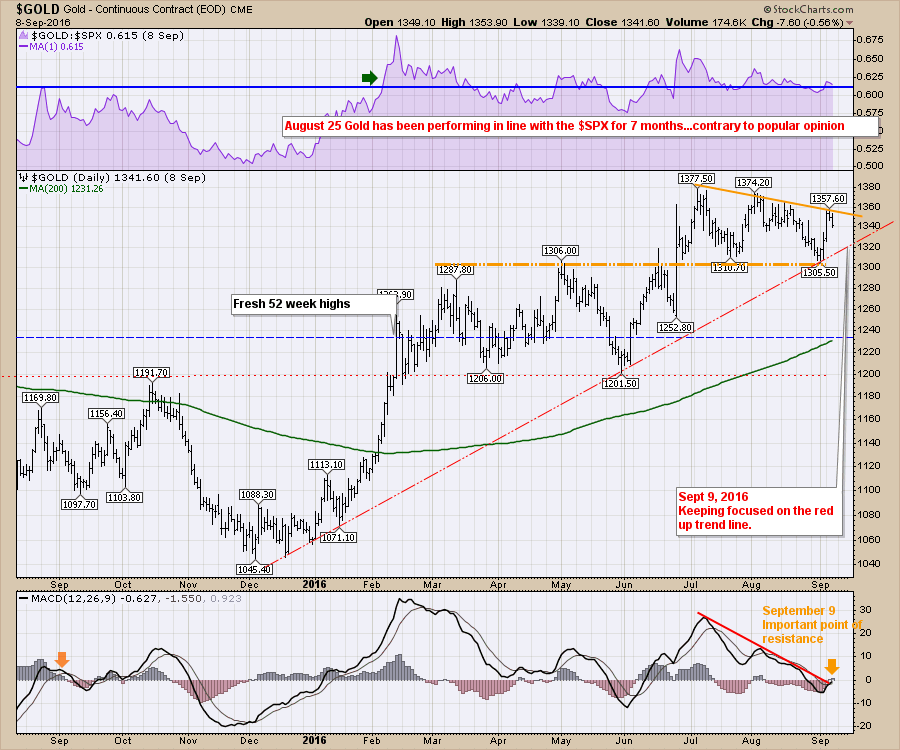 One of the big changes this week is the TLT. This aligns with what Martin Pring and I talked about on our broadcast in August. Martin And Greg in Pring Studios. What we presented was a potential setup to change to Stage Four of the Pring Business rotation model. Stage Four implies equities going up, commodities going up and bonds selling off. Yesterday, TLT broke to one-month lows, today gapped to two-month lows and the MACD has gone negative. For those people listening in on the Webinar in July, we had a good call there to short treasuries with the TBT. Staying in this long would have required some patience, but it's starting to work.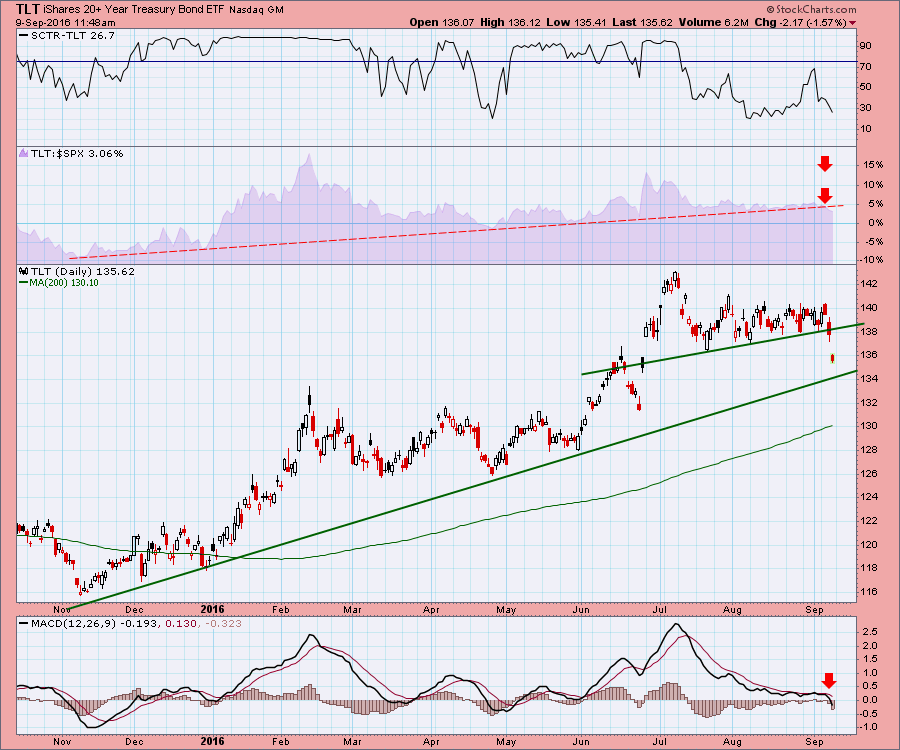 The survey results from the webinar are helpful to guide me on my presentations. The Commodities Countdown Live Webinar 2016-09-08 was a pretty solid one judging by the survey. I have placed it in this article to allow access to watch it right now.
Commodities Countdown LIVE! with Greg Schnell - 2016-09-08 17:00 from StockCharts.com on Vimeo.
Webinar // $CRB Components 0:00 // $BDI 15:00//$XLE,$WTIC, $NATGAS, FRAK, CRAK, URA 16:00 // Industrial/Precious Metals 22:00 // Oilpatch review 35:00 // Bonds 54:00 //
---
Don't forget about ChartCon 2016! It's only 2 weeks away!
This month, Chartcon 2016 is coming to you via live stream broadcast! Rather than have customers spend all the money to travel to the event, we have arranged for all the technicians to gather in one location and broadcast from there, saving you thousands of dollars. It should be a fantastic couple of days with a tight synopsis of the markets from an award winning Technical Analyst crew. You can register for this event for under $200 and have access to the recordings. Chartcon 2016.
Next, I will be presenting in person at Golden Gate University in September if you are in the area.
September 20th, 2016 @ 4 PM
Golden Gate University. Rm 3214
536 Mission Street
San Francisco, 94104
Cost: Registration is $10 for MTA members and $20 for non-members
You can register through the TSAA-SF website. Click here.
Feel free to pass this article on to friends and family. If you would like to receive future articles by email, click on the Yes button below. I do roughly one-two articles a week from each blog (Commodities Countdown, The Canadian Technician, Don't Ignore This Chart) so you need to subscribe to each one individually. I also do a couple of webinars each week and you can view those live or in our webinar archives. As a heads up, I'm on twitter @Schnellinvestor.
Thanks for taking the time to join me.
Good trading,
Greg Schnell, CMT, MFTA
PS. Chartcon 2016, Register Here!