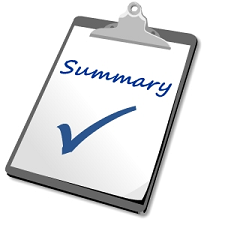 Most blog authors on StockCharts.com are writing about the current markets and do an exceptional job. I do not write about the current markets as I wanted to share my experiences after 40+ years as a technical analyst. Not only experiences with trading and investing, but model building and money management. I also share the details of all the Master's degrees I have – those expensive learning experiences that hopefully I learned something from. Since I rarely go back into the archives of other's blogs that I read, I wondered if that is common or not. Hence, after talking with Chip, a summary of my past articles might encourage new readers to take a look as most of the material is timeless. That's timeless, not worthless! This is the third of the summary series and starts in June, 2015 and ends in August, 2015. I'll try to do the remaining summaries soon and then do them whenever I have a dozen or so articles to include. You can click on the article name for a link directly to the article.
---
Bear Markets! Are They a Thing of the Past? – Jun. 5, 2015
I feel the need to often remind readers that bear markets happen and usually when least expected. In this article I show a detailed table of data from all the past bear markets using the daily Dow Industrials back to 1885. There were 15 of them with an average decline of 41.79% and average duration of 82.45 months. Leaving out the giant depression era bear that started on 9/3/1929, the average decline of the remaining 14 bears was -38.4% and average duration was 63.48 months. Remember, all bear markets begin with what appears to be just a pullback, then a correction, when it is down -20% it becomes a bear market. Yes, there will be another one.
Technical Analysis Magic – Jun. 16, 2015
I was hesitant to publish this one. There have been a number of esoteric things that have attached themselves to technical analysis which I believe are bogus, and at the least, cannot be used to trade with real money. Bold statements about an indicator's value is truly subjective and private. Fibonacci numbers gets about four paragraphs, including retracements. The comments received on this one told me it was not overly offensive. My goal is never to offend, only inform.
Corrections, Whipsaws, and Things that go Bump in the Day – Jun. 25, 2015
This one sort of goes along with my frequent reminders that markets do not always go up. A small table showing the duration of drawdowns for various percentages is shown. -0.01 to -4.99, -5 to -9.99, -10 to -14.99, -15 to -19.99, and -100 to -20% are the percentages. The bears (>20%) account for 65.85% of the time of all drawdowns. I then show a couple of graphics of whipsaws, one for repurchase at higher price and one sold at lower price. Whipsaws are a fact of life for a trend follower.
Questions from Readers – Jul. 2, 2015
I encourage readers to ask questions in the Comments section following each article. While I do not respond via the comments section, after seeing so many really good questions, I decided to dedicate an article at the end of each calendar quarter answering the questions. This was the first one which covered all questions up to the end of June, 2015. Keep 'em coming!
Driving vs. Investing – Jul. 9, 2015
Trying to show here that there are things about driving a car that are similar to investing. Frequent lane changers are like performance chasers. Speeding and rushing into a hot tip are similar. Pre-Occupied and driving luxury cars were two more of the relationships discussed in this article.
Advance Decline Difference Indicators (Chapter 4, Part 2 – CGMBI) – Jul. 16, 2015
Chapter 4 of my upcoming book "The Complete Guide to Market Breadth Indicators" is so large I decided to write two articles about it – this is the second part. Chapter 4 deals with all breadth indicators that use advances minus declines (A-D) in their formula.
Zahorchak Measure – Jul. 30, 2015
I introduce a moving average technique created by the late Michael Zahorchak. In fact, his book "The Art of Low Risk Investing" was the one that brought me into technical analysis. In this article I go over the basics of the technique and show charts of both the weekly and the daily version. Zahorchak did not have a daily version; only a weekly one. I created the daily version using similar parameters as his weekly version. For example: 5 weeks, is 25 days, 15 weeks is 75 days, and so on. This one created a lot of questions from readers.
Lists of Market Wisdom – Aug. 12, 2015
Well, this was a surprise as it is the most read article – well over 5,000. I have kept lists written by others that I respected because the lists contain lots of wisdom. Gerald Loeb, Jesse Livermore, Bernard Baruch, P. Arthur Huprich, James Montier, Ed Seykota, and Robert Farrell. Ed Seykota's whipsaw song link is also included – if you haven't listened to it, you should. I also took the liberty of adding my own list.
Advance Decline Misc. Indicators (Chapter 6, CGMBI) – Aug. 26, 2015
Chapter 6 has all of the breadth indicators that could not be classified based upon a common theme used in their formula. Advances/Total Issues, Advance Decline Divergence, Breadth Climax, Declining TRIX, Disparity Index, Dynamic Synthesis, Unchanged Issues, and Velocity Index are some of the breadth indicators discussed in Chapter 6.
The Misnamed Indicator and More – Aug. 31, 2015
My good friend George Schade wrote an article called the Misnamed Indicator after he read my book on market breadth indicators. In my book I called it the Schultz AT indicator. George, ever the great researcher, covered John W. Schulz, Harry D. Schultz, and Harold M. Gartley; all who had written about market breadth. This is a great article about the history behind those in technical analysis. Thanks George.
In early January I will publish the quarterly Questions from Readers; please submit any questions via the Comments section below each article.
I hope each of you and your family have a Merry Christmas and a Happy New Year. I have grandchildren to spoil. See you in 2016!
Trade with Knowledge,
Greg Morris