In my Chartwatchers article for March 4th, I was focused on some Country Indexes like Germany's $DAX and India's $BSE. The commentary revolved around watching these markets for potential breakouts. You can follow this link to check it out. 5 Foreign Markets Are At Must Watch Levels. There was a big push in overseas markets on the back of the Fed meeting and the following day. Rather than show the foreign markets, it might be better to point to some ETF's that are investable here.
The iShares Germany ETF (EWG) is pushing higher this week and looks to be breaking out of a wide base.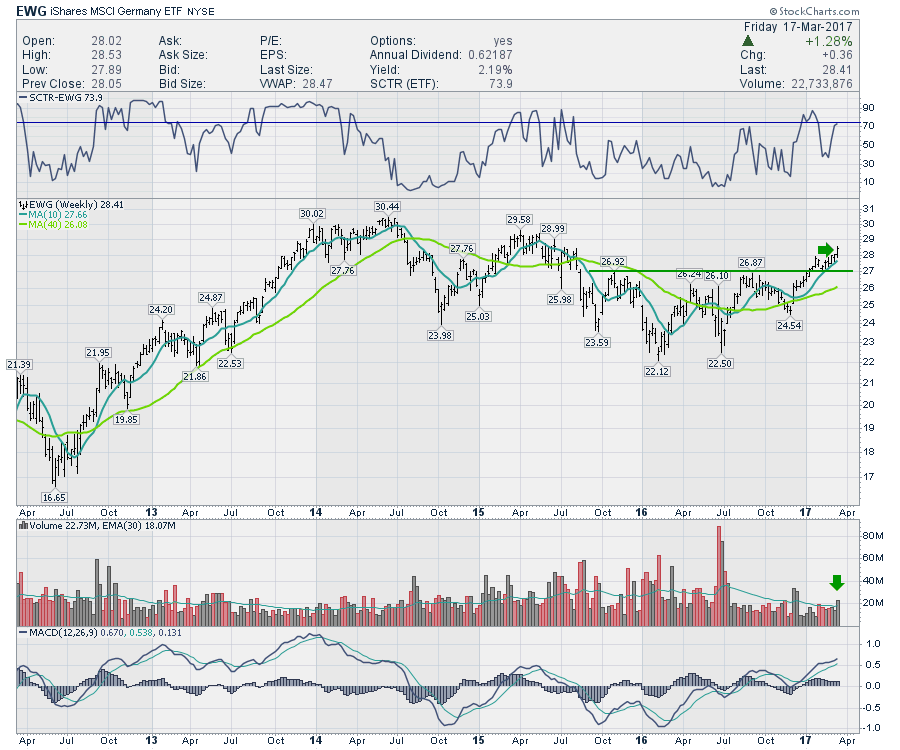 ---
India is also doing well. It broke out of a big base last week as well. The iShares ETF (INDA) tracks India's market.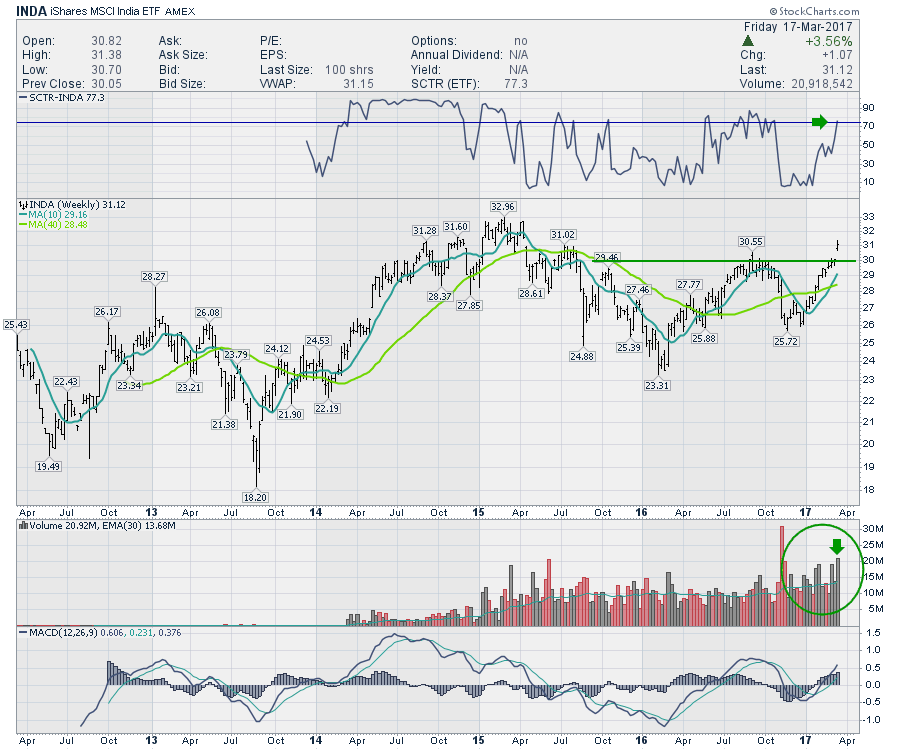 To find good growth in more than one market, some of the Emerging Market ETF's are breaking out. This Vanguard Emerging Market ETF (VWO) chart looks particularly attractive.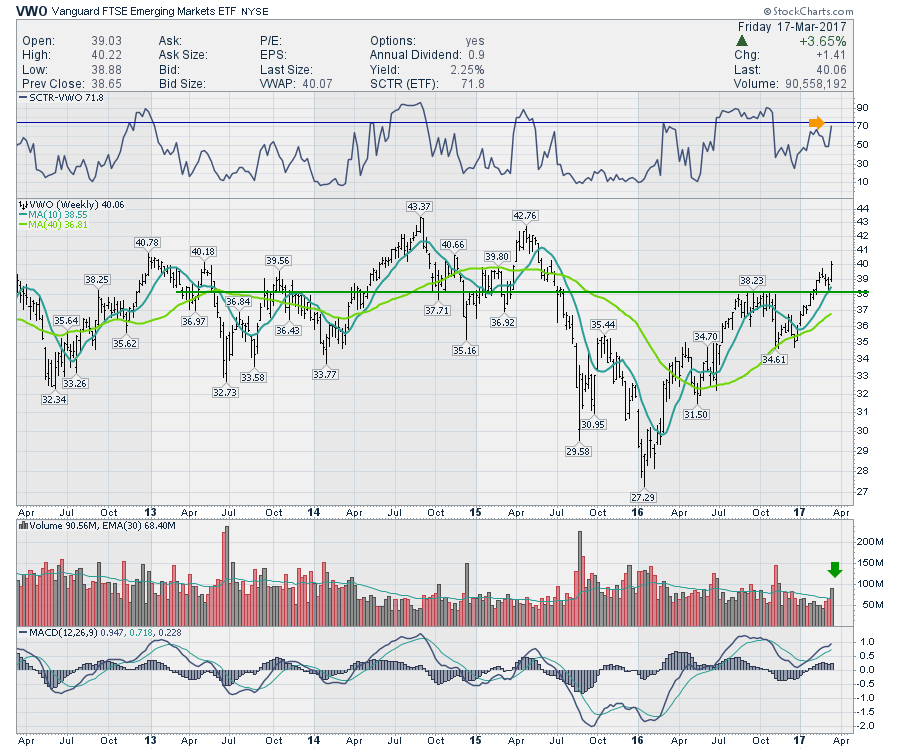 I wrote a few helpful articles with tips for using StockCharts.com over the last couple of weeks that you might be interested in.
The Emerging Markets Go Green On St. Patricks Day - Creating A Chart Color Scheme Tip.
Gaming ETF (BJK) Looks To Win - Industry Group Quick Link Tip
Lowes (LOW) Opens The Window To Fresh Highs - Checking Industry Group Strength Tip
Careful With The Transports Here - Data Adjustment Tip
Biotech ETF BBP Moves Into The Top 10 - CandleGlance and RRG Tip
The Canadian Market Loses Some Breadth - 2017-03-07 - Today In The Market Tip
---
The links for the Canadian Technician and Commodity Countdown recordings are now in the respective blogs. You can find links to the Commodities Countdown Video Recordings on the Commodities Countdown blog.
Here is a link to the most recent video. Commodities Countdown Video 2017-03-16.
You can find links to the Canadian Technician Video Recordings on The Canadian Technician Blog.
Here is the link to the most recent video. The Canadian Technician Video 2017-03-07.
You can also find a collection of my important charts here. Commodities Countdown Charts. This is constantly refreshed so you will find some interesting trend lines on different charts there.
Thanks for being a subscriber and thanks for following along.
Good trading,
Greg Schnell, CMT, MFTA.